Jack Whitehall couldn't resist taking a few swipes at Piers Morgan when he appeared as a guest on the divisive presenter's old stomping ground.
"I think hosts now going forward are definitely going to be checking themselves every time they write a joke for their monologues thinking that that's happened," Jack revealed.
He later added: "My piece of advice – and this is what I've always said in awards shows – is just be careful who you pick on."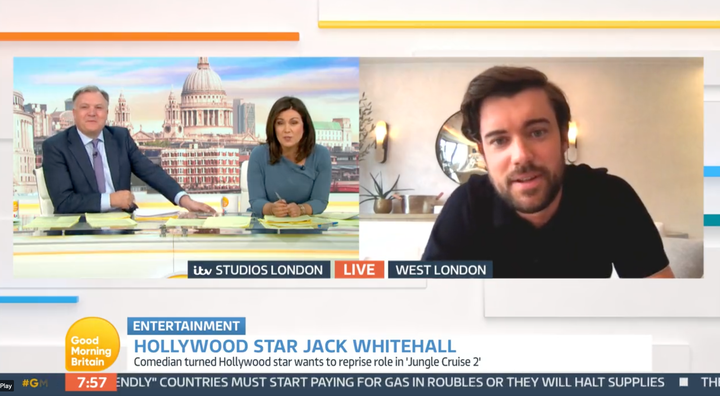 Addressing Susanna Reid, Jack then referenced the many digs he's made at her former co-host at the Brits, noting: "You'll notice about me, Susanna, if ever I'm in a room, I always just throw Piers Morgan under the bus over and over again because I know that that's a very safe target.
"Because there's no way Piers would get up onto the stage quick enough to slap me, I would be able to run away in time."
Guest anchor Ed Balls then joked Piers "wouldn't walk on, he'd walk out", with Jack concluding: "Shots fired… I don't want to get de-platformed and end up on TalkTV!"