The veteran journalist faced calls to be sacked after it was claimed he expressed anti-Tory opinion while at the festival.
The Channel 4 News host was pictured at the music festival posing for numerous selfies with fans, including Danny Millea, who tweeted: "Boss place that Glasto. Having a dance with Jon Snow and hearing him shout fuck the tories is what dreams are made of."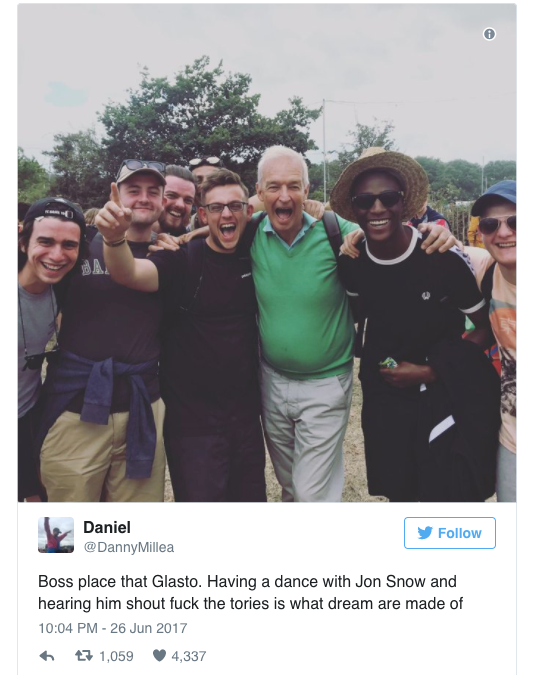 Bridgen told HuffPost UK: "I've been interviewed by Channel 4 several times, not by him, but if I am I will be asking him what he means by that comment and I would urge all Conservatives who are to ask what he meant by 'fuck the Tories'."
But Labour MP Ben Bradshaw dismissed Bridgen's calls and spoke out in support of the presenter.
"Jon Snow has won more awards than any other British broadcaster. He interviews politicians without fear or favour. He and Channel Four won't be worried about this silly call by Mr Bridgen.
"Mr Bridgen spends most of his time calling for people he doesn't like to resign, including David Cameron in 2013 and the Commons' highly popular Speaker, John Bercow, last year," the former BBC journalist told HuffPost UK.
The Ofcom rules about neutrality only relate to what is broadcast or published and have nothing to do with journalists do on their own time.