The LGA, which represents more than 370 councils, said that banning such advertising near schools, nurseries and children's centres, would reduce children's exposure to unhealthy food and drinks marketing.
They said it is "not right" that children are being educated about healthy diets while being "bombarded" with junk food advertising.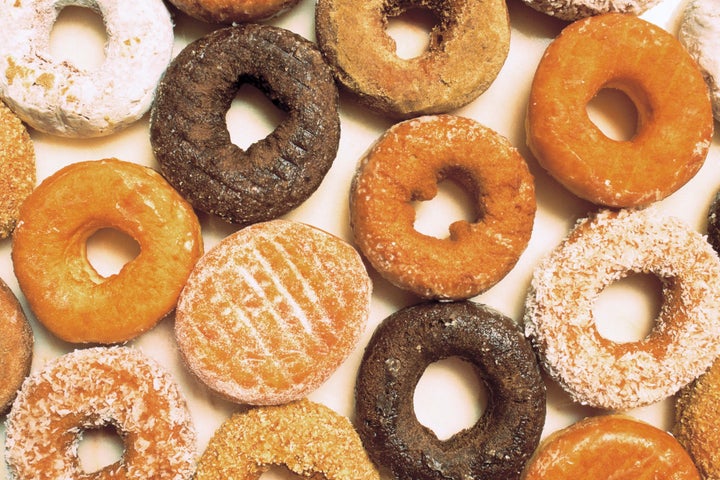 Under the current system, if councils want to impose such a ban they have to apply to the Secretary of State followed by a period of consultation before a decision is reached, the LGA said.
"We urgently need to take action to tackle child obesity, and giving councils powers to control marketing of junk food, which is one of the major causes of this epidemic, will help us to tackle the issue," said Richard Kemp, deputy chair of the LGA's Community Wellbeing Board said according to PA.
"We are not saying every council should be using these powers, but it gives local authorities the option of working with parents and schools to ban junk food advertising.
"We need to make changes to our environment if we are to fight obesity, and although this won't solve the obesity crisis by itself, being able to limit children's exposure to unhealthy food products would be an important step forward."
At the time, she told The Huffington Post UK: "Adverts for any food and drink product that has a high fat, sugar or salt content - and is therefore less than healthy - should be outlawed everywhere.
"Health Secretary Jeremy Hunt has promised 'robust' and 'draconian' measures in tackling childhood obesity - this would be a good example."
The Chancellor revealed the tax would kick in from 2018 and money raised from the levy would fund sports activities in primary schools. The tax could see the price of a can of fizzy drink rise by 8p.
The Government is set to publish its childhood obesity strategy in the summer, according to PA.