Brenda DeRouen, 26, from Texas, stripped down to her underwear for the shoot with photographer Deun Ivory, eight years after the birth of her son.
It had taken DeRouen that long to learn to love the stretch marks that had developed on her stomach while she was pregnant, and she wanted to mark the moment with a blog post that would help other women overcome their body insecurities sooner.
Ivory shared a photo from the shoot on Instagram with the caption: "Love your body. Stretch marks and all."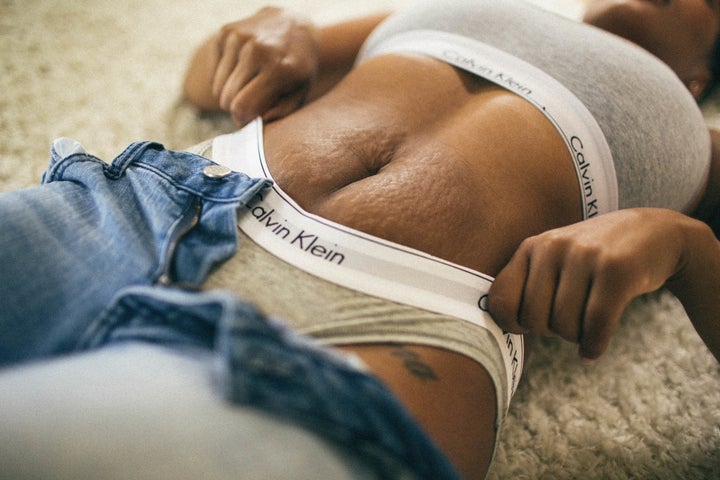 "Sexy, near naked, and provocative pictures flood our news feeds daily. They make other women who don't look the same feel inadequate.
"Well, here's a different kind of provocative for your feed. Enjoy!"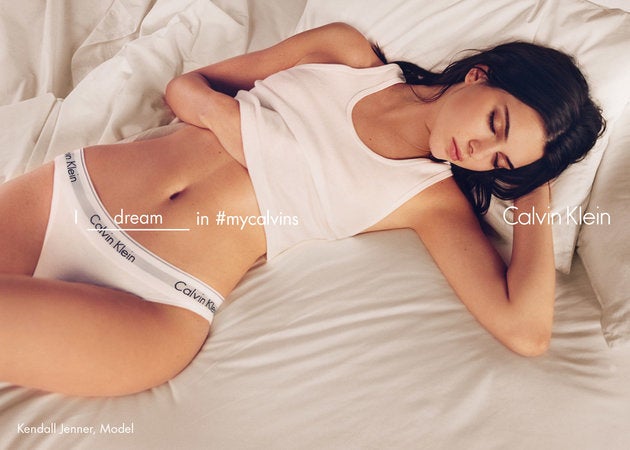 When DeRouen was pregnant she applied cocoa butter, shea butter and coconut oil to her skin and tried "any and everything that said 'prevents stretch marks.'"
But the day before she gave birth her stomach developed lines, which she found very upsetting and struggled to come to terms with.
She no longer felt comfortable wearing a bikini and kept her stomach hidden from others. She tried various treaments and exercises, but despite developing a "four out of six-pack" the lines remained.
Eight years later she finally felt confident enough to step in front of a photographer's lens with her stomach exposed.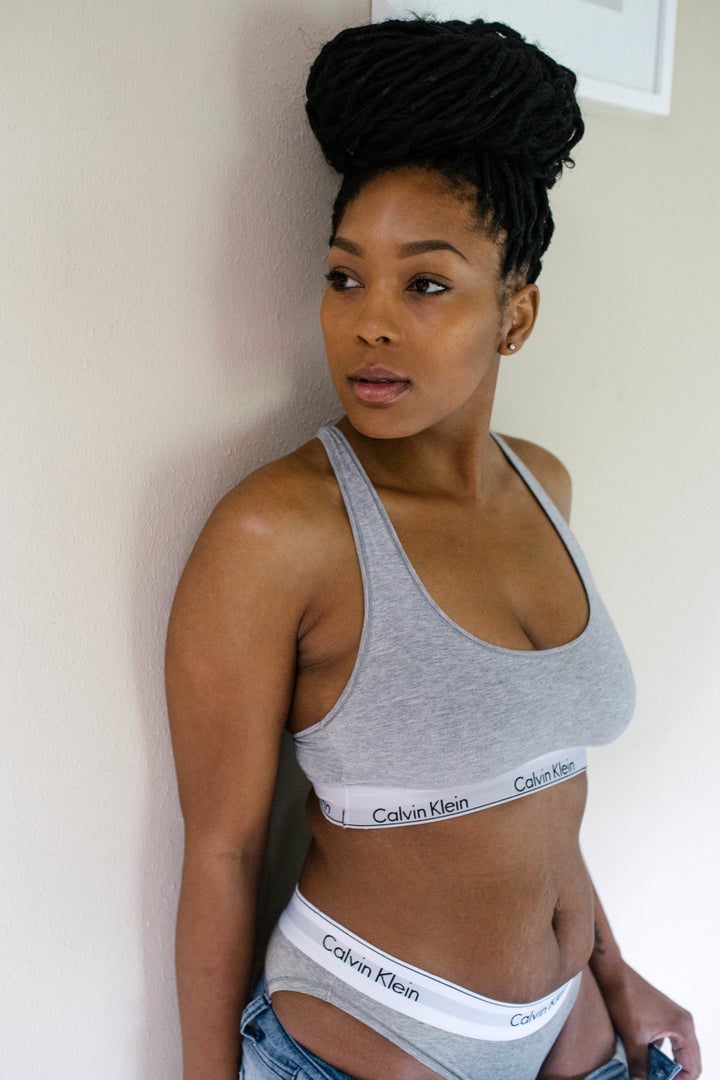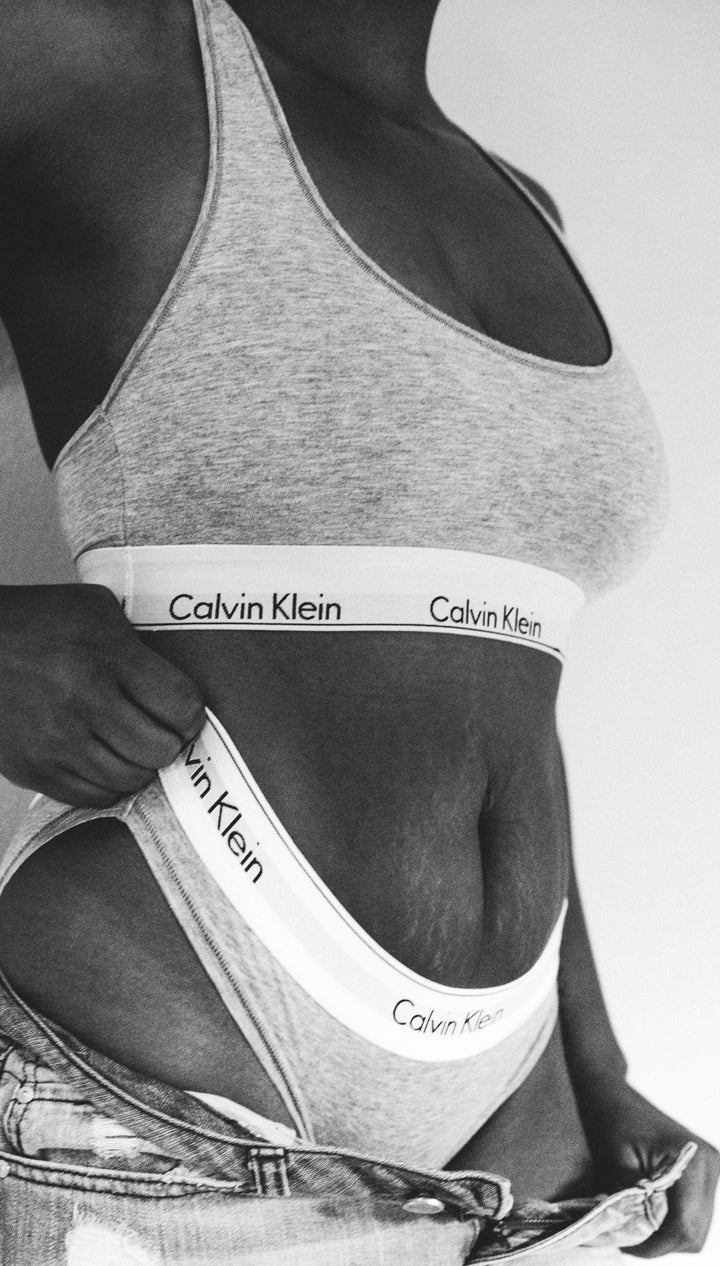 DeRouen also shared an image from the shoot on Instagram with the caption: "Hello body, I haven't appreciated you much lately. I haven't acknowledged your beauty and your marvelous wonder.
"I am proud of you. For all that you have endured. For all that you have overcome, and for continuing to keep me strong and alive. I love you. And just like any other body you are worthy of appreciation, flaws and all."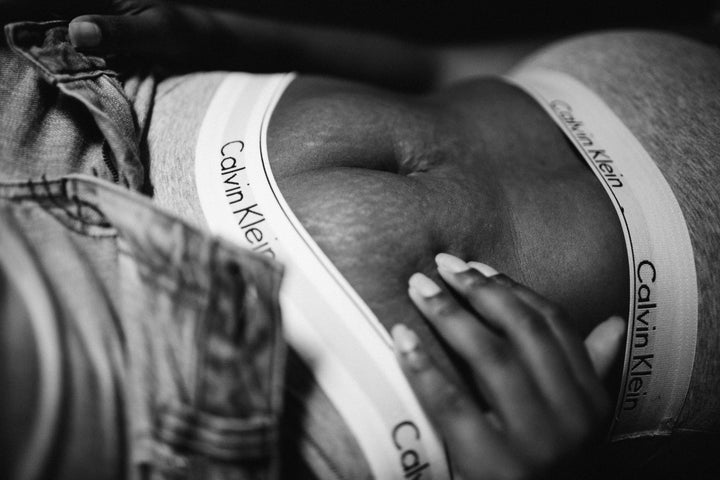 After seeing the response the image on Ivory's Instagram received DeRouen decided it was important to extend her body positive message beyond mums to include all women.
"This... is for the millions of women out there who recognise that their bodies are a piece of art," she wrote on her blog.
"That it will continuously change and that it will naturally show signs of maturity, growth, age, and for those women who are super lucky: motherhood."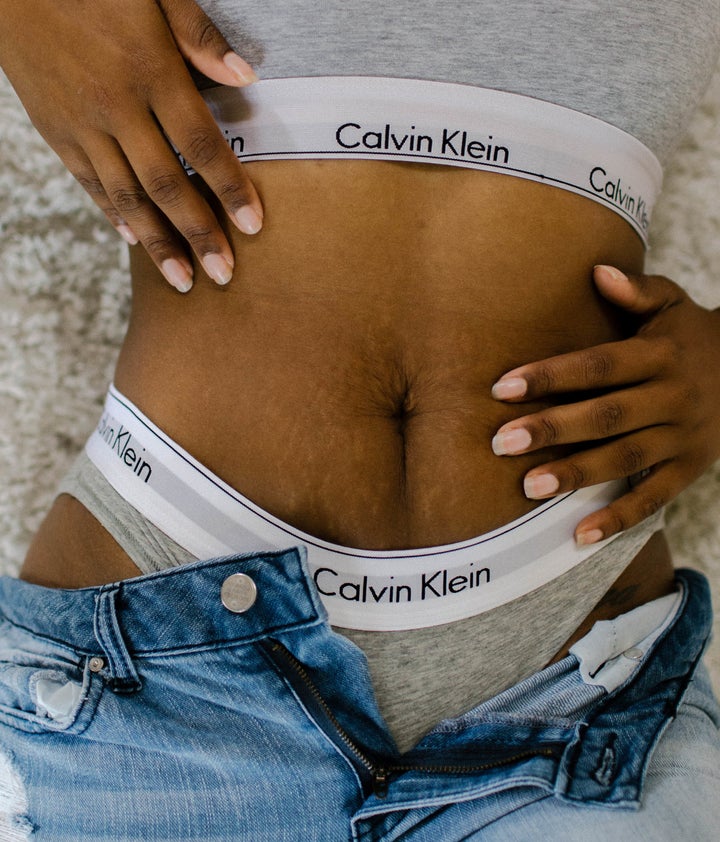 Ivory told The Huffington Post UK that the concept for the shoot came from "Brenda's willingness to be transparent about her body acceptance".
"Brenda reached out to me because she trusted my visuals and creative direction," she said.
"She was launching a blog and wanted to discuss the shame and embarrassment that came with having stretch marks.
"It took eight years for her to fully embrace her tiger stripes. Tons of women have these marks, but rarely do we find anyone willing to wear these stripes with courage and confidence, especially in Calvin Klein underwear."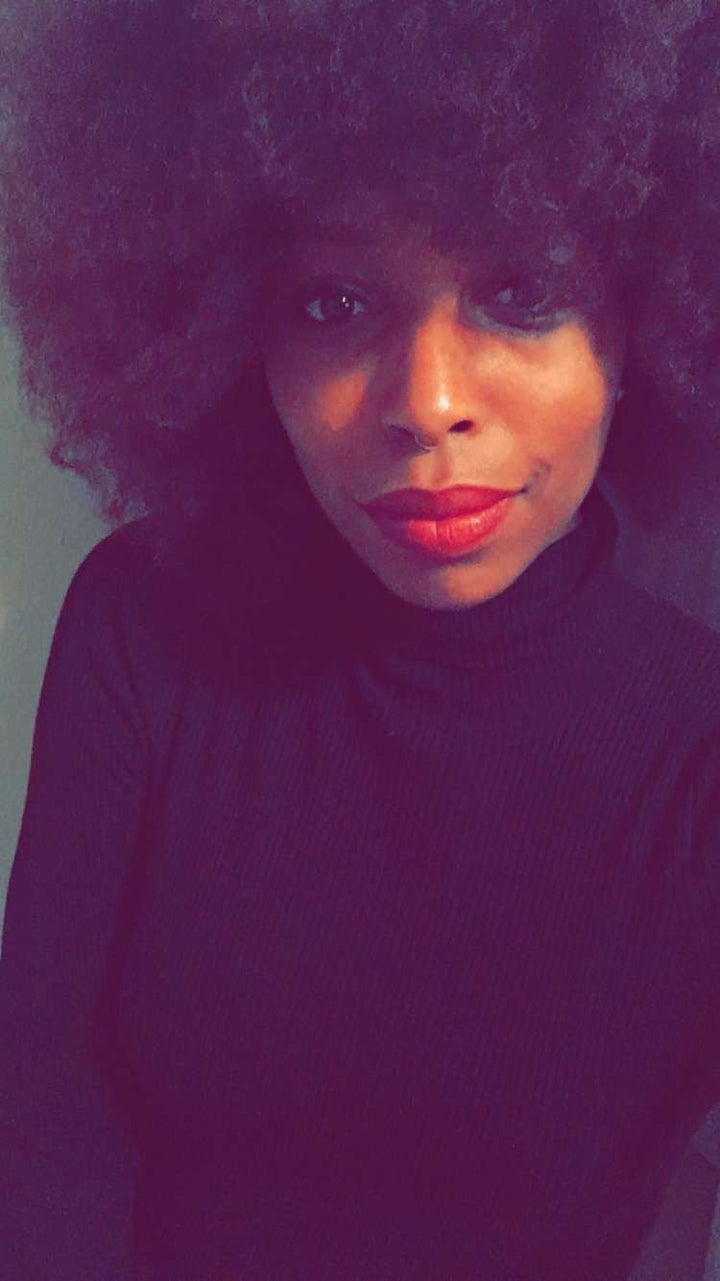 Ivory added that the response the photos have received on Instagram has been "eye-opening".
"I had a lot of men comment on the post with some of the ugliest remarks," she said.
"One guy said, 'Jesus Christ should have aborted it,' which left me speechless. I had so many clap-backs in mind but I realised that entertaining those negative people would be a waste of time.
"On the brighter side, some of the comments were just what I had hoped for – women feeling encouraged and empowered by Brenda's bravery.
"The photo initiated dialogue about something that needed to be addressed. Women have the right to feel sexy in whatever physical state they're in.
"We should stop shaming them for loving the features that society deems an imperfection."
Check out more of Ivory's work on his website and read more about DeRouen's experiences on her blog, Oh, Brenda!
Related
Before You Go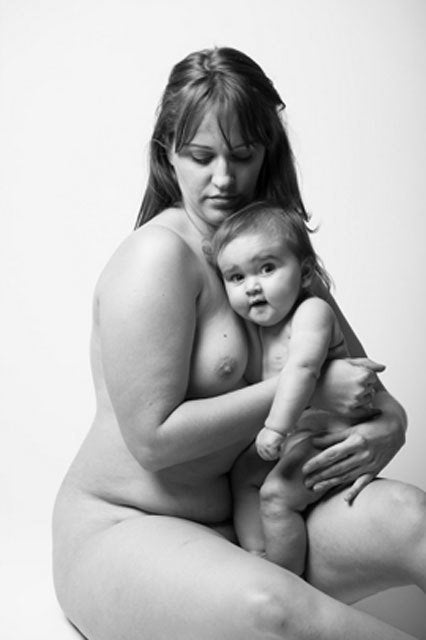 Mums Beautiful Bodies