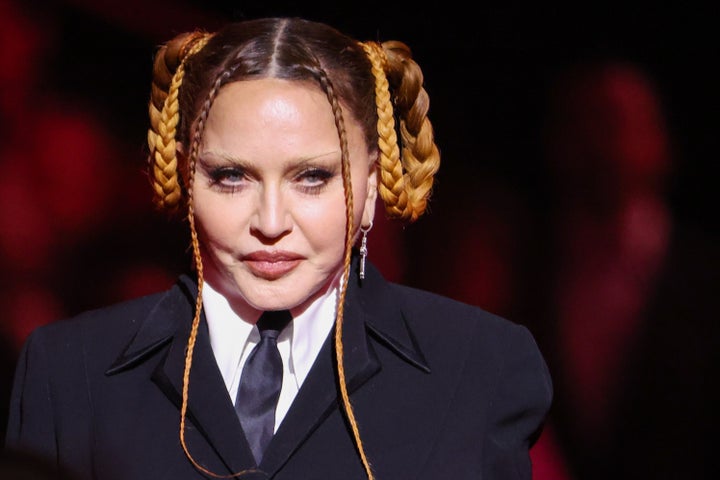 Ahead of the ceremony, the Queen of Pop shared a video on Instagram of her in her outfit by designer Loree Rodkin, which was giving us high end equestrian vibes (complete with riding crop, obvs).
After taking to the stage at the Crytpo.com Arena in Los Angeles, Madonna paid tribute to her fellow "troublemakers and rebels".
"Are you ready for a little controversy? Here's what I've learned after four decades in music," she began.
"If they call you shocking, scandalous, troublesome, problematic, provocative or dangerous, you are definitely onto something.
"I'm here to give thanks to all the rebels out there, forging a new path and taking the heat for all of it.
"All you troublemakers out there need to know that your fearlessness does not go unnoticed. You are seen, you are heard and, most of all, you are appreciated."
She concluded: "So now, speaking of controversy, it gives me great pleasure to introduce two incredibly talented artists who have risen above the noise, the doubt, the critics into something beautifully unholy. Here are two Grammy award winners, Sam Smith and Kim Petras."
Sam and Kim then took to the stage for a fiery (literally) performance of their hit Unholy, which featured cameo appearances from RuPaul's Drag Race stars Gottmik and Violet Chachki.
Kim and Sam triumphed in the Best Pop Duo/Group Performance for their collaboration Unholy, which topped the charts upon its release last year.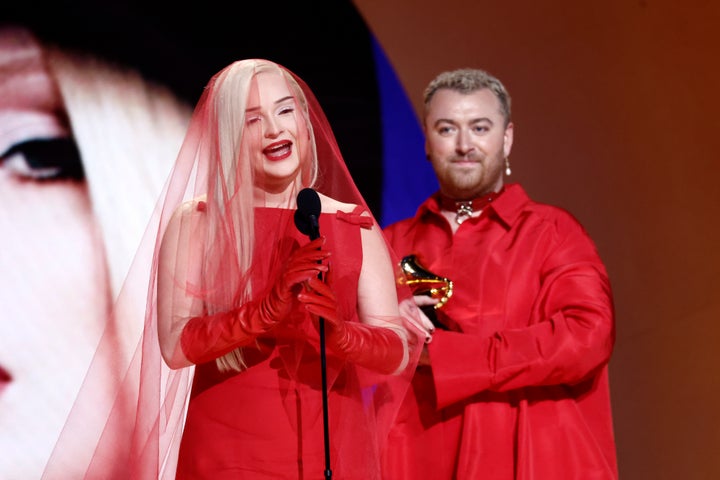 Taking to the stage to collect the prize, the German singer and songwriter revealed to the audience that Sam "graciously wanted me to accept this award because I'm the first transgender woman to win this award".
"I just want to thank all the incredible transgender legends before me, who kicked these doors open for me so I could be here tonight," Kim said.
Kim went on to give a special mention to Madonna, for her "fight for LGBTQ rights", and claimed she wouldn't "be here" without the Queen of Pop or her own mother.