But this prompted people to point out a startling hypocrisy.
Welcoming Trump's words, Farage wrote on 'alt-right' website Breitbart that the president-elect's tweet 'came like a bolt from the blue'.
He continued: "I can still scarcely believe that he did that though speaking to a couple of his long time friends perhaps I am a little less surprised.
"They all say the same thing: that Trump is a very loyal man and supports those that stand by him."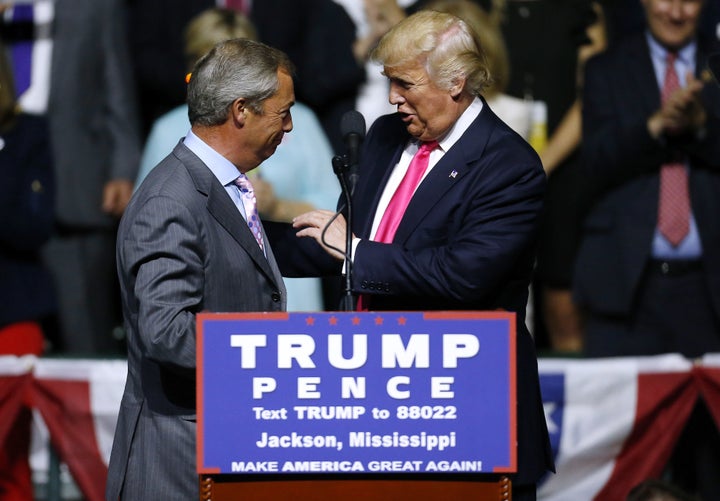 But it was Farage's reaction to current President Barack Obama's intervention during this year's EU referendum campaign that contrasted most harshly with his warm words on Tuesday.
He said at the time: "American presidents by precedent don't get involved or comment on general elections and nor should they with a referendum of this magnitude."
It comes as reaction to Trump's tweet reached fever pitch on Tuesday morning.
There was a suggested swap for Farage.
Then #BetterAmbassadorsThanFarage began to trend.
His initial reaction was imagined.
And there was one important question.
No, not that. This: