In a late-night tweet, Trump claimed "many people" would like to see Farage in the prestigious diplomatic post.
Farage said on Tuesday morning that Trump's words came like a "bolt from the blue".
Farage wrote in a column for 'alt-right' website Breitbart: "Like a bolt from the blue Trump tweeted out that I would do a great job as the UK's Ambassador to Washington.
"I can still scarcely believe that he did that though speaking to a couple of his long time friends perhaps I am a little less surprised.
"They all say the same thing: that Trump is a very loyal man and supports those that stand by him."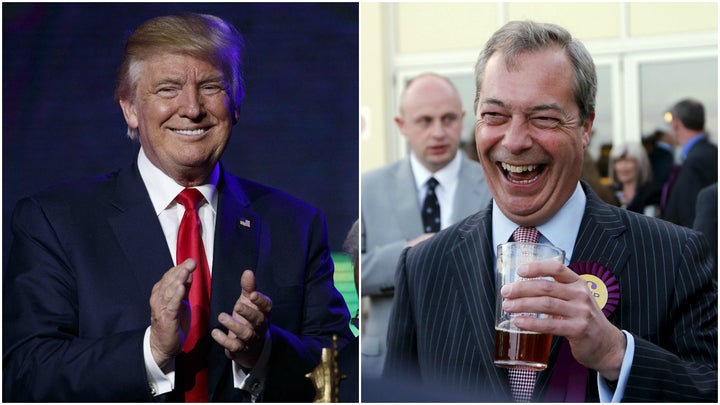 The current UK ambassador to the US, Sir Kim Darroch, 62, has been in post since January 2016.
No 10 was quick to point out that there was "no vacancy" for an ambassador to the US.
A Downing Street spokesman said: "There is no vacancy. We have an excellent ambassador to the US."
And in a strong signal to Washington, Theresa May held a meeting with Darroch in London on Tuesday as No.10 stressed he was "doing a fantastic job".
Darroch, who is in the UK for a brief visit, also won the backing of Foreign Secretary Boris Johnson at a private meeting on Monday evening.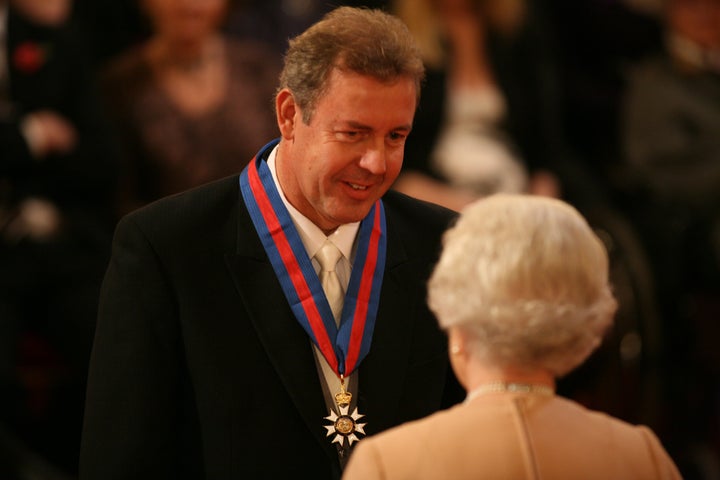 Sir Kim's predecessor, Sir Peter Westmacott, served a term of four years as ambassador.
It was not immediately clear what prompted Trump's words on the matter.
There was a fierce reaction to the tweet on Tuesday morning.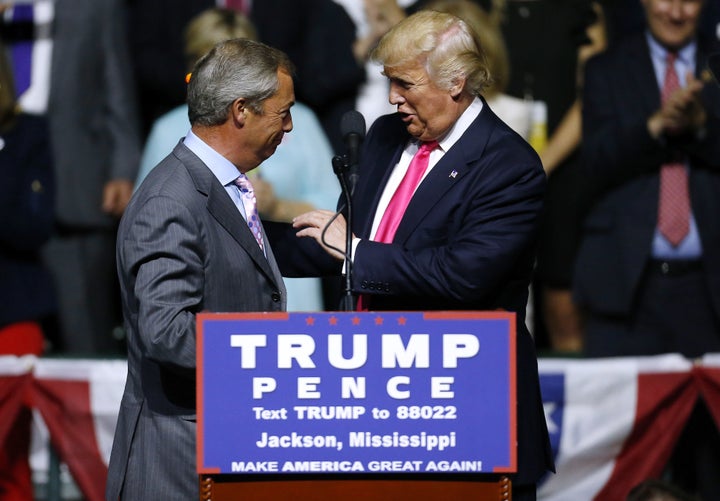 Following Trump's shock election victory Farage said Theresa May's refusal to bring him in as a go-between with the president-elect was "nonsense" and urged her to set aside "petty personal differences".
Farage said he had "some connections" and he would "like to help".
The Ukip stalwart attended a rally with Trump during the election campaign and Mr Trump described a victory as "Brexit plus plus plus" on the eve of the vote.
Days after his victory the pair appeared together in a golden lift, above, following a private meeting at the president-elect's New York residence, Trump Tower.
By comparison May had only spoken to Trump over the phone, after reportedly waiting for a string of other leaders to congratulate the winner, the Press Association reported.
However No 10 rejected suggestions Farage could be the "third person" in the relationship between the PM and her US counterpart and insisted that the Government had "well-established" channels of communication.
What does the British ambassador to the US do?
According to the government, the UK's ambassador to the US:
... represents Her Majesty The Queen and the UK government in the country to which they are appointed. They are responsible for the direction and work of the Embassy and its Consulates, including political work, trade and investment, press and cultural relations, and visa and consular services.
Sir Kim Darroch has been the UK's US ambassador since January. Ambassadors typically serve four years, but may serve longer depending on the circumstances.
Sir Kim's diplomatic career spans three decades and has been primarily focussed on national security issues and European Union policy, according to Gov.uk.
Before his current post, Sir Kim served as the Prime Minister's National Security Advisor, from January 2012 to September 2015.