Ofcom stated on Wednesday that while Piers' remarks were "potentially harmful and offensive", GMB showcased enough of a "strong challenge" to his views – including from Susanna – that they avoided breaching their guidelines.
Introducing the subject during Thursday's live show, Susanna stated that she felt like she was in something of an uncomfortable position.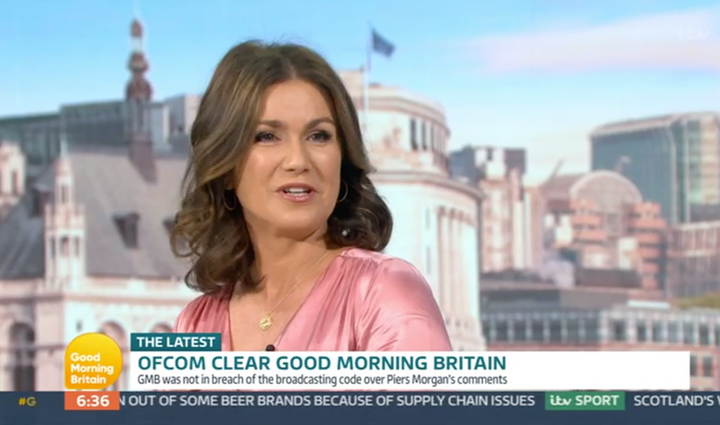 "Let me just say," she began. "On the one hand I've got my friend Piers Morgan and on the other hand I've got my bosses at ITV. So this is obviously a slightly awkward moment, right now."
Susanna also admitted that she found Piers' final two shows with GMB – which largely centred around Meghan Markle, and at one point saw the divisive presenter storming off the set when called out on his views – "very challenging".
"But challenge was part of the dynamic of the programme," Susanna added. "All that debate and disagreement and trying to tease out all of those views."
When jokingly asked whether she was "devastated" about this decision, Susanna commented: "It was quite a moment, wasn't it? That moment?"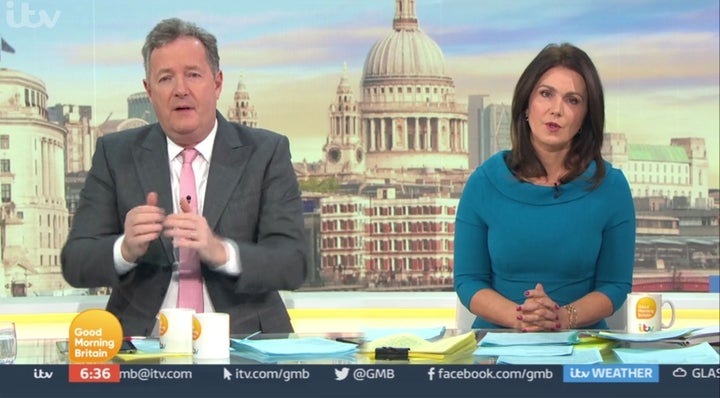 "It was tough for everybody involved," co-anchor Ben Shephard then recalled. "Because we were all here as that happened.
"And it was undoubtedly tough for Piers too, and his family, and for everybody involved."
"I have had loads of offers and they have accelerated in the last 10 hours, as you can imagine," he explained on Wednesday evening.
"I will take my free speech campaign around the world and all I require is to have an employer who believes in it as passionately as I do."
Claiming that GMB's ratings during his tenure as host made him a "valuable commodity", Piers added: "I'm considering some very interesting offers right now and I will make a decision quite soon."