Many people credit yoga to boosting energy, improving strength and developing mindfulness techniques.
But Chris Magee, head of yoga at London gym Another Space, was able to use the techniques learned through yoga to help him recover from a serious training injury sustained during his years as a rugby player.
Despite being unable to train for six weeks and undergoing an operation, Magee used the elements of yoga - breath work, meditation, self-acceptance and patience - to get him through.
Now, heading up the practice at the Covent Garden gym, he preaches about his unique style that focuses on the transition from the yoga mat to real life.
″My fitness goals are not just physical, but mental as well," he told HuffPost UK.
"I aim to go beyond the physical and strive to be a better person all round."
For the latest in our Fit Fix series, Magee also told us about why he fasts before midday every day and why he never has a rest day.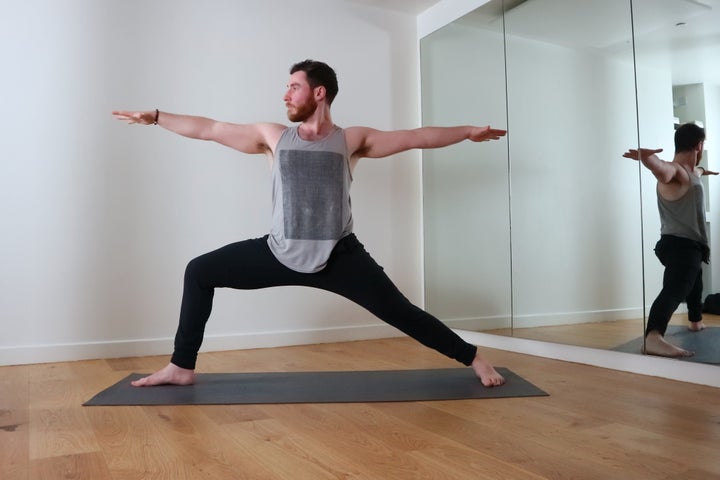 My Journey 🌎
What do you credit to your success in your fitness journey?
"It comes down to curiosity (always trying to learn more), playfulness (exploring different movements and methods) and trusting my instincts (being able to listen to my body and give it the rest and recovery)."
What's one of the most memorable moments in your career and why?
"The small victories from my clients and students. Watching the process, seeing them have the lightbulb moment of realisation, and the sheer joy of accomplishment when they achieve something they didn't think was possible when they started. It's truly magical."
Have you experienced a low point and how did you get past it?
"I was at my lowest while recovering from a training injury. I had to have an operation that required six weeks of complete rest before being allowed to do any type of training again.
"It was horrible to feel stuck, weak and helpless. Getting past this is a testament to the success of my yoga practice off the mat. Meditation, breath work, self-acceptance and patience."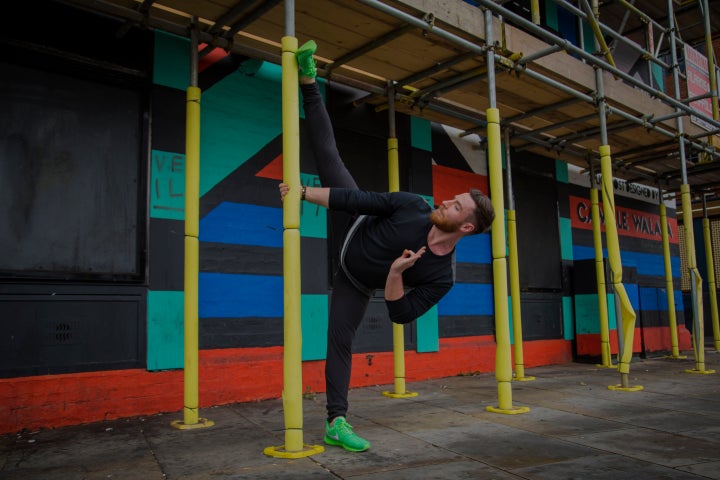 My Training 💪
Talk us through your week in fitness.
"Every day is different and I love that. I meditate daily and always do some yoga. I train Brazilian Jiu-Jitsu twice a week and always try to include a couple of strength-based workouts.
"I'm a real fan of kettlebell workouts for strength, joint stability and conditioning. I also include a pull strength workout - yoga is very front body focused so it is important to incorporate the posterior chain to balance yourself."
What's your favourite type of workout and why?
"Yoga, because you not only get to work out, you get to work in too."
"I take a rest day in the sense that I do not teach, but I do not take a rest day from movement. I try and find fun things to do that aren't part of the rest of my week - recently I've been sweating it out on the bike in cycle classes."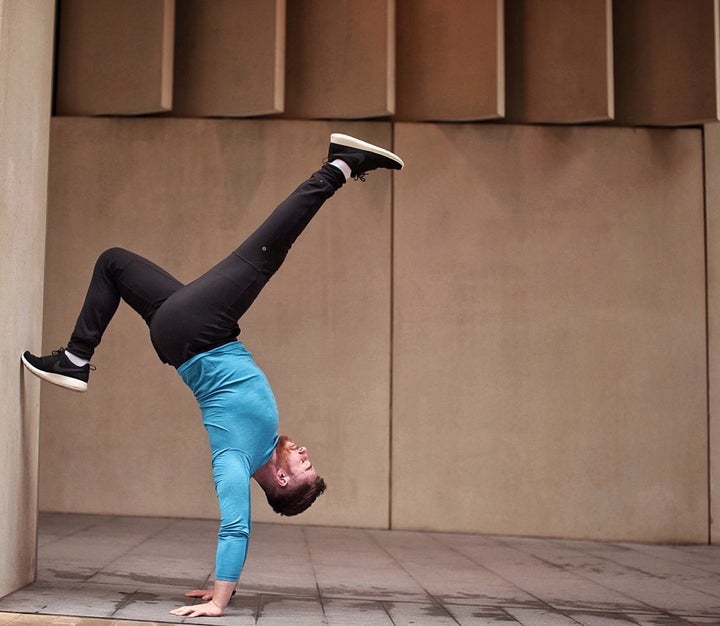 My Food 🍳
What do you eat throughout the week to complement your training schedule?
"I fast throughout the morning. I start eating around midday, and finish eating around 9pm. The periodised eating window works best for me in terms of maintained energy levels.
"Within the window I eat whenever I like - normally some kind of salad for lunch and something a little fuller towards the end of the day."
What are your pre and post-workout snacks?
"I'm not a super strict snacker when it comes to my workouts, especially before. After, I will normally eat something to replenish myself or at least have a nice protein smoothie if I'm in the studio."
What's the most important lesson you've learned about food?
"Everyone is different, and to find the best thing for you requires experimentation, trial and error. There is no one style fits all - no matter what company are trying to tell you different. Find something that you like that improves you health and wellbeing, and most of all is sustainable."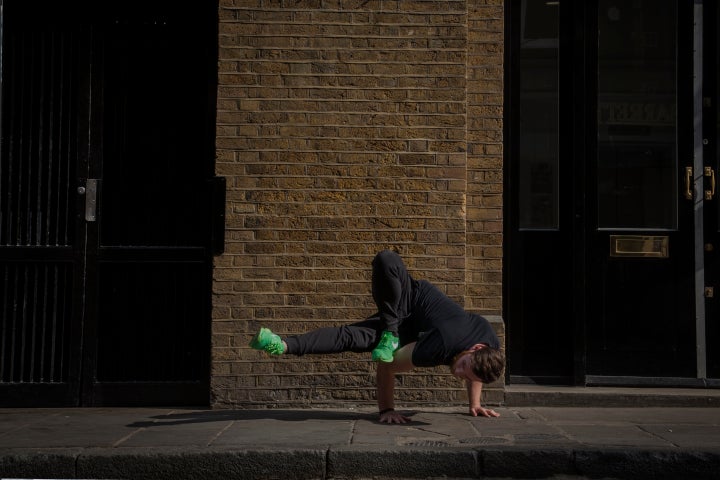 My Motivation 🙌
Do you have a motivational mantra that keeps you going?
″'Find balance' is a quote I often talk to people about, and the other is 'worry less, appreciate more'."
Do you always have body goals you are aiming for?
"My aim every day I wake up is to be the best version of me I can be, to be better than the day before. This aim is not just physical, but mental as well. Going beyond the physical, and striving to be a better person all round."
What's your ultimate workout track and why?
"Throw some 90s hip hop my way and I will be smiling and nodding my head through any workout, no matter what it is."
'Fit Fix' is a weekly dose of fitspiration from leading athletes and fitness fanatics. Each week we chat to stars about their weekly workouts, the food they eat and what keeps them going.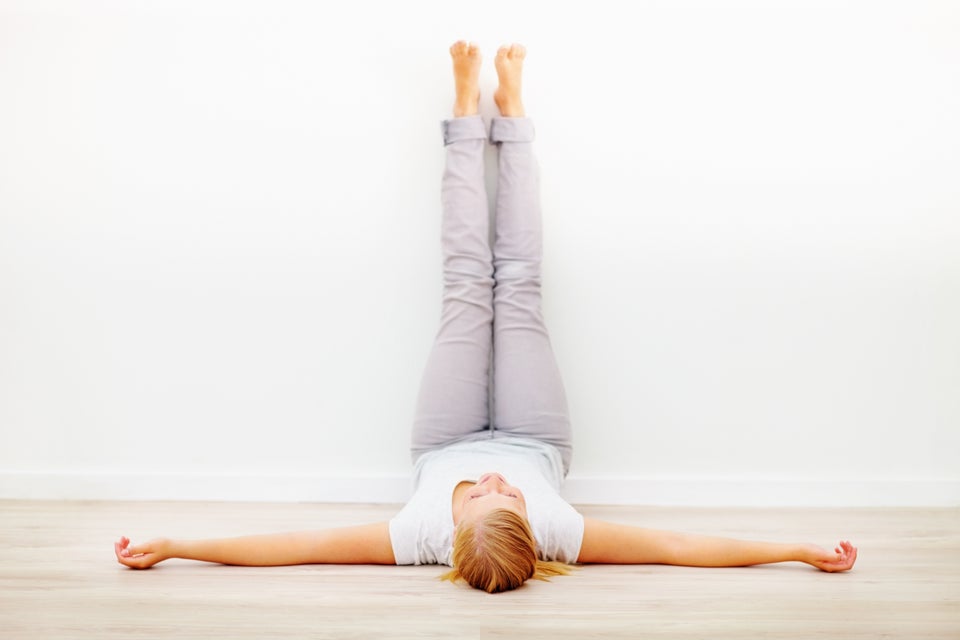 8 Yoga Poses For Restless Legs Syndrome