Russian President Vladimir Putin has been accused of "obfuscation and obstruction" over the investigation into the apparent shooting down of flight MH17 by Moscow-backed separatists in eastern Ukraine, as the UK stepped up calls for tougher sanctions.
In a sign of a hardening attitude, David Cameron has said Europe and the West must "fundamentally change our approach" unless the Russian president alters course.
Foreign Secretary Philip Hammond said Putin could "snap his fingers" and allow a proper investigation to take place at the crash site.
The comments came as Ukraine's emergency services said separatist rebels had taken all the 196 bodies recovered from the Malaysia Airlines crash site to an unknown location.
Hammond told BBC1's Andrew Marr Show: "The eyes of the world are on Vladimir Putin and what we are seeing from the Russians is obfuscation and obstruction at the moment.
"The Russians will have probably more information about this incident than anyone. They are very close by, this is only a few miles from the Russian border, they have got lots of military planes in the area, they are saying nothing.
"What we need is full Russian co-operation. Any evidence they control needs to be turned over to the international investigators. They must use their influence to allow international access to the site, and to secure the evidence and to secure respect for the bodies and the possessions of the victims."
He added: "There is one party in the world who clearly has the ability to snap his fingers and it would be done, and that's Vladimir Putin and for all the fine words we are hearing from Moscow it hasn't happened."
Hammond, who has chaired a series of meetings with Whitehall officials including representatives of the intelligence agencies, said the evidence available about those who were behind the atrocity was not yet strong enough to stand up in court but it would "lead the reasonable person to the unavoidable conclusion that this was a missile fired from rebel-held territory, almost certainly a missile supplied by the Russians".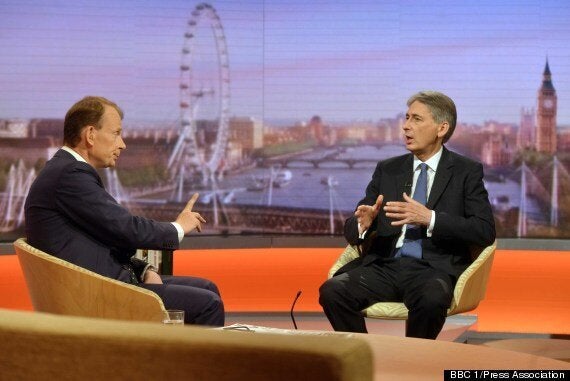 Vladimir Putin could 'snap his fingers' to allow a proper investigation of the MH17 crash site, Philip Hammond told Andrew Marr today
The US and EU had ratcheted up sanctions against Russia shortly before the aircraft was brought down with the loss of 298 lives, including 10 from the UK, but Cameron and Hammond indicated that an even tougher regime might be required.
Experts from the Metropolitan Police are due to arrive in Ukraine today to assist in the grim task of recovering, identifying and repatriating the bodies of those killed.
A team of six investigators from the Air Accidents Investigation Branch is already in the country, working with international counterparts on the next steps in the effort to establish what happened to MH17.