Britain has accused Moscow of "provocative acts" after Russian lorries said to contain humanitarian aid entered Ukraine without permission. More than 100 vehicles have made their way into rebel-held areas of eastern Ukraine without approval from Kiev or involvement of the international committee of the Red Cross (ICRC).
Ukraine has said the move amounts to a "direct invasion" and there has been widespread international condemnation of the "further violation of Ukraine's sovereignty by Russia". Russian president Vladimir Putin said the vehicles, reported to be carrying food, water, generators and sleeping bags, went in after "clear procrastination by Ukraine".

Europe minister David Lidington warned Russia that it risks "further damaging consequences" if it continues to escalate tensions. Mr Lidington said: "I am deeply concerned that this Russian convoy has entered Ukrainian territory without the consent of the Ukrainian government. This is a provocative act that violates previous understandings that the government of Ukraine should consent to the convoy entering Ukrainian territory, with the ICRC ensuring that the convoy meets genuine humanitarian needs.
"The UK fully supports efforts to get aid to those in eastern Ukraine - indeed we are making an additional £1m available to support the international aid effort. But this needs to be done in the proper way with Red Cross involvement and in support of Ukraine's own humanitarian efforts.
"The UK strongly urges Russia to avoid any and all provocative acts, which will only serve to increase instability in the region and lead to further damaging consequences for Russia's relationship with Europe. Instead, the Russians must make every effort to find a political solution to the crisis by engaging with the Ukrainian government and the intensive diplomacy aimed at a peaceful resolution to a dangerous and tense situation in Eastern Ukraine and at the Russia-Ukraine border."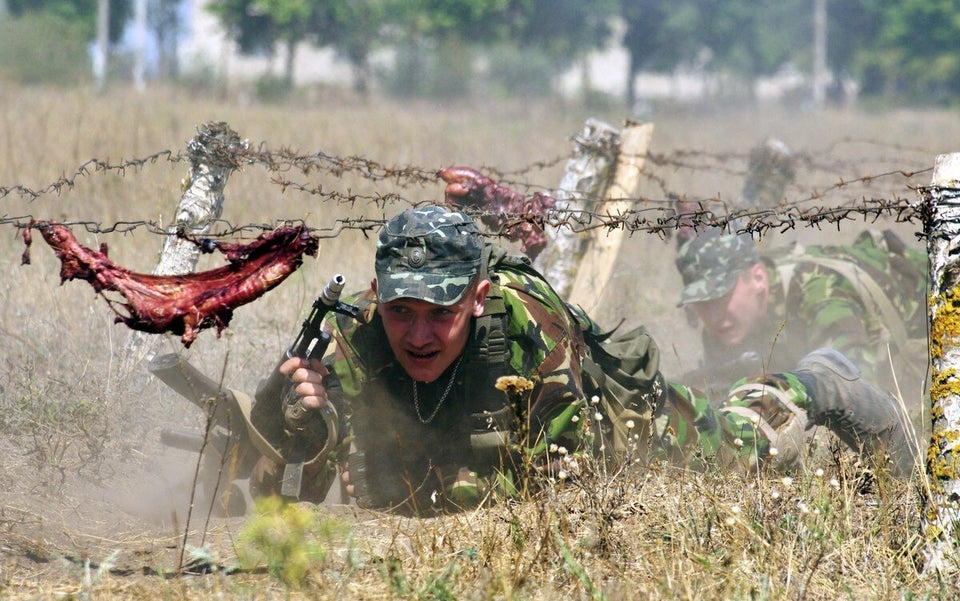 Fighting in Ukraine