Politicians and the media should stop referring to the extremist group controlling parts of Syria and Iraq as "Islamic State" in a bid to discourage Britons from joining them, leading Muslims have warned.
A group of prominent civic and religious figures have written to Prime Minister David Cameron urging him to "refuse to legitimise" the terror group by switching to an alternative such as "Un-Islamic State".
Their claim comes after the group released a video showing the beheading of British aid worker David Haines, the third western hostage to be killed this way.
The policy would help address the "falsehood" that joining the jihad was acceptable in the eyes of the faith, they told him, and show the vast majority of British Muslims did not support it, they argued.
Security services believe at least 500 Britons have travelled to the region to fight and the potential return of radicalised jihadis to Britain's shores was behind the recent the decision to raise the UK's terror threat level.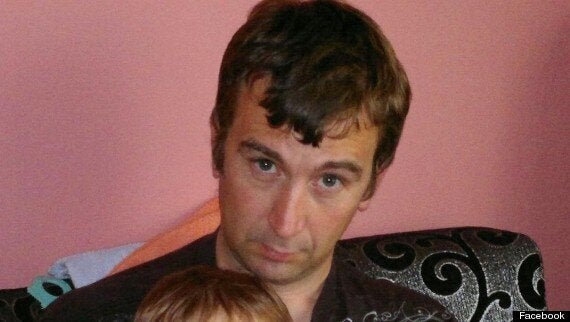 The terror group murdered David Haines
The letter has been signed by the presidents of the Islamic Society of Britain and the Association of Muslim Lawyers - as well as several imams and representatives of other groups.
It welcomed an "every growing chorus of rejection" by British Muslims of the group and its actions.
But it said more could be done and called on Mr Cameron to help by changing the way it is referred to.
"We do not believe the terror group responsible should be given the credence and standing they seek by styling themselves 'Islamic State'," they wrote.
"It is neither Islamic, nor is it a State. The group has no standing with faithful Muslims, nor among the international community of nations.
"It clearly will never accept the obligations that any legitimate state has, including the responsibility to protect citizens and uphold human rights.
"So we believe the media, civic society and governments should refuse to legitimise these ludicrous Caliphate fantasies by accepting or propagating this name.
We propose that 'Un-Islamic State' (UIS) could be an accurate and fair alternative name to describe this group and its agenda - and we will begin to call it that."
It appealed for a "consensus on an alternative label" as part of the debate over how to tackle the threat.
"We believe that it would send a powerful message in Britain and around the world if you would join us, as our prime minister, in leading a national debate to seek a suitable alternative way to refer to this group and further challenge its legitimacy and influence.
"This could be especially powerful because everybody at home and abroad can see that you are being asked to do so by British Muslims themselves who want to be clear about why this group is so vehemently rejected.
"We are sure that most British Muslims would agree that 'Un-Islamic State' is a considerably more fitting label for this poisonous group - and hope that our fellow citizens will join us in that."
Sughra Ahmed, president of the Islamic Society of Britain, told The Observer: "These extremists aren't us. This isn't the Islam that we recognise.
"But we need to do more than just say 'not in our name, not for our faith'. We need to work together and make sure that these fanatics don't get the propaganda that they feed off.
"This isn't going to fix the problem of some young people in our community being radicalised by extremists. There's more we need to do, together, to tackle that.
"But confronting this falsehood, that it's somehow 'Islamic' to go off to Iraq or Syria and murder people, is a step in the right direction."
Related