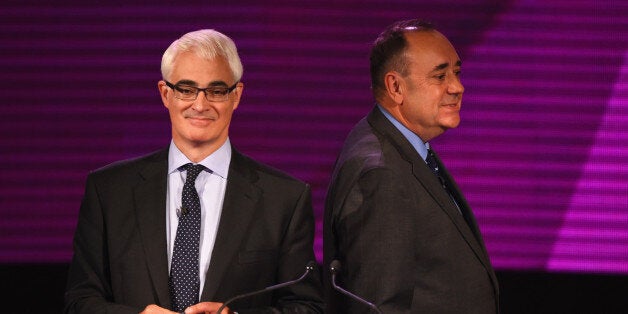 Scotland's independence referendum remains too close to call as a new poll suggests the No campaign is slightly ahead of the Yes campaign, at just six points, which is within the margin of error.
Ipsos MORI found that 53% of those certain to vote said they would vote to stay part of the United Kingdom, while 47% said they would vote for independence, showing similar results to a raft of recent polls.
Just under half (46%) of Scottish voters believed the Better Together campaign would win today's referendum, compared with just 30% who think the Yes campaign will win, while 24% say they do not know, according to their poll for the Evening Standard.
Today's referendum will see potentially historic levels of voter turnout as the poll found that 95% of Scots said they were certain to vote, including 90% of those aged 16-24.
"Huge day for Scotland today!" Murray wrote on Twitter. "No campaign negativity last few days totally swayed my view on it. excited to see the outcome. lets do this!"
Gideon Skinner, Head of Political Research at Ipsos MORI, said: "These results confirm the picture from other polls before polling day – the referendum looks extremely close, and although No seems to have a small lead much will depend on turnout on the day."
"Meanwhile there is a clear difference in the motivations for voters on the two camps – Yes voters saying they are motivated more by hope for the future if their side wins, while No voters say fear for the future if the No side loses has been more important to their vote."