Prime Minister David Cameron has vowed to nail what he said were "myths" being put about by opponents of a planned free trade deal between the European Union and the US. Mr Cameron said there was an "enormous economic prize" to be gained on both sides of the Atlantic in jobs, investment and lower prices if negotiations on the Transatlantic Trade and Investment Partnership (TTIP) are brought to a successful conclusion.
He believes the biggest international free trade deal in history could be worth £10 billion to the UK economy alone. But he said supporters of the partnership must be ready to tackle head-on the mounting tide of warnings from critics that TTIP represents a threat to public services and consumer protection in Europe by creating legal requirements to open markets up to US firms.
Unions have warned that TTIP will allow US healthcare groups to use the law to force further privatisation of NHS services, while campaigners have raised concerns that it will undermine food safety standards and environmental protections in the EU.
Speaking to a group of business leaders, including representatives of IBM, Morgan Stanley and Chevron, at the headquarters of news agency Bloomberg in New York, Mr Cameron said the business community needs to make the case for TTIP and challenge its critics.
"I hope in this meeting we can both review some of the positive things we need to get across about jobs, investment, lower prices and helping people with their standard of living, which is what this trade deal is all about, but also we can examine and try to nail some of the myths that are beginning to be put around, that somehow if you have this trade deal, it will threaten health services or it will threaten food standards," said Mr Cameron, speaking alongside former New York City mayor Michael Bloomberg.
"I think all of these things can be taken on and defeated, but they only will be if we listen to the arguments the opponents are making and then take them apart piece by piece."
Mr Cameron said the need for progress on the trade deal should not be sidelined at this week's United Nations General Assembly in New York by international concern about security in Iraq, Syria and Ukraine, as well as the abduction of schoolgirls by Islamist militants in Nigeria.
"Obviously, there is a huge amount of tension from what is happening in Iraq and Syria and I am sure we will want to touch on that. There's huge attention on Russian destabilisation of the Ukraine," said the Prime Minister.
"It's hard to remember a time when our world has seemed more unstable and dangerous. You've got the situation with those poor Chibok girls in Nigeria, you've got continued instability in Somalia. There are all sorts of trouble-spots across our world. Obviously that will be one of the focuses this week at the UN.
"But while we focus on that, we ought to recognise that our national security is also really dependent on our economic security. I think there's an enormous prize out there if we can get the TTIP - the US-EU trade deal - really moving and going. It could add enormously to both our economies in Europe and the economy here in the US."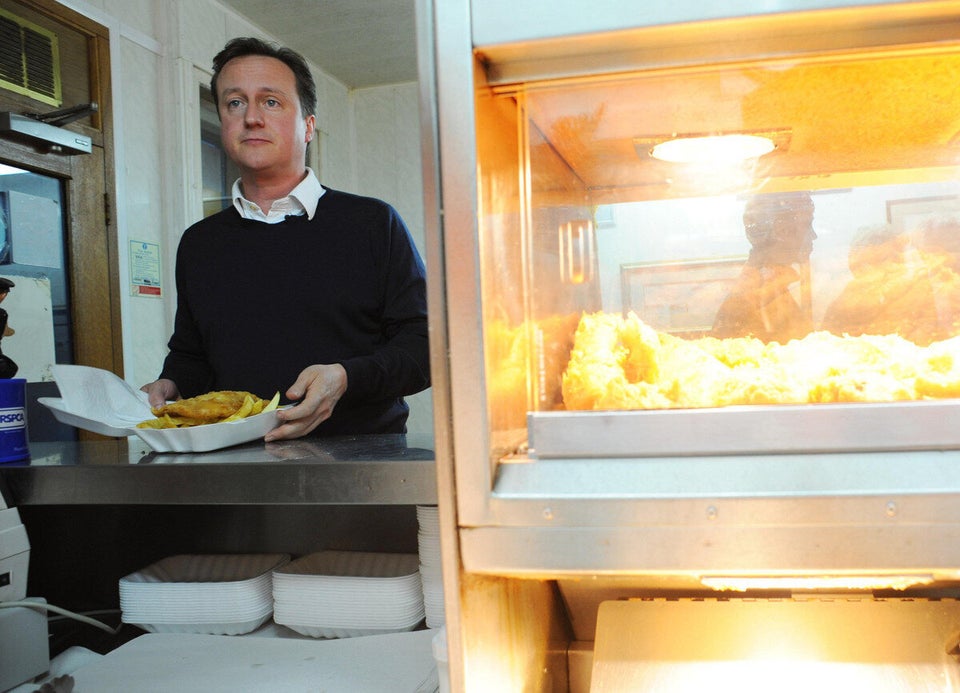 David Cameron and fish
Related