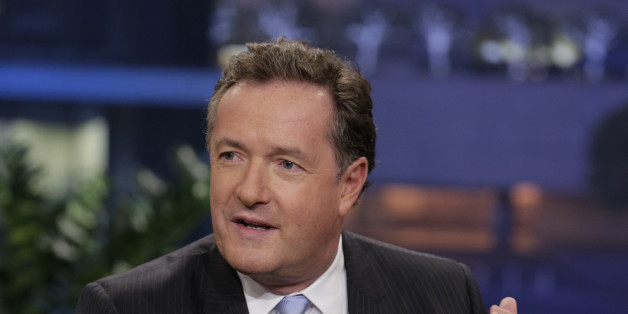 NBC via Getty Images
NEW YORK -- Sacked CNN host Piers Morgan has been appointed Editor-at-Large of the Mail Online's US operation. The former Mirror editor, whose 9pm show Piers Morgan Live was cancelled in 2013 after a three year run, is to write for the New York-based website, according to a story published by the Mail Online on Tuesday.
Morgan already pens a weekly column for the Mail on Sunday in the UK, but will dramatically increase his output for the publication, writing articles for the US site several times a week. The 49-year-old will continue to host the ITV confessional Piers Morgan's Life Stories, while "pursuing new television ventures in the US".
BREAKING NEWS: I have a new job.

— Piers Morgan (@piersmorgan) September 30, 2014
Calling the controversial Mail site an "addictive pleasure", Morgan said of his appointment: "I am very excited to take on the role of Editor-at-Large (US) at Mail Online, which has become the most successful and dynamic platform in the world of news. The site is an addictive pleasure that offers an extraordinarily wide and diverse range of stories from all around the world.
Editor-in-Chief of Mail Online Martin Clarke said Morgan was "a fantastic addition".
SEE ALSO: