Readers of the Daily Mail have blasted the paper for not printing the controversial post-attack Charlie Hebdo cover.
Underneath a story about the satirical magazine's choice to publish the potentially offensive cartoon, the MailOnline's commenters mostly attacked the DM for not replicating the image.
Many expressed their shock that a "lefty" "PC brigade" paper like The Guardian would share the picture, while others attacked the DM directly, calling them "cowards".
We sifted through more than 1000 comments to give you a good idea of how annoyed the DM's commenters are.
Charlie Hebdo plans to print 3,000,000 copies of its first issue following the attack last week, a dramatic increase from the usual production run of 800,000.
Journalists, newspapers and others across the world have published the cover in an expression of freedom.
A print-out of the magazine cover was also shown by Evan Davis on Newsnight.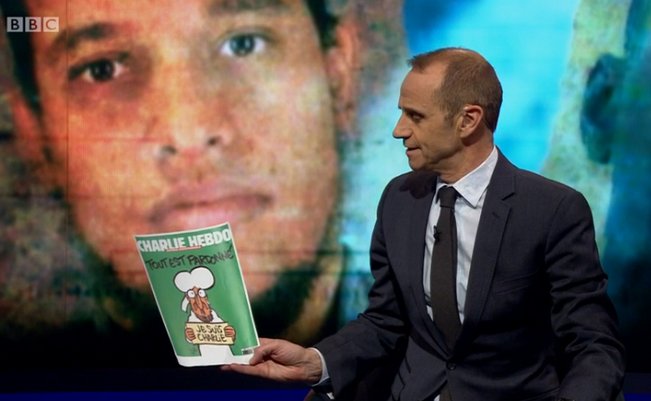 The outlets have been showing the cartoon in defiance after a German newspaper was firebombed for printing other drawings of the Prophet from Charlie Hebdo while reporting on the aftermath of the attack.
The massacre at Charlie Hebdo's office in Paris left 12 dead and was followed by further deaths in a spree lasting three days.
The ordeal ended with three gunmen being shot by French police.
MORE FROM THE DAILY FAIL: