NEW YORK -- David Cameron acted like a "spoilt child" after the Scottish referendum, according to actor Michael Sheen who lambasted the prime minister on Tuesday for having such a negative response to what was an "extraordinary moment of political engagement."
Speaking on HuffPost Live, the Welsh actor, who is in New York to promote his latest film "Far From The Madding Crowd", blamed "alienation from Westminster" for the groundswell of nationalism that has seen greater calls for devolution from within the United Kingdom in recent years. He added there was a "strong emotional argument" for greater Welsh independence yet there was also a fear that "the infrastructure" wasn't yet in place.
"I would love for all of the various countries in the United Kingdom get to a point where they were strong enough to stand alone, but still chose to stay together," the 46-year-old said. "But a better argument must be made for keeping us together." He said the turnout for the Scottish referendum proved that "apathy was not the problem," chiding: "Even though the 'yes' vote didn't win… the day after the referendum for Cameron to come out have this spoilt child reaction…"
On Tony Blair, who Sheen has played on film three times, the actor said it was "difficult to separate" the man from the "drift towards centrist politics" in Britain. "One of the problems for the left in Britain is that for 'New Labour' to become electable it had to appeal to moderate conservatives… which left a vacuum." He noted that the failure of the "New Labour" project to yield a socialist government left many "feeling betrayed."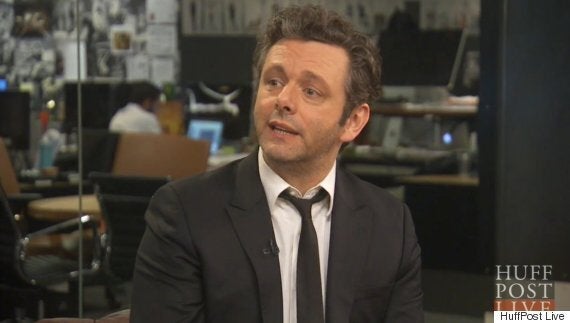 Sheen: 'Politicians are constrained from saying what they really think and what they really believe in'
"There is a real desire for voices on the left that are speaking to the outrage people feel in the drift towards a more right-wing agenda in Britain, [particularly] the break down of social services, the welfare state and the NHS," he said. In a passionate speech delivered to a pro-NHS rally on St David's Day in March, Sheen was highly critical of both the Tories and Labour, highlighting a modern "disconnect" between people and politicians.
On Tuesday, he said the problem had persisted through the election campaign, with both parties "constrained from saying what they really think and what they really believe in."
"Ed Miliband has potentially a much more radical agenda than he's prepared to say," said Sheen. "Yet the fact he talked about 'predatory business' then stopped saying that because he didn't want to alienate businesses [highlights] the difficulty Labour face."
He was likewise critical of the Tories and their agenda to "dismantle the welfare state, get rid of the NHS and to privatise everything." He said: "That is what they believe in but they don't say that because they too don't want to alienate certain people. So you have people who won't say what they really believe in and don't really say what they want to do. No wonder people feel alienated from the political process as they don't feel they're being told the truth."
The actor admitted he "fully understood" why people didn't want to vote, but added the process is "incredibly important." He said: "If you don't vote you're not going to have any say... and that is reflected in the policies. The fact young people don't vote is clearly reflected in the policies of the coalition government."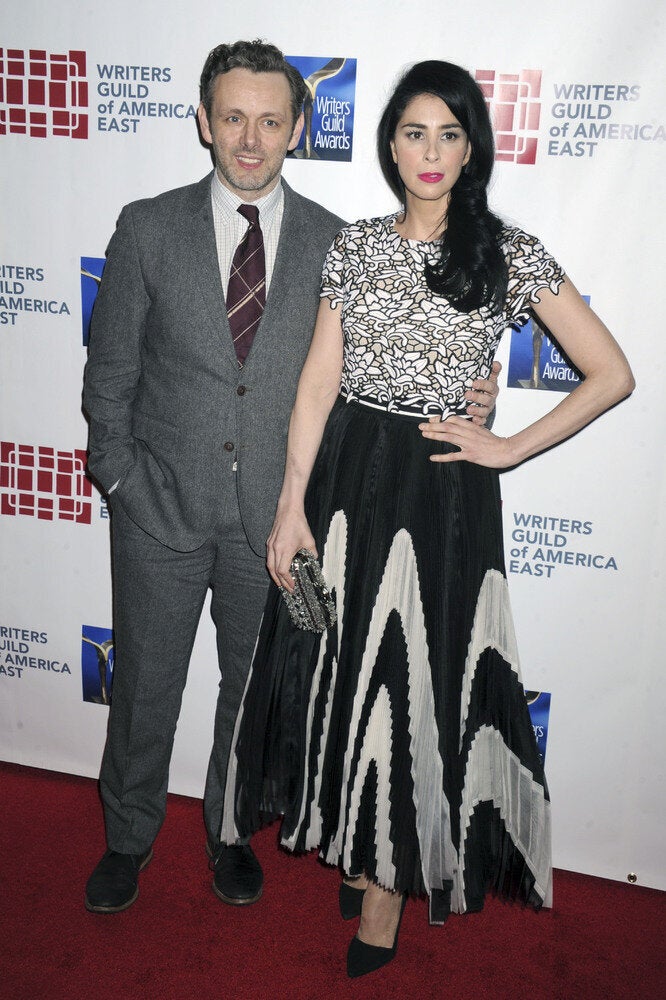 Michael Sheen Through The Years