To be fair it was a long night for those covering the General Election but still, this is up there with one of the more unfortunate typing errors.
A slip of the hand (we're assuming it wasn't intentional) led the BBC to make a pretty disparaging typo against the Scottish constituency of Paisley and Renfrewshire South.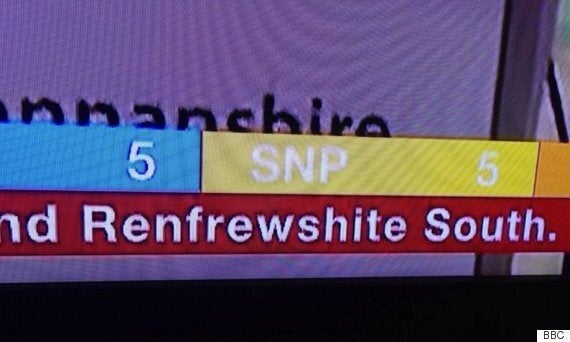 The seat had belonged to Labour's Douglas Alexander but he lost it to the SNP's incredible performance in Scotland.
He was beaten by Mhaira Black who at 20 years of age is now the youngest MP since 1666.