Ed Miliband has resigned as Labour leader, after a disastrous election night that saw David Cameron returned to No.10 as prime minister with an overall Conservative majority in the House of Commons.
Labour is currently down 26 seats on its 2010 tally, having won just under 31% of the vote. The Conservatives Party has won at least 325 seats - a working majority.
Reflecting on the devastating results after 30 seconds of applause in central London, Miliband said he took "absolute and total responsibility" for the result, offering apologies to big Labour beasts including Ed Balls and Jim Murphy who were defeated overnight.
He added: "Britain needs a strong Labour Party, Britain needs a Labour Party that can rebuild after this debate so we can have a government that stands up for working people again.
"And now it is time for someone else to take forward the leadership of this party. So I am tendering my resignation, taking effect after this afternoon's commemoration of VE Day at the Cenotaph.
"I want to do so straight away because the party needs to have an open and honest debate about the right way forward, without constraint."
Harriet Harman has also announced she will resign as deputy leader once a new leader is in place. She will serve as acting leader until the party chooses a replacement for Miliband.
A leadership contest likely to feature Chuka Umunna, Yvette Cooper, Andy Burnham and others will now get underway. Analysing the defeat, Labour MP John Woodcock conceded the party had utterly failed. "This government was there for the taking," he said.
Labour had gone into election day hopeful that Miliband would emerge as the most likely prime minister in a hung parliament. However in the end the party was wiped out in Scotland by the SNP and failed to make up the numbers against the Conservatives in England.
Miliband was not the only leader to quit today. Nick Clegg has stepped down as Lib Dem leader. And Nigel Farage has stood down as leader of Ukip - although hinted he may return.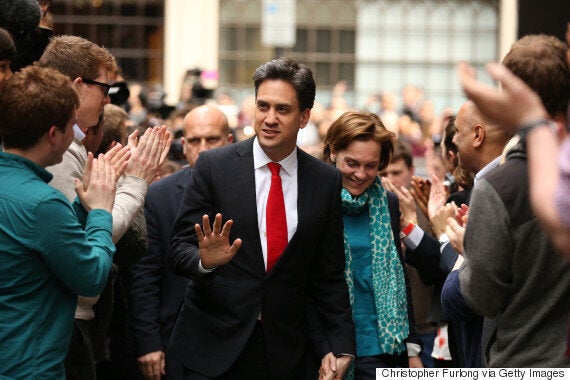 The Labour leader didn't to speak to reporters on his way into the building
Former Labour adviser Damian McBride told Sky News: "You can't have a scale of defeat like this and not go. What is the argument you could carry on and do better next time around? There is such a mountain to climb now and if anything the hole is much deeper."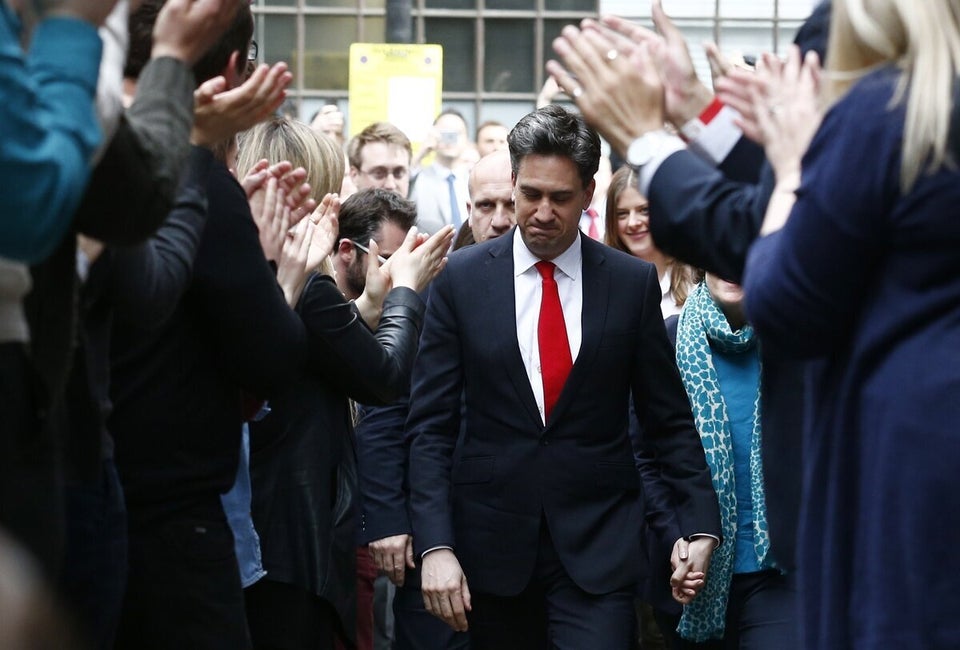 Ed Miliband Resigns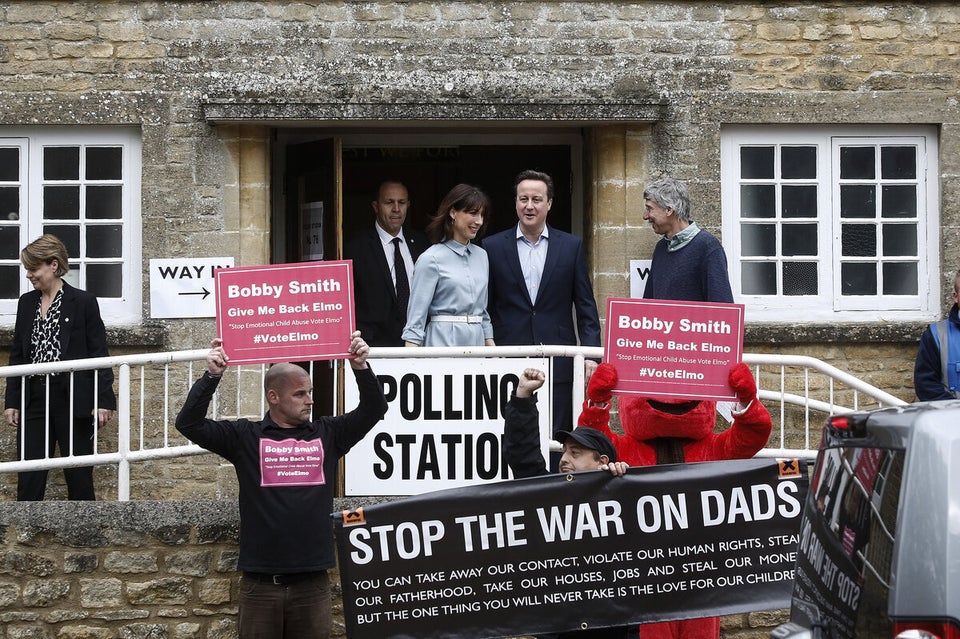 Election Day In Pictures
Below are the most likely candidates to try and succeed Miliband.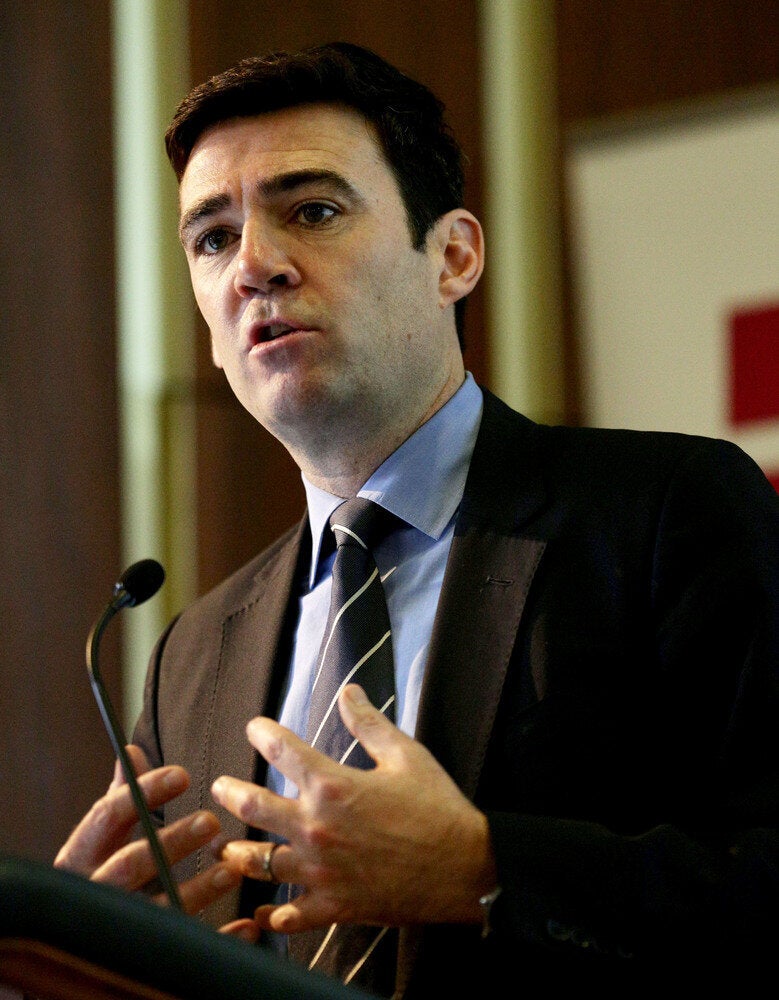 Ed Miliband's Potential Successors