NEW YORK -- Another week, another wonderful Trump outburst as the Republican presidential candidate solidifies his position as the GOP frontrunner. Trump's eureka moment -- calling Mexican immigrants "rapists" -- resulted in a huge spurt of popularity. Now the property tycoon is bound to a strategy of ever more pompous stetements in order to retain that lead.
Trump is vying for the support of the hard right with Texas Senator Ted Cruz. The billionaire is currently ahead, but Cruz is an astute campaigner. On Friday Ted called the attack by Mohammod Youssuf Abdulazeez on the military facilities in Tennessee an "act of war." Yes -- plenty of bombast there, forcing Trump to up the ante. His response? To refute the notion that Arizona Senator John McCain is a war hero.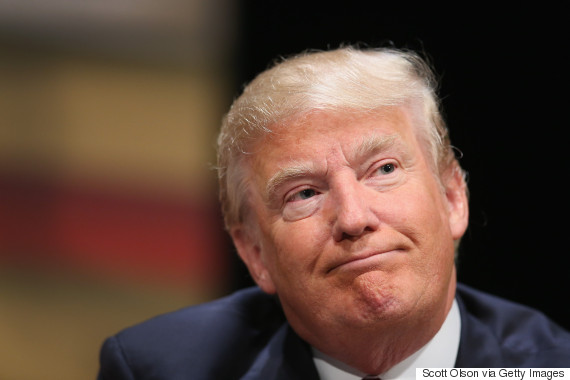 Donald Trump fields questions at The Family Leadership Summit at Stephens Auditorium on July 18, 2015 in Ames, Iowa
That's former presidential nominee John McCain, who spent years at the pleasure of the Viet Cong after his plane was shot down over Hanoi in October 1967. That was would also be John McCain who was tortured by his captors, leading to permanent physical disabilities.
Speaking in Iowa on Saturday, Trump blurted: "He's not a war hero," backing up his claim thus: "He's a war hero because he was captured. I like people who weren't captured." Ramping up the chutzpah, Trump made the statement having never served a day in uniform. He was exempted from the Vietnam draft because of a bone spur in his left foot. Or his right foot. Trump can't remember.
Your move, Ted…
SEE ALSO: