A man has died after more than 1,500 migrants stormed the Channel Tunnel in Calais on Tuesday night, French police have said.
It comes as Prime Minister David Cameron promised that the Government "will do everything we can" to improve the situation, including spending £7 million on fencing at the terminal.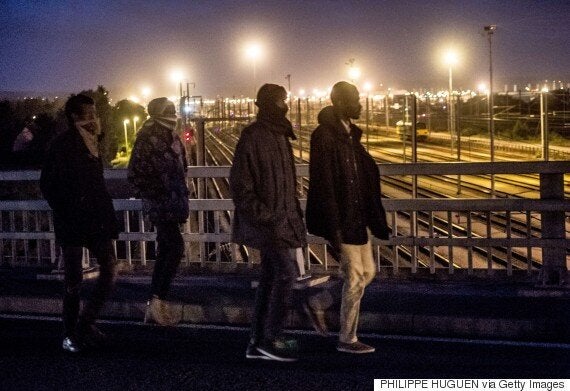 Migrants cross a bridge over the railway tracks of the Eurotunnel terminal on July 28 in Calais
Ukip's leader Nigel Farage said the army should be drafted in to help search vehicles coming into Britain for illegal immigrants.
While Damian Collins, Tory MP for Folkestone and Hythe, said on Wednesday that more needs to be done by French authorities, who have "allowed people to break in".
Farage told LBC on Tuesday: "In all civil emergencies like this we have an army, we have a bit of a TA and we have a very very overburdened police force and border agency.
"If in a crisis to make sure we've actually got the manpower to check lorries coming in to stop people illegally coming to Britain if in those circumstances we can use the army or other forces then why not."
Collins told Radio 4's Today programme: "I can't believe that we would allow this situation to occur in the UK."
The Conservative MP said the French authorities need to put more resources into "defending" the tunnel and port, adding that the people of Kent have been through a "rotten time this summer".
As news of the latest migrant death came to light, BBC correspondent Hugh Sykes said the casualities who tried to cross the tunnel have names and identities.
The Prime Minister said the migrant crisis in Calais is "very concerning". As Cameron spoke during his visit to Singapore, he said he had sympathy for holidaymakers who had their travel plans disrupted by the disturbances.
Britain has agreed to spend an extra £7 million to tackle the Calais migrant crisis amid criticism of its handling of the tunnel invasions.
May announced the funding to step up security at the Channel Tunnel railhead in Coquelles after a meeting between government officials and their French counterpart to discuss the disruption.
Article continues below slideshow: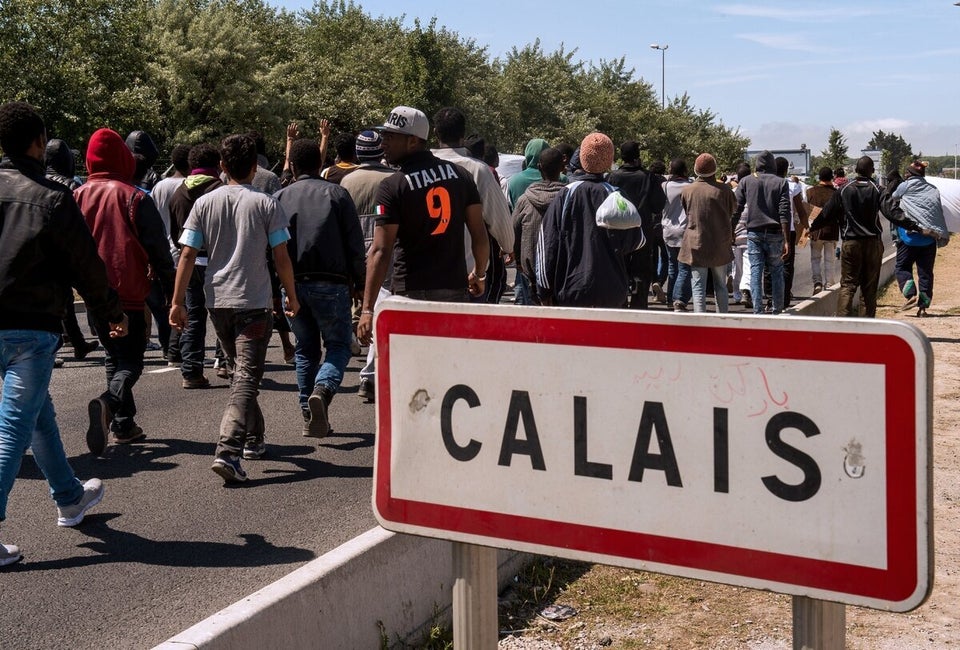 Migrants in Calais
The operator said the nightly breaches appeared to be too much for the Government to handle.
May said: "We've had a very constructive meeting. The French and UK governments are working in close collaboration and cooperation on this issue which affects us both.
"We are both clear that we need to ensure we are dealing with the terrible criminal gangs, the people smugglers, who are making a profit out of the human misery of many people."
May said that the French authorities have committed extra resources to security at Calais.
Earlier this month, she announced that a new secure zone will be created at Calais for UK-bound lorries in response to an unprecedented surge in migrants attempting to cross the Channel.
Over the course of Monday night about 2,000 migrants attempted to breach the fences at the Eurotunnel terminal.
A spokesman for the company said: "This is an issue that is really for the Government to sort out. We need them to stop the migrant flow from Calais but it appears to be too much for them to handle.
"It was the freight terminal and there was some damage to our fences - which we'll have to repair - as they tried to board shuttles. Fortunately, there wasn't any damage to shuttles. Unfortunately, a number of people were injured."
He added: "It is an almost nightly occurrence - we're trying to run a travel business here."
The migrant crisis has escalated in recent months, with thousands displaced from countries including Eritrea, Syria and Afghanistan setting up camp near the port.
Popular in the Community