The huge mass of migrants in Calais has reached a "catastrophic" level as aid workers call for Britain to help ease the burden on France.
Not enough tents, blankets and food are available for migrants who are camped in squalid conditions on a dusty site dubbed The Jungle II in the French port town, it is said.
Increasingly desperate attempts are being made by those displaced from war-torn countries, including Eritrea, Syria and Afghanistan, to reach countries such as Britain.
Numbers of migrants in Calais have swelled from around 1,000 since April to more than 3,000, with predictions more than 2,000 more will arrive over the summer, aid workers said.
Such growth in migrant numbers has led to outbreaks of violence among their number and towards truckers, forcing some hauliers to avoid Calais altogether.
On Wednesday, an armed mob brought a motorway near the port to a standstill and attacked trucks, after bringing debris into the road to slow approaching hauliers.
Yesterday, on a calmer day in Calais, French aid workers said the situation had reached crisis point and called for European countries, including the UK, to take some of the migrants.
Article continues below slideshow: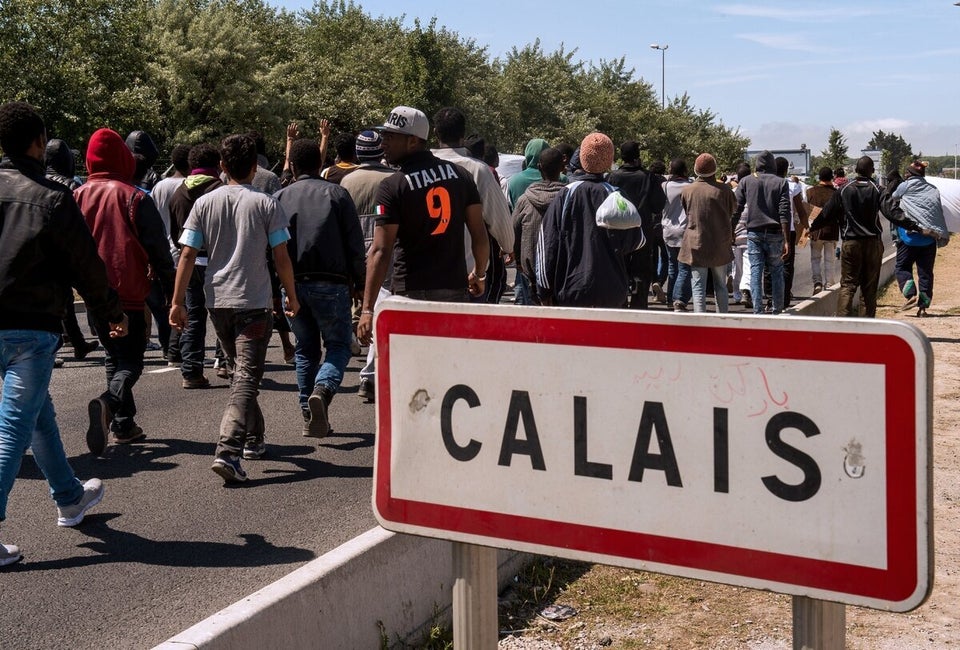 Migrants in Calais
At a food handout point near the port, volunteer Maya Konforti, 60, of l'Auberge des Migrants, said: "The situation is catastrophic.
"They don't have enough tents, blankets or food and with Ramadan it's more difficult. We distribute what food we have but it's never enough.
"It's escalated. It started about six weeks ago and has been more and more hectic. We have between 30 and 50 new arrivals every day.
"When this camp opened on April 1, there were 1,000 people in Calais, now there are around 3,000. We expect another 2,000 over the summer.
"The solution is to do something to open the borders. People need freedom to choose where they want to settle. If you give people the choice of where to settle, it would probably be quite even.
"Not everybody wants to go to England."
She added: "Every country in Europe needs to take some of these people and things will be fine.
"200,000 arrivals in Europe is actually a small number when you consider Europe has 500 million people. It's not something to freak out about. It's not an invasion."
Amid the ramshackle buildings and tents in The Jungle II were migrants with stories of how they fled terror on land and over perilous seas by paying people smugglers to reach Europe.
Among them was 25-year-old Eritrean Yohannes Woldesillasie, who in the space of five months crossed from his homeland into Sudan, then Libya and Italy before reaching France.
He said: "There were plenty of times when I almost lost my life. I saw it happen many times in front of me.
"I want to go to the UK for education. I need education. If I were to go to Germany or France it's going to be difficult but in England I think I can do it."
Another migrant, Syed, 26, from Afghanistan, said: "Getting to the UK is my dream. My life would be better there.
"I don't want to go anywhere else. I have always loved England. I love the history and the football.
"I would be so happy there."
Popular in the Community