As many as seven in ten migrants in Calais may be reaching the UK, police figures suggest.
Research by French authorities estimates that 70% of those who are "processed" in the area of the port leave the vicinity within a four-month period.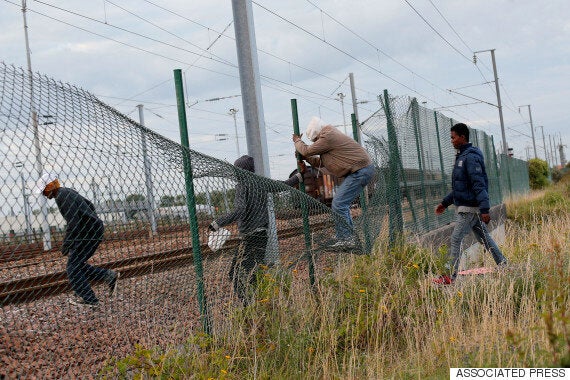 Migrants step over a fence to enter in the Eurotunnel area in Calais
This could mean that migrants are moving on to areas other than the UK, but many are prepared to risk their lives to reach Britain despite the increased security around the French Eurotunnel entrance.
Experts say a series of factors over the last twelve months such as the ongoing war in Syria and the collapse of law and order in Libya have caused a global increase in migrants "unprecedented since the World War II era" which has fuelled problems in Calais.
Thousands of migrants travel on boats, often run by people smugglers, to reach the shores of Italy and Greece from North Africa, where they have faced forced conscription, torture and abuse in countries like Eritrea.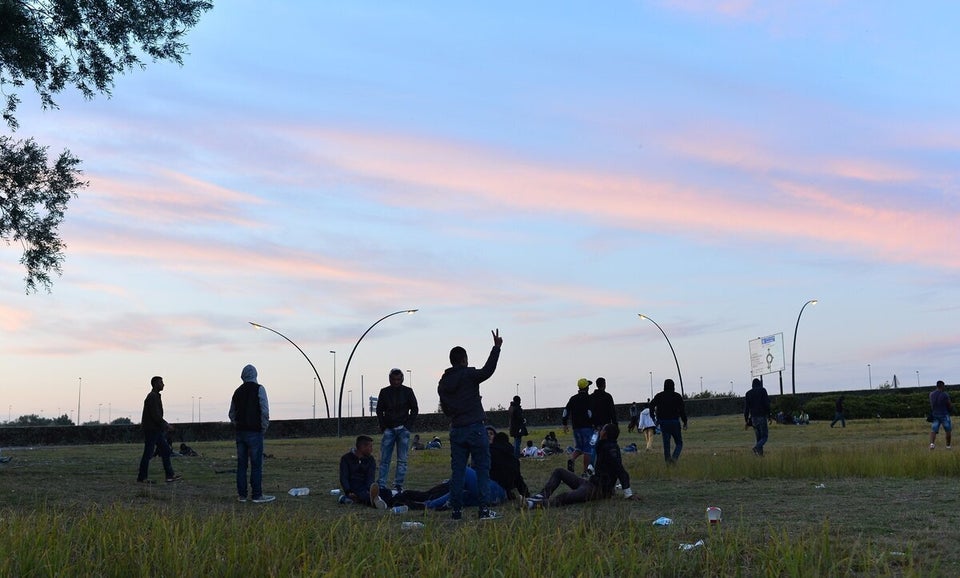 Migrants
Kent Police chief constable Alan Pughsley, who forwarded the data on to the parliamentary Home Affairs Select Committee, said: "They cannot ascertain whether these migrants leave to go elsewhere in France, or whether they enter the UK.
"Either way, their figures identify a transient migrant population."
Mr Pughsley was asked, after appearing before the committee last month, to provide written evidence on the number of migrants repeatedly attempting to get to Britain.
He said: "The exact figure is difficult to establish due to the migrants using fake identities or giving false details to Border staff.
"The figures provided by the police and partner agencies can only account for migrants that are actually found during relevant searches. The actual figure of migrants entering the country therefore may be a lot higher."
The disclosures come as the Government struggles to get a grip on the biggest crisis since the Tories' election victory.