A former Ukip candidate has cancelled a London exhibition of Mohammed cartoons after police reportedly warned her it could result in deaths.
Anne Marie Waters, who is the director of Sharia Watch UK, claims she cancelled the event after police told her it could lead to the "very real possibility that people could be hurt or killed – before, during, and after the event", Breitbart reported.
The event, due to take place next month, was being run by Sharia Watch along with satirical magazine Vive Charlie - which was set-up in the wake of the Charlie Hebdo shootings in Paris.
Dutch anti-Islam politician Greet Wilders was said to be scheduled to talk at the opening.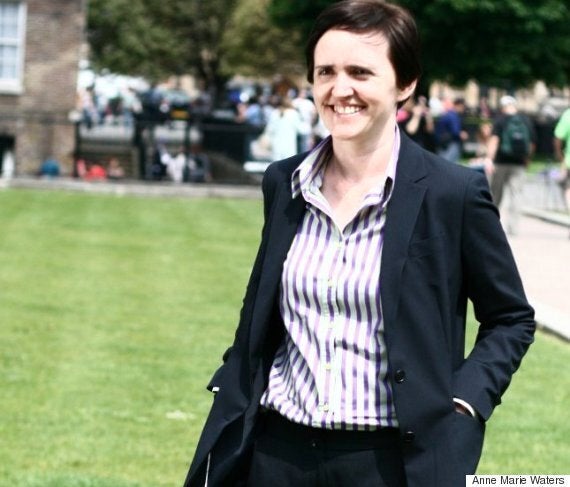 Sharia Watch UK Director Anne Marie Waters cancelled a Mohammed cartoon exhibition in London over fears people would be hurt or killed
Waters, who stood to be the MP for Lewisham East, South East London, reportedly approached over 200 galleries to host the exhibition but was said to have been turned down by almost all of them. One had agreed, but was said to have later changed its mind citing security and insurance concerns.
In May two gunmen were killed and a security guard was wounded after the attackers opened fire at a "Draw Muhammad" contest organised by a free speech group in Garland, Texas.
Three months earlier, in Copenhagen, a gunman opened fire at a cultural centre killing one man in what authorities called a terror attack against a free speech event featuring an artist who had caricatured the Prophet Muhammad.
Waters, who is yet to respond to a Huffington Post UK request for comment, announced the cancellation on Twitter on Wednesday saying the event was "too great a risk for too few people".
The news was met with disappointment from her supporters.
Waters told Breitbart that she was disappointed no gallery was willing to stand up for Mohammed cartoons. She went on to cite "pressure from counter terror police to cancel the event", which was contrary to her tweet two days later.
She said the chain of events leading to the cancellation had confirmed her suspicions that Britain had become a "frightened nation".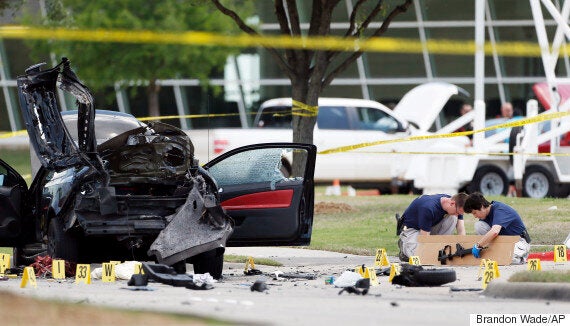 Investigators box up evidence at the scene of the Texas draw Muhammed cartoon contest shootings
"We need an international campaign comprising all who seek free speech protection, particularly from Islam. It needs to work hard and fast to reverse the tide. I will contact every organisation, politician, writer, and advocate for free speech that I can find, and I hope we can take the fight for free expression on to the world stage.
"The aim is a fear-free Mohammed cartoon contest. When we can have that, we will know we are winning".
A statement from police on the cancellation said: "Officers from the Metropolitan Police Service were approached by, and spoke to the organiser of an event which was to take place in London in September. Based on that discussion, the organiser made the decision not to hold the event.
"We do not discuss intelligence."
Waters is also reported as saying that while prepared for "threats, or even violence" while organising the exhibition it was easy to underestimate the "impact such things will have on the people around you".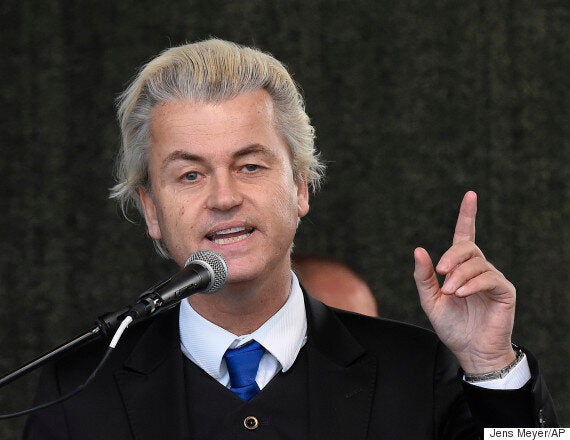 Dutch politician Geert Wilders was to speak at the London exhibition and aired cartoons of the Prophet Muhammad on Dutch TV in June
She said: "There's a very real possibility that people could be hurt or killed - before, during, and after the event.
"This, together with the fact that our venue had indicated it wanted to pull out citing security and insurance concerns, and given the fear that people were feeling generally, the only responsible thing to do was to pull back and try to learn some lessons."
In June Dutch politician Geert Wilders aired cartoons of the Prophet Muhammad on national television in what critics condemned as his latest provocation against Islam.
"The Islam, the terrorists, don't want us to show these cartoons. But terror and violence may never defeat freedom of speech,", Wilders said. "We must precisely do what the terrorists prevent us to do," the Dutch Party for Freedom leader said.