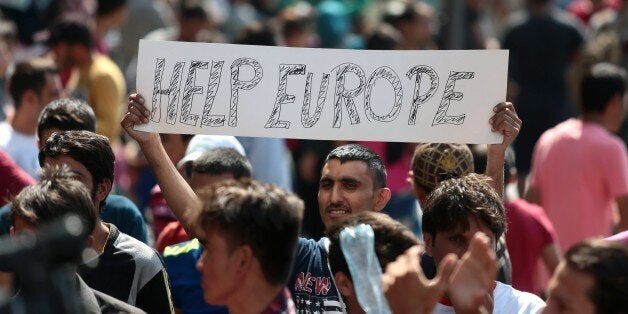 Social media users are bemoaning media coverage of today's Eurostar delays, comparing the "ordeal" suffered by holiday-makers travelling between Britain and France to the experiences of thousands of refugees also stranded in train stations across Europe.
People ridiculed commentary on the cross-Channel rail link delays, one pointing out that while an understandably peeved passenger claimed they were "dying" on a 16-hour delayed service with no food or information and only limited water supplied, refugees were themselves dying in attempts to flee war-torn states.
Six Eurostar trains were delayed, with two cancelled completely, after several migrants were discovered on the roof of a carriage on Tuesday night.
Business workers hoping to reach Britain, as well as families travelling home from their summer holidays, were upset at what they described as "stupid" low levels of communication to passengers stuck with no information from rail executives.
But many people were angry at how the incident was reported, lambasting what they criticised as little thought paid by journalists and editors to the plight of migrants also stuck elsewhere in Europe on station platforms.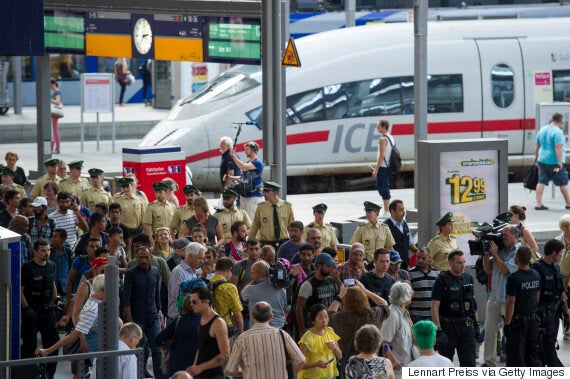 Above, migrants turned away from trains;
below, thousands left stranded in Hungary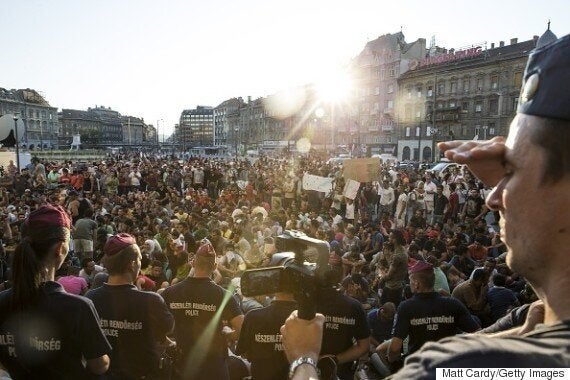 Another rounded on a passenger who complained on Radio 4's World At One programme that they were left "dying" on a long-delayed Eurostar train, reminding the afflicted rider that some refugees were literally dying when struck by trains, running through the Channel Tunnel in a last-ditch bid to enter Britain.
One decried the Evening Standard's Wednesday afternoon front page, which described the previous day's Channel Tunnel incident as an "ordeal", commenting: "Ordeal? A 13-hour delay? Maybe reporters should consider living in a warzone & reassess an 'ordeal'."
Citing the heartbreaking images that surfaced online later that day of a drowned Syrian toddler washed up on a beach in Turkey, a final user tweeted: "People on Twitter are posting pictures of a drowned child and one of the BBC's top stories is ''Horrendous' journey for Eurostar passengers'."
The backlash comes as Europe tries to respond to the growing crisis gripping the continent. Labour leadership hopeful Yvette Cooper this week called for Britain to open its doors to more refugees from Syria, arguing it should be possible to take some 10,000 people seeking asylum.
The shadow home secretary said that failing to offer sanctuary to people fleeing the "new totalitarianism" of the Islamic State group was "immoral" and "cowardly", and urged the Government to exclude refugees from its target to reduce net migration below 100,000 a year.
She called on the Government to summon a national conference to determine how many places can be offered to refugees from Syria and the Mediterranean.