'X Factor' favourite Anton Stephans has revealed an eight-year addiction to ecstasy.
MORE 'X FACTOR':
The 45-year-old singer has admitted he was hooked on the class A drug during his 20s and 30s, claiming it robbed him of "everything" he loved.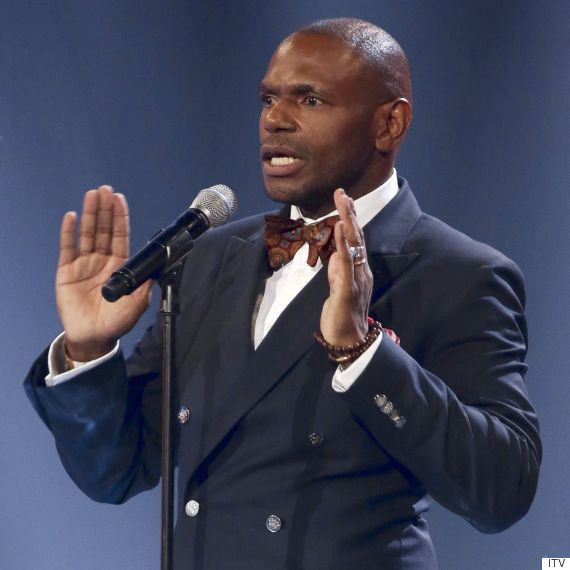 Anton Stephans
Speaking to The Sun, Anton said he began taking ecstasy after being "seduced" by friends he partied with.
"I was pushing the self-destruct button," he explained. "I was hurting and when you are young it's easy to be seduced. But I didn't know then that drugs are a lie.
"Have I smoked marijuana? Yes. Have I popped pills? Yes, I have. There's very little I haven't done, and I have to own up to doing those things.
"But do I do them now? Absolutely not."
He now teaches children about the dangers of drugs so that they can learn from his errors.
"Taking drugs won't make anyone any happier," he said. "I've made mistakes, but since then I've tried to live my life in the way that I've been taught to."
Anton was seen making it through to the Judges Houses stage of 'The X Factor' on Sunday (18 October) night, making an impassioned plea to mentor Simon Cowell during the Six Chair Challenge.
He previously opened up about his battle with a rare form of cancer, revealing doctors gave him six weeks to live during his six-year illness.
"I had tumours on my pituitary glands and my adrenal glands," he said during an appearance on 'Good Morning Britain'.
"At one stage I was given six weeks to live. Thankfully they didn't tell me that at the time."
He continued: "I pretty much thought that if I get through this I'm going to do all the things that I've been frightened of doing.
"You kind of know with your body and I decided 'I'm going to beat this and do 'The X Factor'."
'The X Factor' continues on Saturday (24 October) at 8pm on ITV.
LIKE US ON FACEBOOK | FOLLOW US ON TWITTER