Jeremy Corbyn has indicated he will not allow Labour MPs to defy him and vote in favour of expanding Britain's military strikes against Isis from Iraq into Syria should David Cameron put it to a vote in the Commons.
In the wake of Friday's Paris terrorist attacks, France launched bombing raids against Isis it its Syrian stronghold of Raqqa.
Cameron has said he would like the RAF join the United States and French in striking Isis in Syria but he needs to win a vote in parliament first - something he is yet to be convinced is possible.
Corbyn has been opposed to a wider military campaign and said this morning the French strikes would "probably not" make a difference.
However several Labour MPs would vote with the government if the prime minister asked. In order to do so without formally defying Corbyn, the Labour leader would need to designate it a free vote.
He told Sky News this afternoon he was unlikely to grant his MPs that freedom. "I don't think a free vote is something we are offering," he told the broadcaster's Kay Burley.
WHAT WE KNOW SO FAR:

129 dead in co-ordinated shootings and bombings
Seven attackers killed with eight suspect on the run
France bombs Islamic State capital after terror group claims responsibility
Major police operation in Brussels in pursuit of further suspects
Brother of suicide attacker released without charge
The Labour leader claimed the events "got hardly any publicity" and the media should "report things that happen outside of Europe as well as inside".
On Thursday evening, over 40 people died in Beirut in an IS terror attack a day before the Paris strikes. The extremists are also believed to have been responsible for the October suicide bombings in Ankara, Turkey, which killed over 100 people.
Today, Cameron revealed British intelligence agencies have prevented seven terrorist attacks on Britain in the last six months. Downing Street said one of the attacks that had been prevented was stopped in the last two months.
The prime minister told the BBC: "This is the struggle of our generation. This disease of Islamist extremist violence, this perversion of the religion of Islam that is being carried out by this minority, is a challenge we will have to face with everything we've got."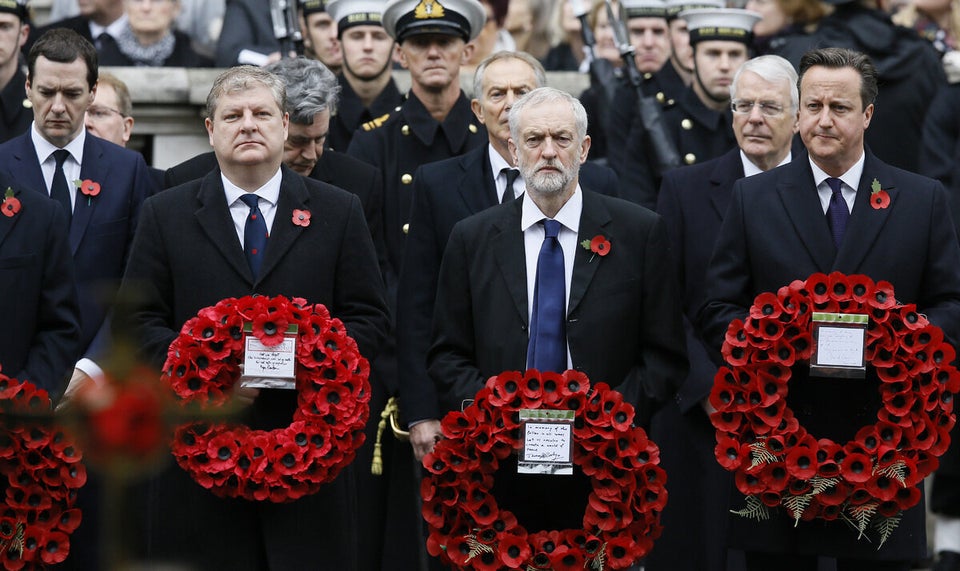 Jeremy Corbyn Labour Leadership