David Cameron is facing scorn from yet another of his close family members, as it was revealed the Prime Minister's aunt will today be joining hundreds of activists to protest Conservative cuts.
Clare Currie is poised to demonstrate against austerity plans to close children's services in Oxfordshire, where Cameron has his Witney seat.
The 78-year-old was snapped on Saturday marching under an 'Oxford Labour Party' banner and brandishing an "No ifs, no buts, no cuts" sign at a demonstration supported by several trade unions, including the NUT, Unison and Unite.
Clare Currie protesting Tory cuts to children's services
She is due to march again in a second protest taking place today as local councillors vote on whether to adopt cuts of £69 million that would drastically reduce funding for the arts, homeless support and elderly day services.
"It's about time Cameron started to listen. Every day it seems another person is losing faith in the Tory 'cut first, think later' approach."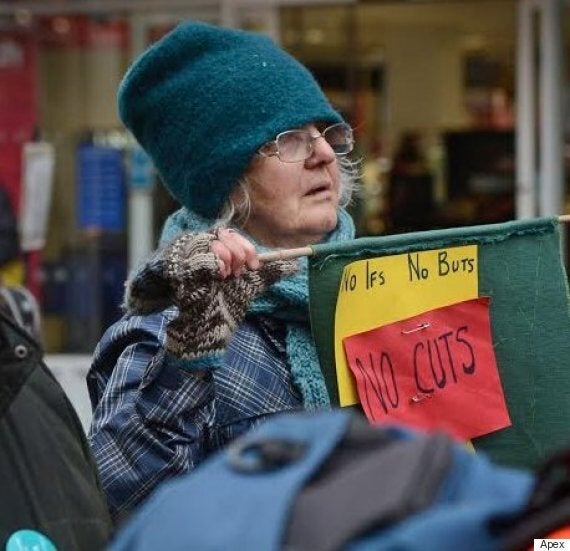 Currie calling for children's services to remain open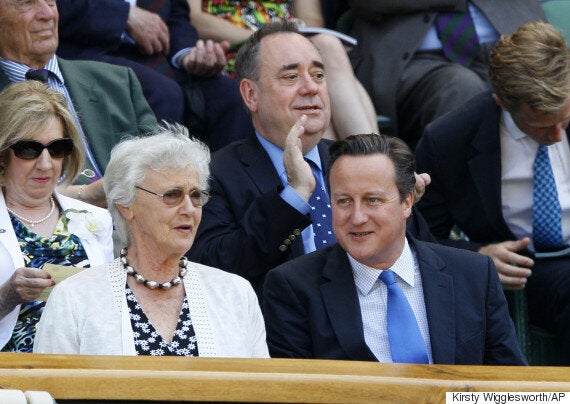 David Cameron with his mother, Mary, at Wimbledon in 2013
Mary Cameron, 81, added her name to the thousands calling on Conservative councillors to re-think their planned cuts.
Prompting THIS punchy sign to appear at today's protest.
Cameron said he was "disappointed" at Oxfordshire County Council's budget decision, before opining that there had only been "a slight fall in government grants in cash terms".
Related