Farron said: "British values should be projected across the world for good: Being outward looking, decent and tolerant."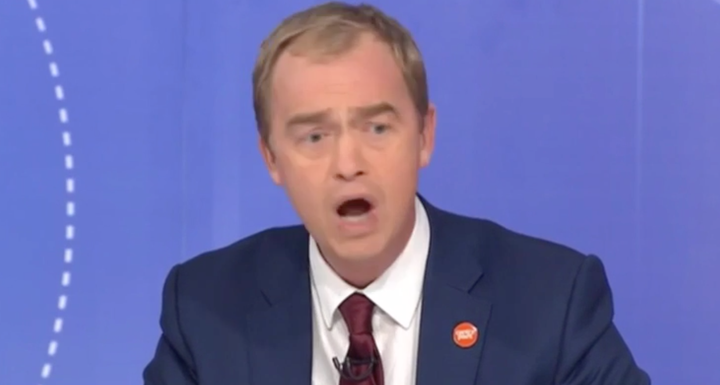 He added: "However you voted on 23 June, Nigel Farage does not speak for that kind of Britain, he doesn't speak for the Britain I know."
Highlighting his working class background Farron said: "I know lots of people who voted to leave the European Union and they are almost all of them outward looking decent, tolerant people who just happened to disagree with me on the 23rd of June.
"Nigel Farage, the man who stoked racism and division in our country, does not speak for those people."
Over jeers from some members of the audience, Farron added: "He might speak for you, but he does not speak for the overwhelming majority of the British people whether they voted leave or remain."
Number 10 has said there is no vacancy at the Washington embassy and that Farage is not needed.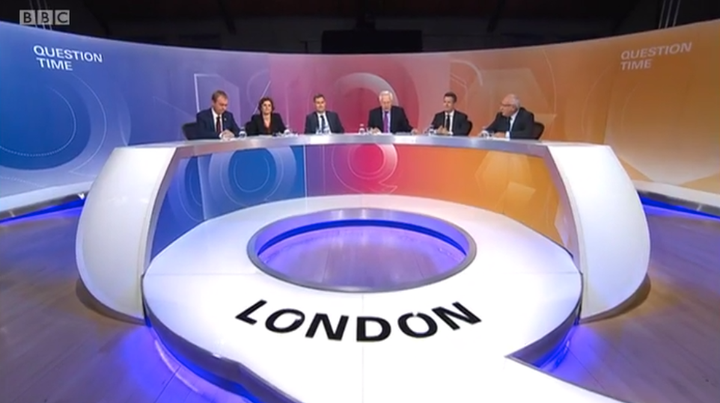 Thursday's Question Time came from south London.
Presenter David Dimbleby was joined by Conservative chief secretary to the Treasury David Gauke and Labour's former shadow chancellor Chris Leslie.
Alongside leader of the Liberal Democrats Tim Farron, businessman and chief executive of the Timpson chain of shoe repair shops John Timpson, and professor of economics at the University of Sussex Mariana Mazzucato.