Ukip leader Nigel Farage led the Leave vessels, which included fishing boats and a few leisure boats.
The Brexiteers were soon trailed by a group of Remain supporters led by former pop star Bob Geldof.
Yes, this is 100% true.
Once again, we feel the need to point out that this is very real and actually happened.
In 2016.
About a real political issue.
Involving actual politicians.
Of course, someone added the Benny Hill music to their little game of cat and mouse:
Meanwhile, on the continent...
During all this, a lot of people across the country were wondering how we ended up here.
While some were just hoping Farage would be dropped to a watery grave...
And others had to crack jokes, presumably to stop from crying.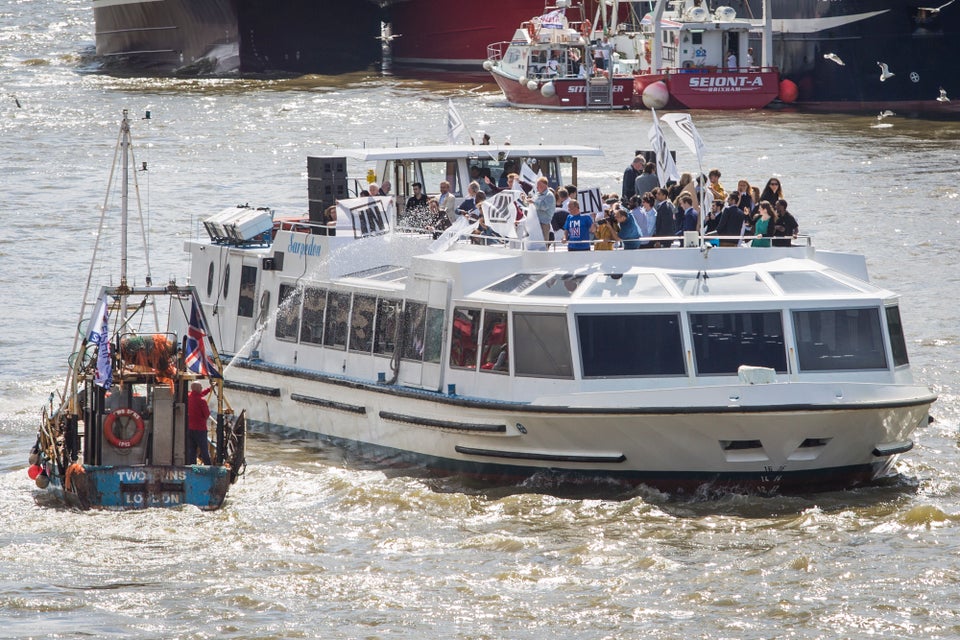 River Thames taken over by EU Brexit debate