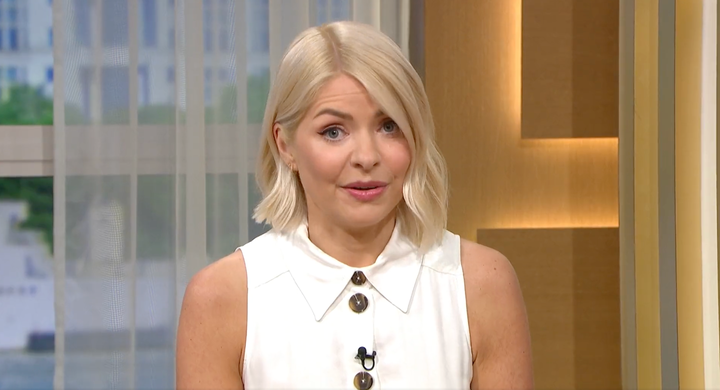 As the scandal played out across countless headlines, Holly took a break from This Morning and enjoyed the half-term with her family in Portugal.
Here's how Holly's first week back at This Morning played out:
Monday: Holly returns to This Morning, and the show's editor talks aubergines
Approached by Sky News about the claims, Martin replied: "I'll tell you what's toxic, and I've always found it toxic. Aubergine. Do you like aubergine?"
Hours later, Holly returned to This Morning at the beginning of the week and began Monday's show by addressing the elephant in the room head-on.
Sitting beside Josie for her first appearance on screen for the first time since Phil's exit, she told viewers: "Right, deep breath. Firstly, are you OK? I hope so.
"It feels very strange indeed sitting here without Phil. And I imagine that you might have been feeling a lot like I have – shaken, troubled, let down, worried for the wellbeing of people on all sides of what's been going on, and full of questions."
Holly continued: "You, me and all of us at This Morning gave our love and support to someone who was not telling the truth, who acted in a way that they themselves felt that they had to resign from ITV, and step down from a career that they loved. That is a lot to process.
"And it's equally hard to see the toll that it's taken on their own mental health. I think what unites us all now is a desire to heal, for the health and wellbeing of everyone."
Concluding her statement, Holly gave a specific shout-out to This Morning colleagues Josie, Alison Hammond, Dermot O'Leary and Craig Doyle, as she said: "I hope that as we start this new chapter and get back to a place of warmth and magic that this show holds for all of us, we can find strength in each other.
"And from my heart, can I just say thank you for all of your kind messages and thank you for being here this morning [...] every single person that works on this show will continue to work hard every single day to bring you that, this show that we love."
Tuesday: Holly's speech continues to get everyone talking
Comedian David Baddiel got in on the action, posting on Twitter: "Firstly, are you ok? Going to start every day with that from now on."
Beginning a short video about her outfit that day – which happened to look somewhat similar to Holly's ensemble on her first day back in the This Morning studio – Amanda told her fans: "Hello, it is Tuesday. Are you okay?"
However, a representative for the former Cutting It star insisted that the upload was not a dig at Holly, stating: "Amanda has always made it clear in the past she has no issues with Holly. Today's video has been taken completely out of context."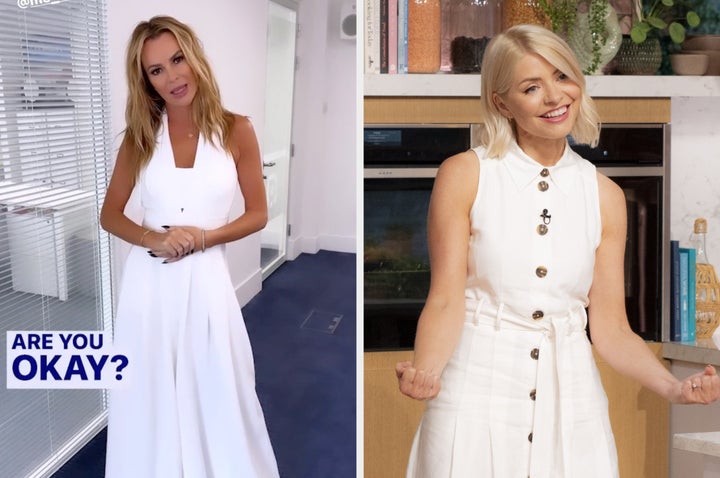 Wednesday: Craig Doyle makes a big impression on This Morning viewers, as more celebs weigh in
The Irish broadcaster proved to be a big hit with viewers, with many expressing a keen interest to see him more regularly.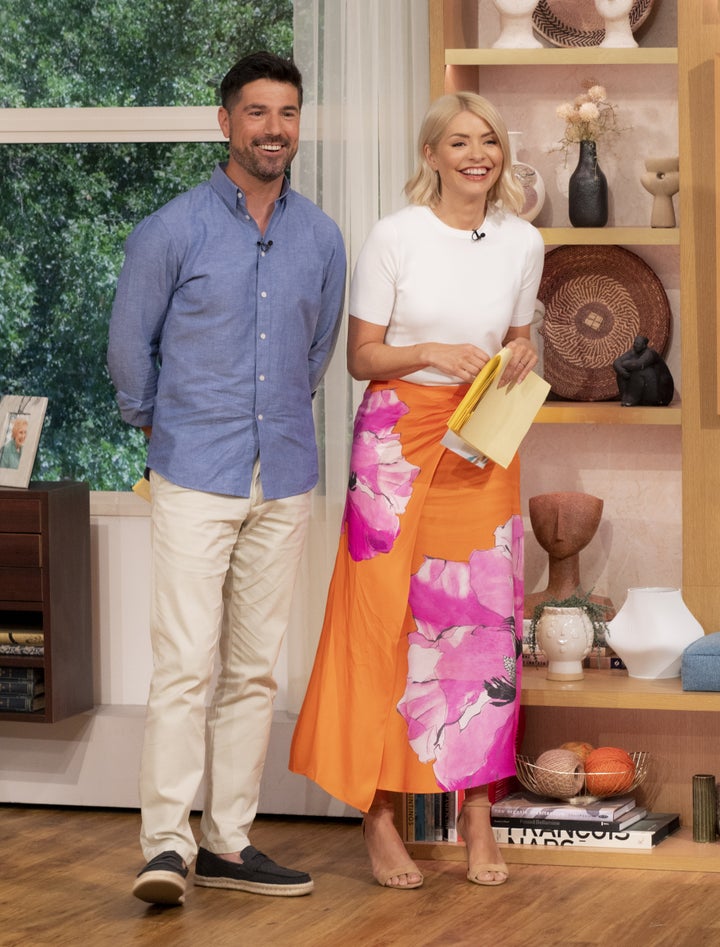 Before the day was out, Josie also paid tribute to Holly and her "infectious energy" in a post shared on Instagram.
Uploading a selfie of herself and Holly on the This Morning set, she penned: "Thank you to this legend and her infectious energy!!! Holly, you are such a fabulous broadcaster… loved our last two days together."
Meanwhile, over on Channel 5, former MP Ann Widdecombe was still tearing into Holly's statement from earlier in the week on Jeremy Vine's topical panel show.
In a clip that's now been viewed almost a quarter of a million times, Widdecombe read out the speech in full, before going on to slate its "awful" grammar.
Thursday: Amanda rubbishes reports of a 'toxic feud' with Holly, while This Morning viewers have a suggestion for Phillip Schofield's replacement
Having already denied making fun of Holly once, Amanda was forced to address reports that she is embroiled in a "toxic feud" with the Dancing On Ice host on Thursday morning.
The presenter shared a statement on her Instagram page on Thursday to set the record straight about her relationship with the This Morning host, after The Sun suggested the pair were at the centre of a bitter rivalry.
Blasting the allegations, Amanda wrote that the tabloid's report was "completely made up, full of contradictions and just utter rubbish".
"Sadly strong and intelligent women have for far too long been pitted against one [another] when we should all be celebrated in our own [right]," she said.
Elsewhere, Craig returned to This Morning and took up hosting duties alongside Holly much to the delight of fans.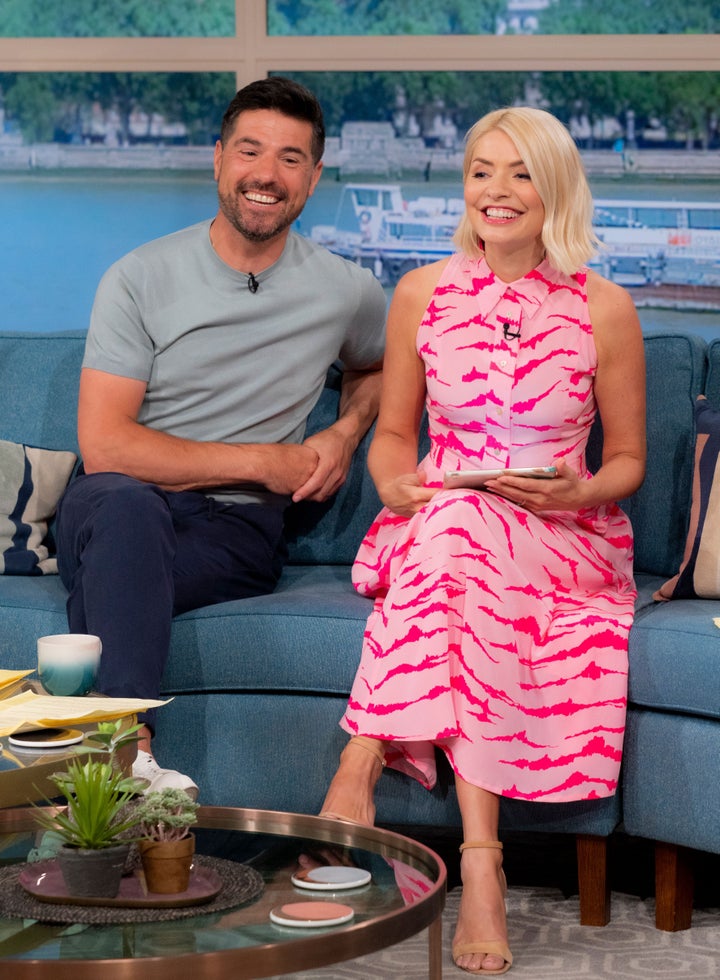 Friday: Holly Willoughby takes her usual day off, and things go off without incident for Alison Hammond and Dermot O'Leary
It was business as usual on Friday's edition of This Morning, with Alison Hammond and Dermot O'Leary taking the presenting reins in their usual slot.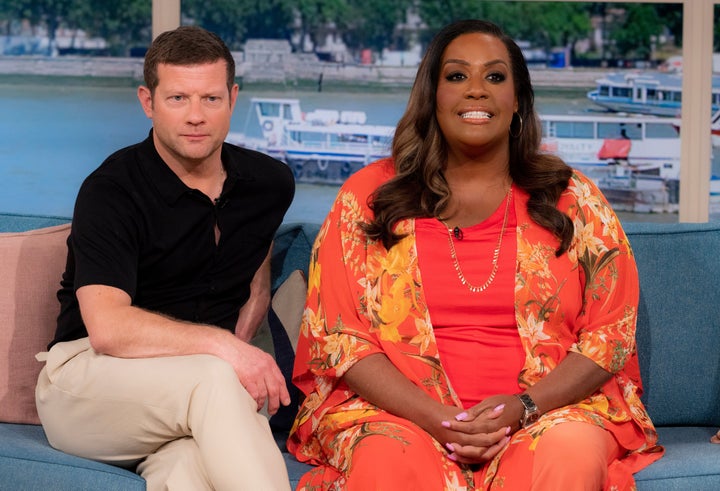 Holly only hosts the show Monday to Thursday, so it's safe to assume she'll be enjoying a long weekend with her feet up, before returning for another week on Monday 12 June.
This Morning airs every weekday from 10am on ITV.