O'Brien quit as a presenter of the BBC's Newsnight last year rather than temper his views on Brexit and Donald Trump while also working on radio station LBC.
The pro-Remain host highlighted how Neil's strong pro-Leave sympathies are evident through his chairmanship of the "right wing" The Spectator, but he is still deemed to be impartial.
O'Brien said he has concluded that impartiality has been replaced by media organisations offering false equivalencies of opposing views.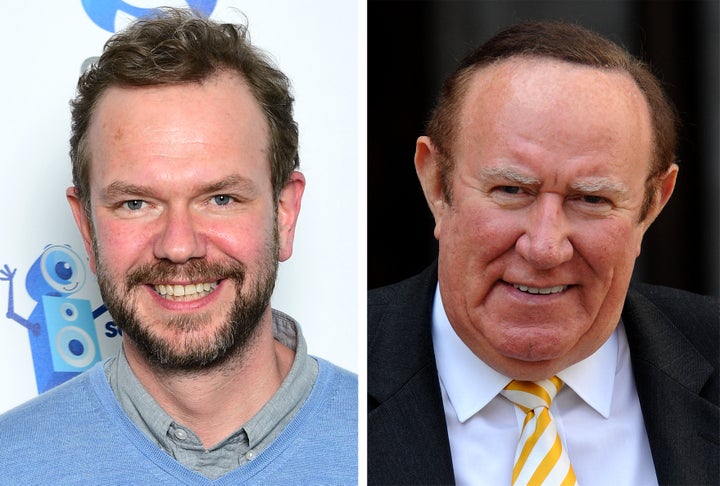 Speaking to Radio Times magazine he said: "I never got any meaningful complaints about the work I did (at the BBC).
"But BBC impartiality, oddly, means that you can be chairman of the company that publishes the Spectator magazine, which is rabidly pro-Brexit and right wing, but you can't tweet about what a wazzock Boris Johnson is if you're me and you're presenting Newsnight.
"We've replaced impartiality with false equivalence, and we need to remember what the difference is.
"I'd trace it through the MMR vaccines, climate change. An obscure blogger can be given the same respect as science. I think that's been disastrous."
O'Brien's views have shifted dramatically since June when he tweeted in praise of Neil's ability to remain impartial despite his views.
He wrote: "Nobody is politically impartial. It's an intellectually impossible position. It is, however, easy to be politically impartial if a job requires it.
"As [Andrew Neil] proves daily, you can hold very strong political views without allowing them to influence your broadcasting in any way."
Then, just a few months later, he tweeted: "If [Andrew Neil], who publishes Nazi apologists, racists, climate change deniers, homophobes, misogynists & disaster capitalists in the Spectator, is considered impartial enough to present BBC political programmes, it's unsurprising that his pocket fascists frequently appear on them."
The full interview is available in the Radio Times magazine out today.
A previous version of this article referred to Andrew Neil's "editorship" of The Spectator. Neil is actually the publication's Chairman.