Rishi Sunak insisted to journalists travelling with him to Japan this week that he remains "confident" he will still be prime minister after the next general election.
If he truly believes that, he is in the minority of his party - and the country - who still think a Tory victory is on the cards when the country goes to the polls next year.
Sunak is currently attending the G7 summit, trying his best to project the image of a global statesman leading a confident and united nation.
Back home, however, his party is demonstrating to voters that after 13 years in power, it is more interested in fighting internal battles and preparing for life in opposition.
This week's three-day National Conservatism conference attracted the sort of headlines which will give Tory election strategists sleepless nights for weeks to come.
Backbench MP Miriam Cates - a rising star on the Tory right - thrilled those in attendance by declaring that "cultural Marxism" in schools is "destroying children's souls".
With Sunak swithering, Braverman said the solution was to train British workers to do the jobs currently being done by foreigners.
"We need to get overall immigration numbers down," she said. "And we mustn't forget how to do things for ourselves.
"There is no good reason why we can't train up enough HGV drivers, butchers or fruit pickers."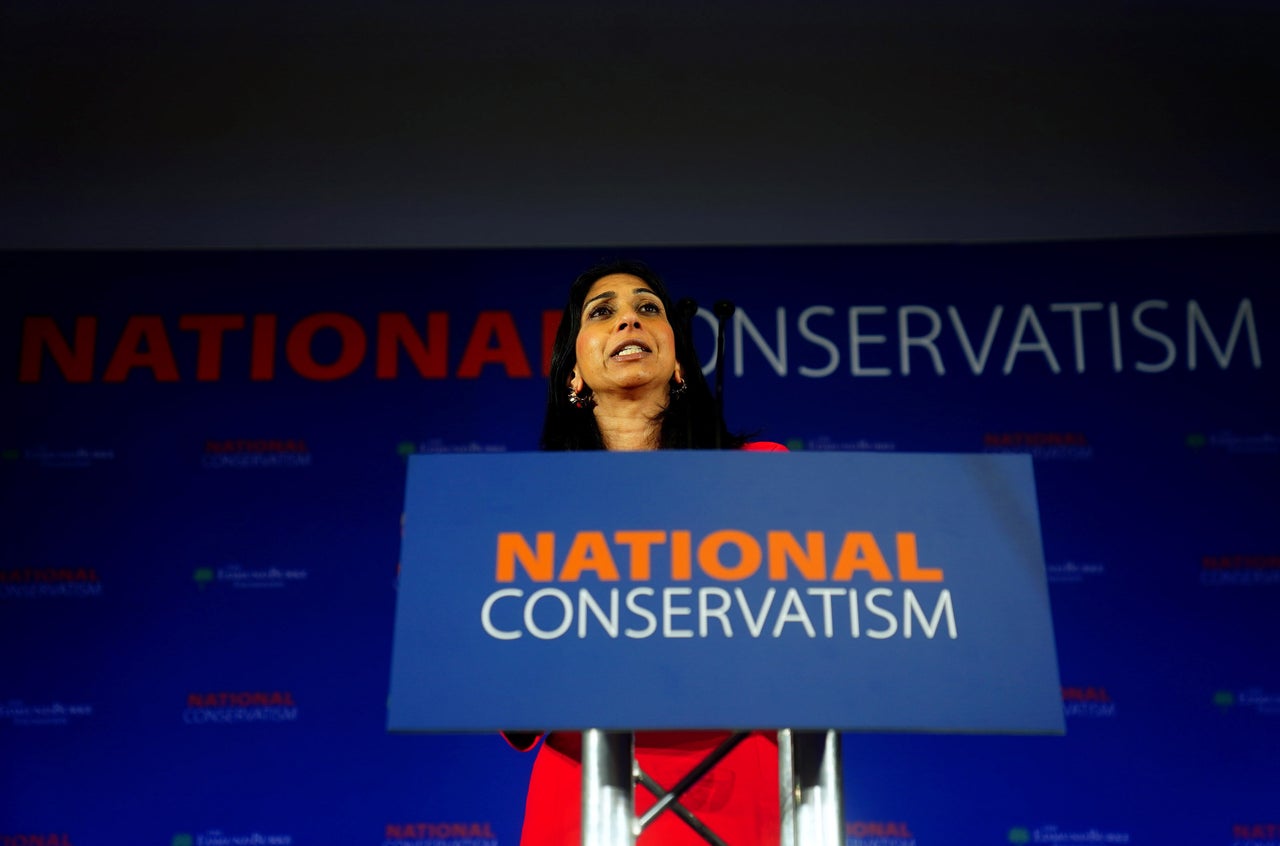 As if all that wasn't bad enough for the PM, Downing Street was also forced to distance itself from Tory MP Danny Kruger's claim that a mother and father was "the only possible basis for a safe and successful society".
While it has been possible to dismiss previous National Conservatism conferences as fringe events aimed at the extreme right of the political spectrum, the presence of Braverman - as well as her fellow cabinet minister Michael Gove - gave this year's gathering the stamp of authority.
A Tory source told HuffPost UK: "They need sacking. Gove doesn't need to lower himself to this. It's just a weird decision. And Kruger needs locking up."
One gloomy senior Conservative adviser said: "I feel like I'm in the wrong party."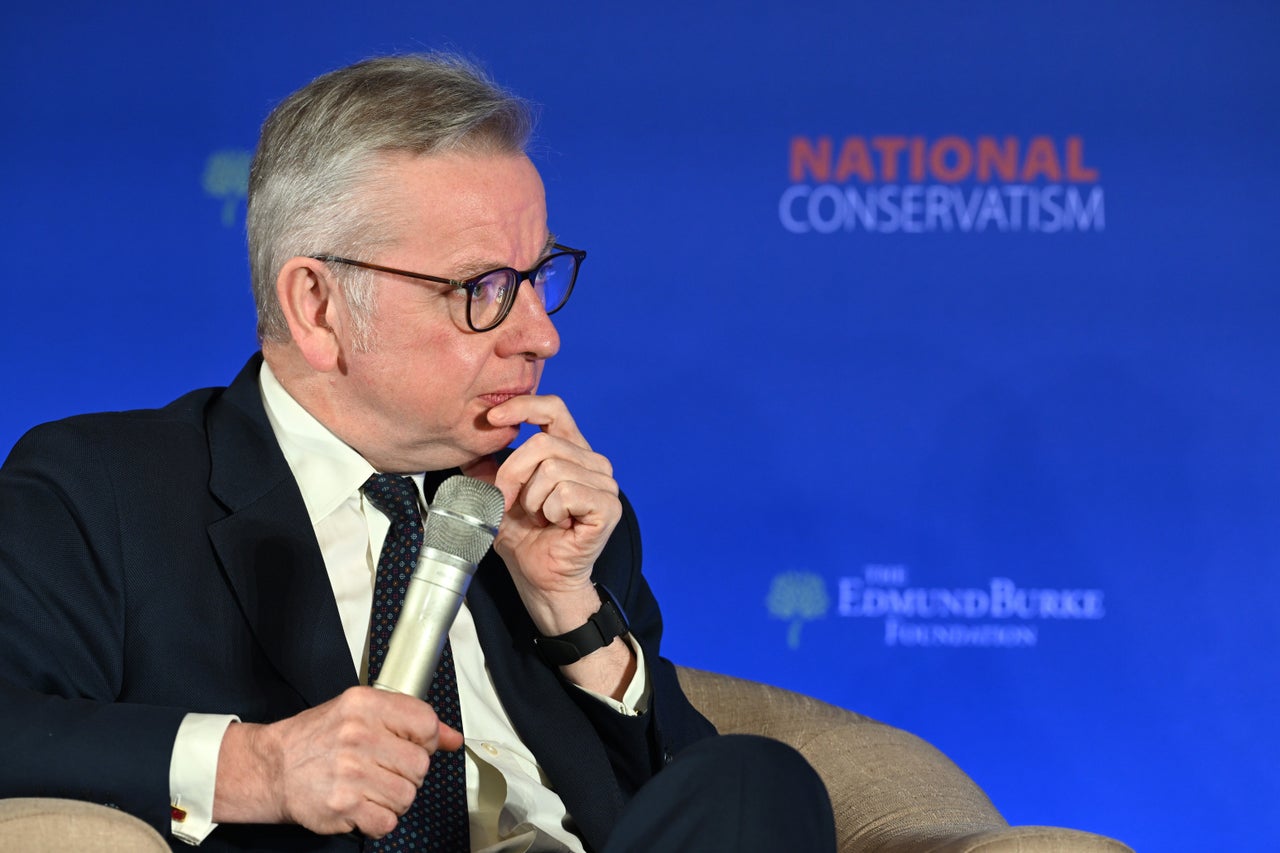 Sunak's troubles did not end there, however, with several other well-known Tories taking to the airwaves to make some frankly bizarre comments.
During a discussion on the cost of living crisis, Anne Widdecombe, a throwback to the John Major years, told the BBC's Politics Live programme that families should no longer expect to be able to afford a cheese sandwich.
One shadow cabinet member observed: "The latest election-winning slogan from the amazing Sunak PR machine seems to be 'let them pick fruit and swim in shit'."
Perhaps the most damaging intervention, from a Tory point of view, came with the re-emergence of Kwasi Kwarteng, who, along with Liz Truss, was the architect of last year's disastrous mini-budget.
Truss, meanwhile, used a speech in Taiwan to attack Sunak for U-turning on his previous position that China is a "threat" to the west.
As if to prove her point, Downing Street later confirmed that the PM has also scrapped his pledge from last year to close all of the UK-based Confucius Centres, which promote and teach Chinese culture.
All of this Tory discord perhaps explains why, after a period in which the gap between Labour and the Conservatives appeared to be narrowing, recent polls suggest it is widening again.
Unless the Tories quickly get their act together, the PM will be given plenty more opportunities to find out.