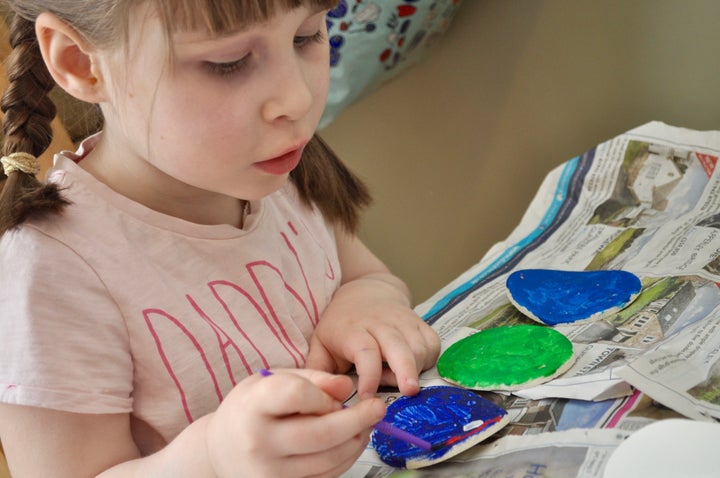 Kids of all ages can get involved when making salt dough, even toddlers. It's just a case of mixing ingredients, rolling out the dough and choosing your shapes and decorations.
Jo Murricane, 38, from Leeds, often crafts with her six-year-old daughter Emilia. "Using salt dough with kids is brilliant because it's made out of ingredients that you probably have in your house right now (salt, flour and water)," she tells HuffPost UK. "You can get started straight away, and kids love seeing new things being made out of everyday stuff."
You will need:

1 cup plain flour

1 cup salt

(up to) 1 cup of water

Acrylic paint

Ribbon
What to do:
Mum Anna Ranson previously explained the process she went through with her toddler to make salt dough decorations.
1. Mix together the dry ingredients then pour in the water, bit by bit until it mixes together to form a dough-like consistency. If it's too sticky add some more flour. It should be workable and just dry enough that none should come off on your fingers.
2. Roll out the dough on a floured surface and choose some cookie cutters to cut some shapes from it. [Side note: You can use egg and bunny cookie or try doing eggs freehand].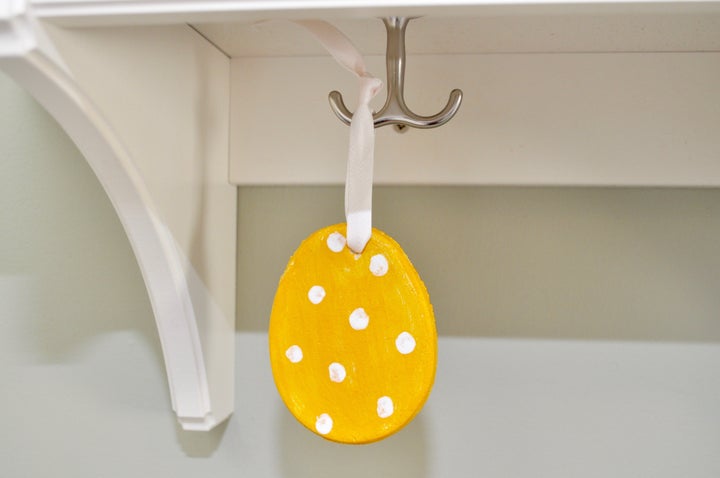 3. Stick a straw near the top of each shape so that a ribbon can later be threaded through the hole.
4. Lie the shapes on a baking sheet and cook at 100 degrees celsius (1/2 gas mark) for two to three hours, turning halfway through if the shapes are thick.
5. When dry, the shapes can be painted and decorated using ordinary paints or metallic acrylics. Use a little PVA glue when the paint has dried to add glitter, sequins, beads and other embellishment. Thread with thin ribbon and hang.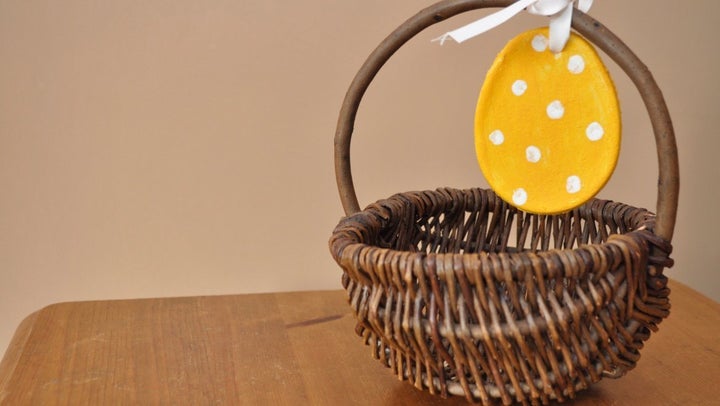 The steps to make the egg decorations are pretty simple, but Murricane suggested a few extra tips for that perfect finish: "You can cook and dry your dough in the microwave instead of the oven if you want to save time. The finish isn't as good, but the kids don't tend to care about that, they just want to get on with it! If you want a more professional finish, you can glaze your creations with varnish after you've decorated them."
Happy crafting! If you want to share your creations, drop us an email on ukparents@huffpost.com - we'd love to see.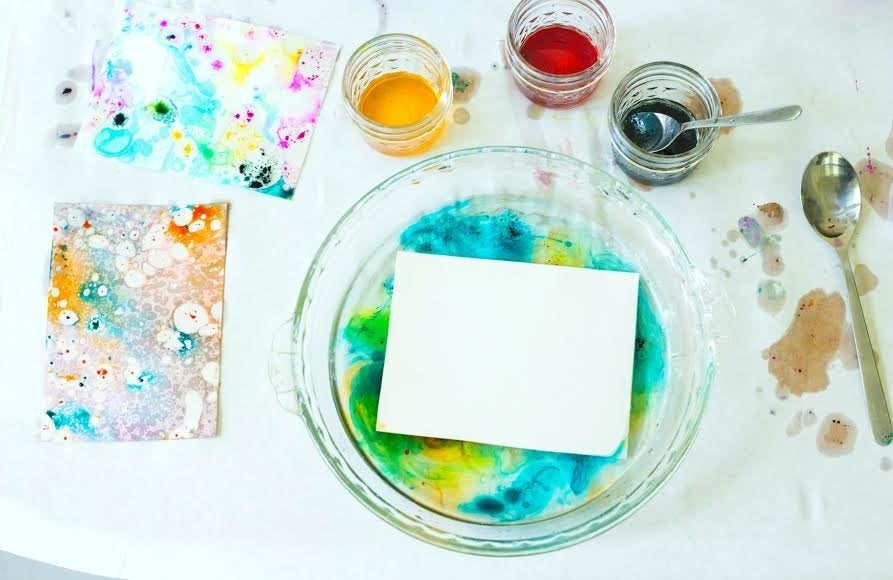 5 Easy Paper Craft Projects To Make With The Kids