Angelina Jolie's right leg became an unlikely comedy figure at last year's Oscars, when she made every effort to stick it out of her high-split dress.
And at Sunday night's Golden Globes, Eva Longoria decided to see if she could go one better as she took to the red carpet outside the Beverly Hilton Hotel, where the 70th annual ceremony was held.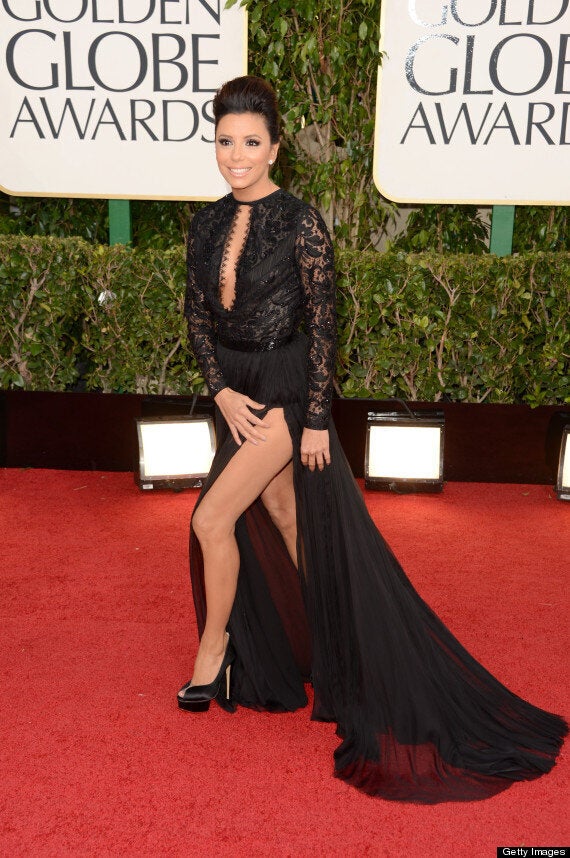 Eva Longoria did 'an Angelina' at the Golden Globes
Seemingly doing her best Ange impression, the star flashed her impressive pins in her floor-length sheer gown.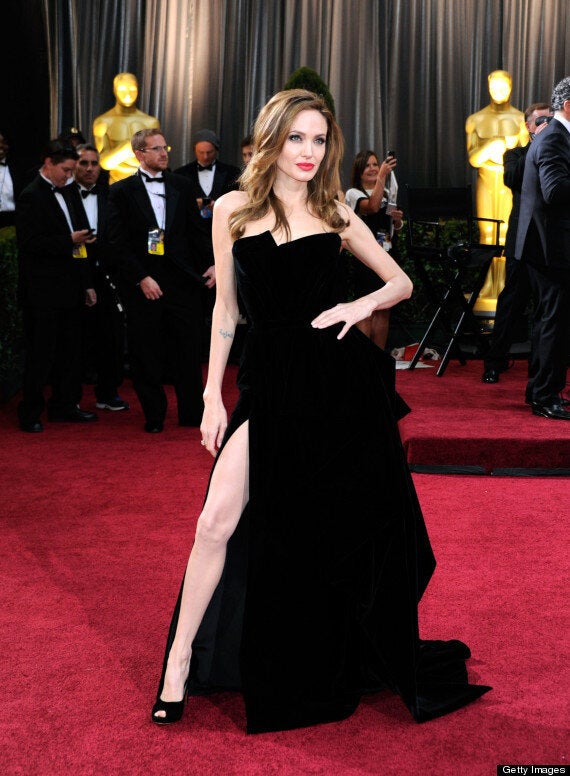 Angelina Jollie at last year's Oscars
But Eva's leg wasn't the only flesh she was flashing.
Not content with having the highest leg split on the red carpet, the former 'Desperate Housewives' star showed off her cleavage and most of her back with her dress' daring cut-out sections.
She topped off her look with her hair in a quiff and dark, seductive make-up.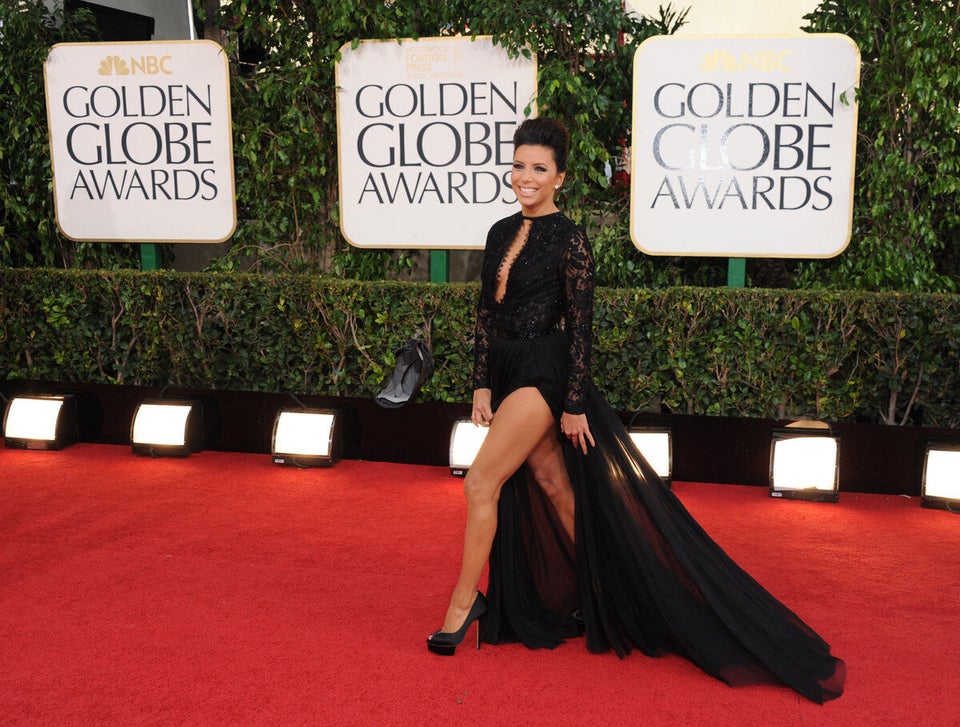 Eva Longoria's Left Leg