Adele made a triumphant return to public life last night as she stepped out on the red carpet of the Golden Globes.
But all eyes were back on her as she wowed the crowds outside the Beverly Hilton Hotel in a black number (quelle surprise).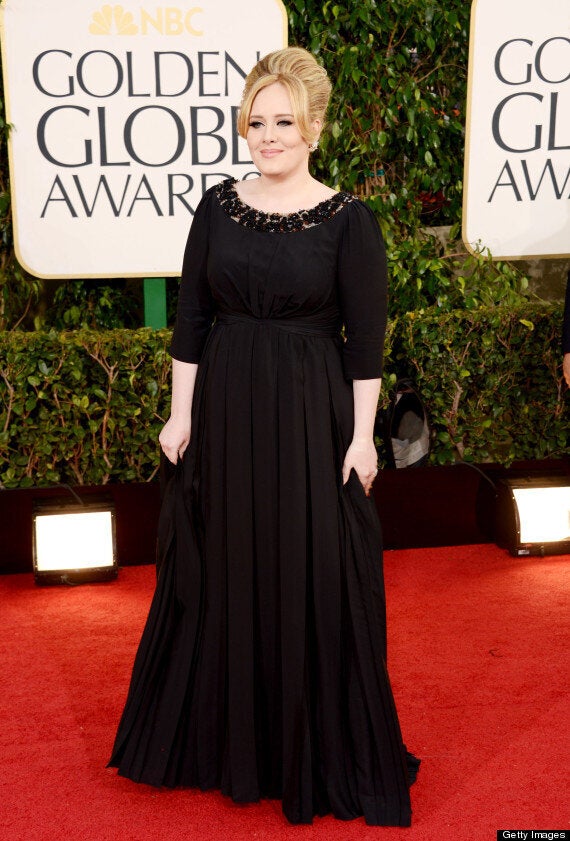 Adele made her first public appearance since her son's birth last year
The star looked stunning as she covered her post-baby body in a full length gown with jewelled detailing, topping off her look with her hair styled in a beehive and simple make-up.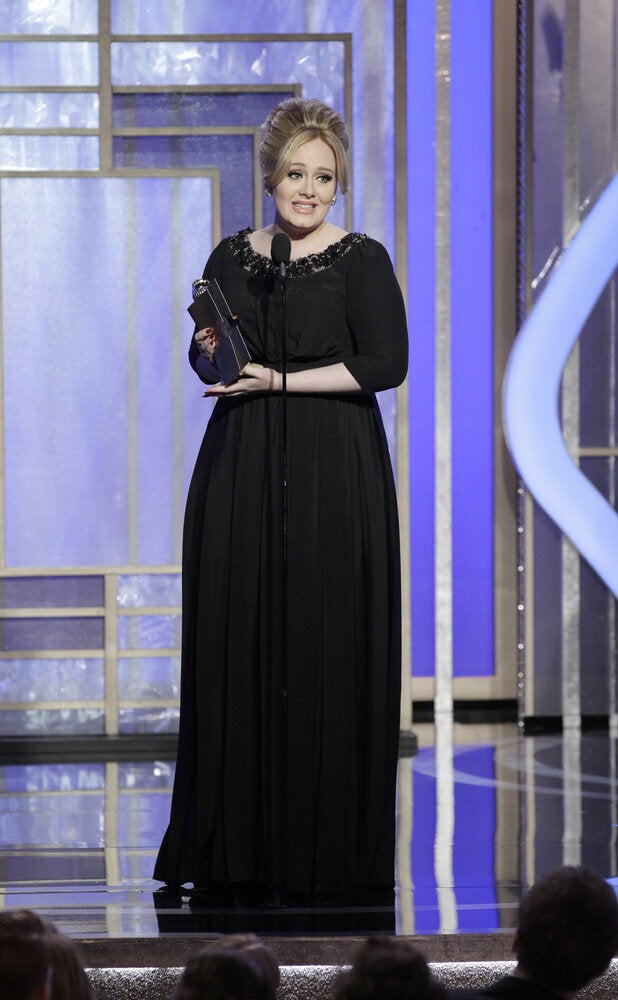 Adele At The Golden Globes
There was award success for Adele was bagged the Golden Globe in the Best Original Song category for her Bond theme 'Skyfall'.
Upon accepting her award, she thanked her boyfriend Simon Konecki and paid tribute to her 'lovely son'.
"Honestly I've come here for a night out!" she joked. "I was not expecting this... thank you so much for letting me be a part of your world for a night. I've been p**sing myself laughing.
"This is for my boyfriend who convinced me to do it and for my lovely son."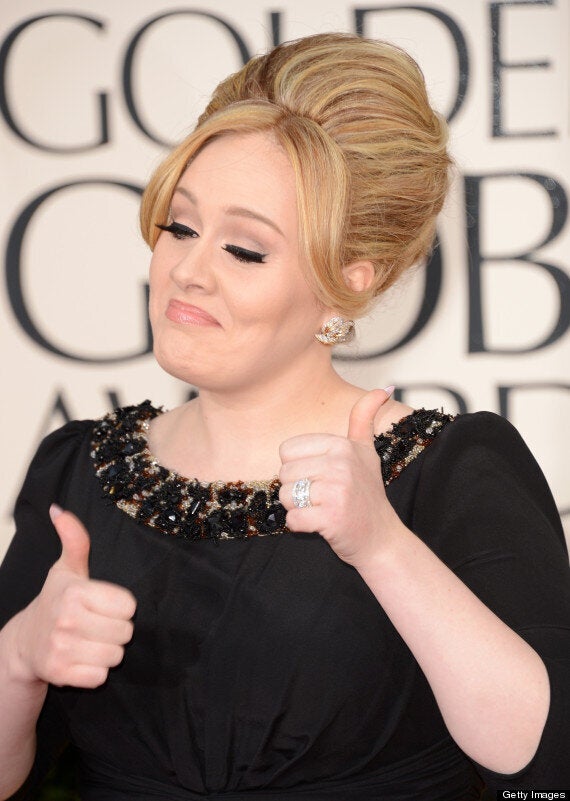 Thumbs up: Adele took home the award for Best Original Song
However, in line with the secrecy she has surrounded herself in of late, she kept his face covered with a blanket.
Adele took to Twitter after the news was announced, tweeting: "Oh my god I feel like Meryl Streep!! Thank you x."