Actress Jodie Foster used her acceptance speech at the Golden Globe Awards on Sunday to seemingly confirm long-running speculation she is a lesbian.
The 'Panic Room' star was honoured with the prestigious Cecil B. DeMille award at the 70th annual prizegiving in Los Angeles, and as she stepped up to the podium to collect the lifetime achievement prize, she moved members of the star-studded crowd to tears as she addressed her sexual orientation in public for the first time.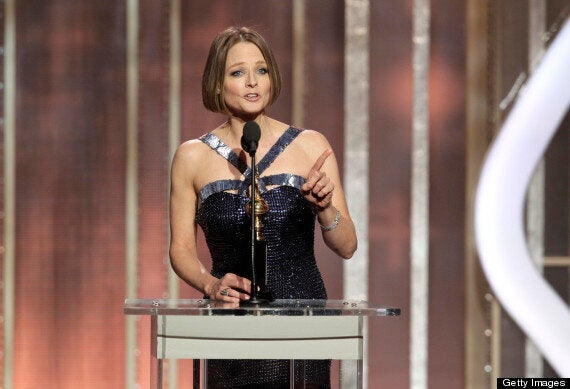 She said: "A big coming out speech tonight... I already did my coming out about a thousand years ago, back in the stone age. In those very quaint days when a fragile young girl would open up to trusted friends, and family, coworkers and then gradually, proudly, to everyone who knew her. To everyone she actually met. But now, apparently I'm told, that every celebrity is expected to honour the details of their private life with a press conference, a fragrance and a primetime reality show...
"I'm sorry, that's just not me and it never will be," she went on. "But please support me because my reality show would be so boring. I would have to make out with Marion Cotillard, (and) spank Daniel Craig's bottom just to stay on the air. But seriously, if you had been a public figure since the time you were a toddler. If you had to fight for a life that felt real and honest and normal, then maybe then too you'd value privacy about all else."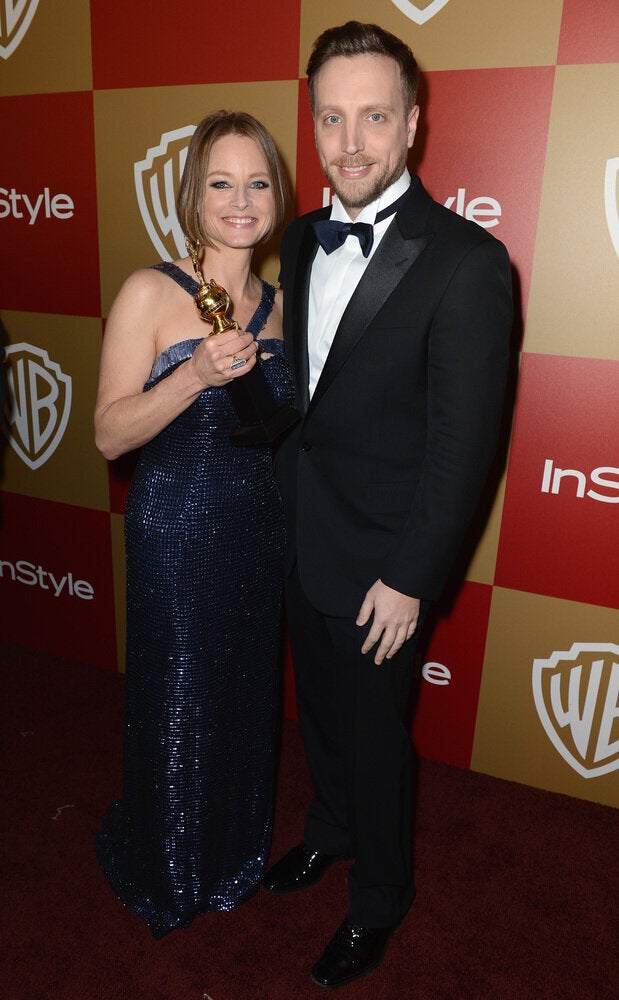 Jodie Foster poses with the Cecile B. DeMille Award
She continued: "Someday in the future, people will look back and remember how beautiful it once was. I have given everything up there since the time that I was three years old and that's a reality show enough, don't you think. Love people and stay beside them. There is no way I could stand here tonight without acknowledging one of the greatest loves of my life. My ex-partner in love but righteous soul sister in life, my most beloved BFF (best friend) of 20 years, Cydney Bernard. I am so proud of our modern family."