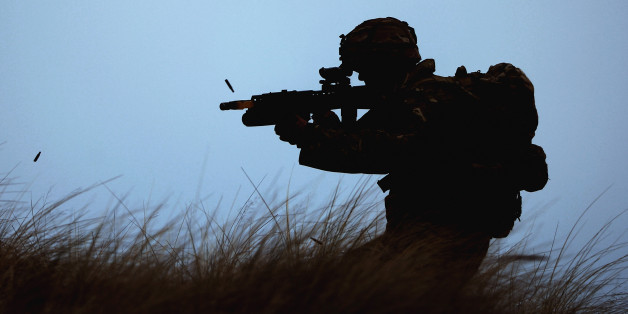 Jeff J Mitchell via Getty Images
It is a "tall order" to expect even the SAS to track down the extremists responsible for the murder of British aid workers, a former head of the armed forces cautioned as prayers were said for the latest victim. Prime Minister David Cameron has vowed to deploy "all the assets we have" in bringing to justice the Islamic State (IS) jihadists who beheaded David Haines and Alan Henning - including the English-accented man nicknamed "Jihadi John".
But as people of all faiths prepared to gather in Mr Henning's home town of Salford for a special church service of "reflection and solidarity", Lord Richards of Herstmonceux sought to downplay expectations. The ex-chief of the defence staff also issued a stark warning that the chances of defeating IS more widely were being harmed by deep cuts to the Army, urging ministers to go "back to the drawing board" and restore thousands of axed regular soldiers.
And he joined mounting calls for the UK to join US-led air strikes against targets in Syria - although Deputy Prime Minister Nick Clegg made clear he remained unconvinced. A video showing the brutal murder of Mr Henning - who was kidnapped last December in Syria by IS militants - was posted on the internet by IS on Friday night, sparking worldwide condemnation not least from influential Muslims who had appealed for his life to be spared.
Mr Cameron immediately summoned defence and intelligence chiefs to Chequers to discuss the UK's response, with special forces reported to be spearheading efforts to deal with the extremists who have also killed two American captives and threatened the life of a third.
FBI director James Comey has revealed that intelligence services have identified the British extremist shown in the gruesome videos carrying out the beheadings. Asked about the prospects of such a mission, Lord Richards told BBC1's Andrew Marr Show: "Very, very difficult. Of course all of us in a sort of visceral response to what has happened would love to see that. And as good as the SAS are, they also are - very rightly - very cautious, and I think to expect them to do that is a tall order."
RAF jets are poised to resume sorties in support of local ground forces in Iraq after a pause in respect of the Muslim holiday of Eid but Lord Richards said it was a "no brainer" that they should also be operating over Syria. More allied ground troops were also required to ensure anti-IS forces in both countries were up to the job, he suggested, telling the BBC's Andrew Marr Show that Mr Cameron had cut the military too deeply to deal with what the PM has called a "generational struggle" against extremism.
The Government has been accused of "bungling" moves to reduce the regular army strength from 102,000 to 82,000 while increasing reserve numbers from 19,000 to 30,000 and failing to consult top brass - with Lord Richards telling the BBC he had considered quitting over it.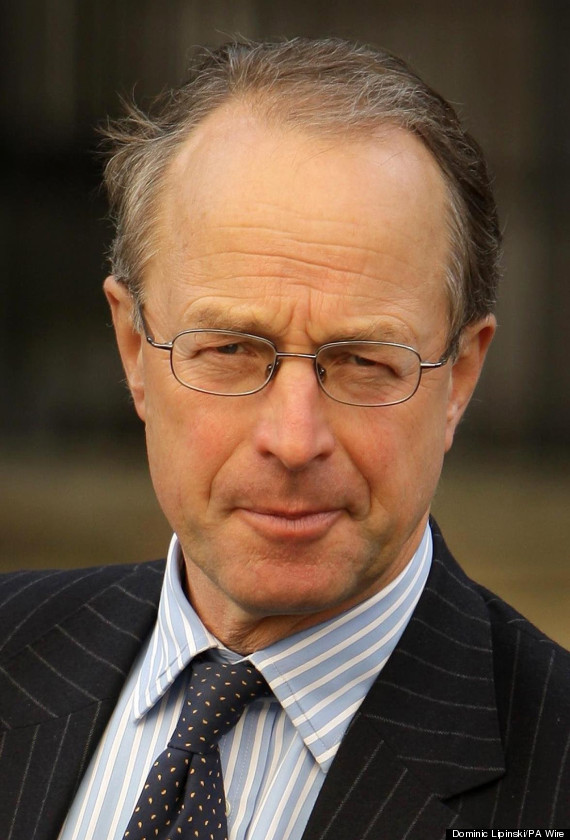 Lord Richards: 'To expect the SAS to do that is a tall order'
"We need to go back to the drawing board and revise the size of the regular Army back up again," he said. "If we are talking about a generational struggle, as I think the Prime Minister is and he is absolutely right ... then we need an Army that can sustain a demanding operation not just in Syria and Iraq potentially, in a support role, but ... all the other places where Muslim extremism is causing havoc.
"We have to see the grand strategic challenge which is confronting us all now and that, I'm afraid, needs a grand strategic response." He said he was "very clear" that the PM wanted to extend operations to Syria but that Mr Cameron had a problem "delivering the politics".
MPs voted overwhelmingly in favour of the action in Iraq but Labour has expressed significant reservations over Syria and Mr Clegg said there was no "clear strategy" on that front to justify risking British service personnel's lives. "There's no point entering into an effort from the air unless you have a clear strategy for what's happening on the ground," he told Marr.
"In Iraq we do - we are giving support to the Peshmerga and the Iraqi army and they are clearly providing the boots on the ground. In Syria the situation on the ground is altogether more complex."
He played down criticism of the cuts. "How you respond to it is not quite as straightforward as David Richards - much though I respect him - suggests. I don't think it's a question of simply ramping up conventional armed forces again as if we were fighting state-to-state conflicts.
"Increasingly what you are having is states co-operating together in a jigsaw operation where different countries bring to the effort different capabilities against stateless mobile groups."
A Ministry of Defence spokesman insisted it was on course to "deliver the Army we need to counter the wide range of threats we face, wherever in the world they might be". But shadow defence secretary Vernon Coaker MP said there remained a risk of "dangerous capability gaps".
People of all religions have been invited to attend the service of "reflection and solidarity" at Eccles Parish Church in Salford, Greater Manchester, where 47-year-old father-of-two Mr Henning was a taxi driver. His widow Barbara has said his family and friends were "numb with grief" after receiving "the news we hoped we would never hear".
She thanked the authorities for their help but her brother, Colin Livesey, accused the Government of doing too little to save his brother-in-law.
SEE ALSO: