In the first known transmission of the current outbreak of Ebola outside West Africa, a Spanish nurse who treated a missionary for the disease at a Madrid hospital has tested positive for the virus, Spain's health minister said Monday.
The female nurse was part of the medical team that treated a 69-year-old Spanish priest who died in a hospital last month after being flown back from Sierra Leone, where he was posted, Health Minister Ana Mato said. The nurse is believed to have contracted the virus from that priest.
The World Health Organization confirmed there has not been a previous transmission outside West Africa in the current outbreak. WHO spokeswoman Fadela Chaib told The Associated Press that so far there have only been confirmed cases in West Africa and the United States, and no known transmission outside West Africa. The organization is awaiting official notification of the case from Spanish authorities.
The woman went to the Alcorcon hospital in the Madrid suburbs with a fever on Sunday and was placed in isolation. Mato said the infection was confirmed by two tests.
The woman's only symptom was a fever and she was on vacation when she fell sick, Antonio Alemany, Madrid director of primary health care, told a news conference. Alemany said authorities are drawing up a list of people the nurse had contact with, though he did not say how many people that might be, or where she went on holiday. She is married but does not have children.
Nobody apart from the woman is in quarantine, but her husband and the paramedics who admitted her on Sunday are being monitored. Officials did not say how or where.
The nurse helped treat two Spanish missionaries who died after being flown back to Madrid with the deadly virus, officials said.
She cared for Manuel Garcia Viejo, who died Sept. 25. In August, she also helped treat 75-year-old Spanish priest Miguel Pajares, who was flown back to Spain from Liberia, but died after being treated with the experimental Ebola medicine ZMapp.
The woman will be transferred for treatment to Madrid's Carlos III hospital.
The virus that causes Ebola spreads only through direct contact with the bodily fluids of an infected person who is showing symptoms.
Spanish authorities said they were investigating how the nurse became infected at a hospital with modern health care facilities and special equipment for handling cases of deadly viruses.
More than 370 health workers in West Africa have become infected in this outbreak, and more than half of those have died. Doctors and nurses there have worked under difficult conditions, treating patients in overflowing wards, sometimes without proper protection. But even under ideal conditions, experts warn that caring for Ebola patients always involves a risk.
WHO estimates the latest Ebola outbreak has killed more than 3,400 people.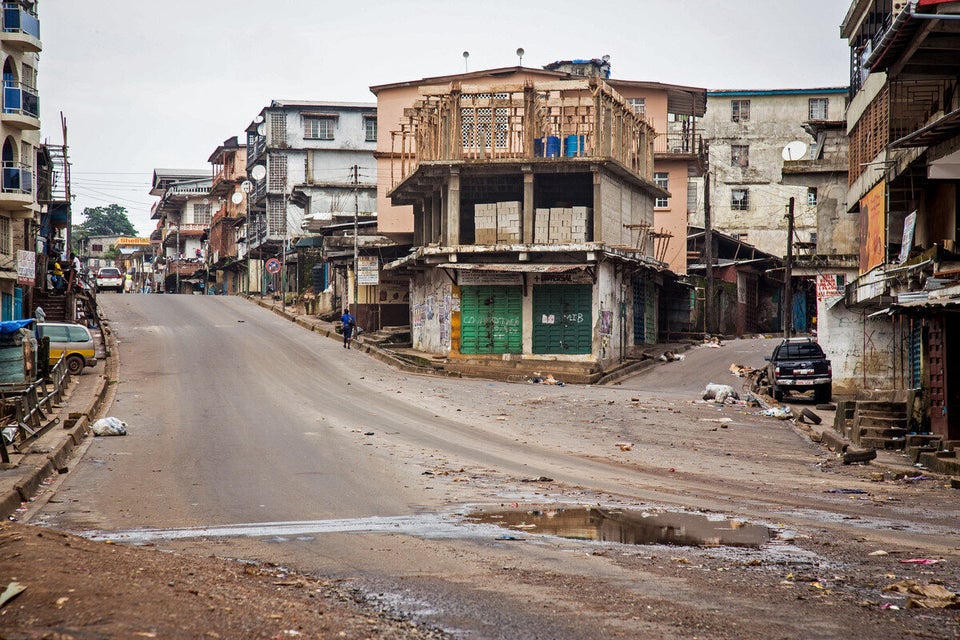 Ebola: quarantaine en Sierra Leone