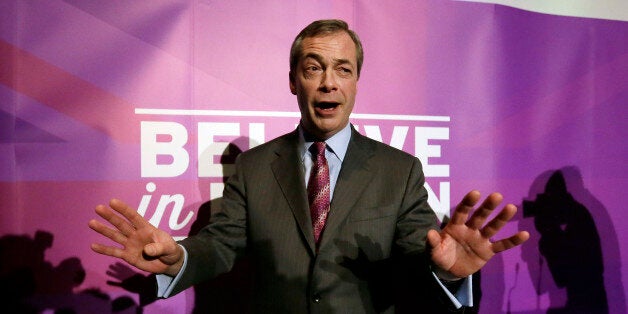 Almost half of Ukip's supporters declare themselves to be 'racially prejudiced', yet the majority say they are inherently not racist.
Pollster YouGov asked the party's voters if they consider themselves racially prejudiced, to which 42% said yes, while 49% of Ukippers said no.
However, 28% admitted to having racist views, a higher figure than voters for the other main parties.
The polling found that 64% of Ukip voters defined themselves as categorically not racist. And racism is not confined to the Eurosceptic party, 22% of Conservative voters in the study said they had racists views, followed by 13% of Labour supporters, almost neck-and-neck with the Lib Dems who were on 12%.
Around 60% of Tories deemed themselves not racially prejudiced, along with 72% of Labourites and and 73% of Lib Dems. Overall, one-in-four Brits are racially prejudiced, according to the poll.
Around 3% of Labour and Conservative voters admitted to being anti-semitic, while 8% of Ukip's ranks are prejudiced towards Jews. The Lib Dems had an even higher 9% who are self-proclaimed anti-Semites.
The poll was carried out by YouGov for the Sunday Times.
Recent YouGov polling has also uncovered interesting trends within the anti-EU party, including the fact that Ukippers mostly consider themselves to be more left-wing than Conservative voters.
Most people intending to vote Ukip in May voted Tory last time around, with the next biggest group defecting from the Liberal Democrats. Voters hopping from the staunchly pro-Brussels branding were presumably more interested in Nick Clegg's party as a protest vote and may see Ukip as the same, a deviation from the political norm of Labour vs. Conservative.
The polling agency also discovered Ukip voters were most likely to read the Daily Express, the Daily Mail or the Sun.
Related