Jennifer Aniston got a shock at the Oscars on Sunday night, after getting a pinch on the backside in the middle of an interview.
Luckily, when she turned around she realised it wasn't a phantom bum-squeezer, but none other than her friend Reese Witherspoon who almost had her blushing the same colour as the red carpet she was standing on.
Jennifer, who was at the Oscars to co-present the award for Best Documentary Feature, was chatting to E! host Ryan Seacrest, when she suddenly stopped in her tracks in the middle of an anecdote.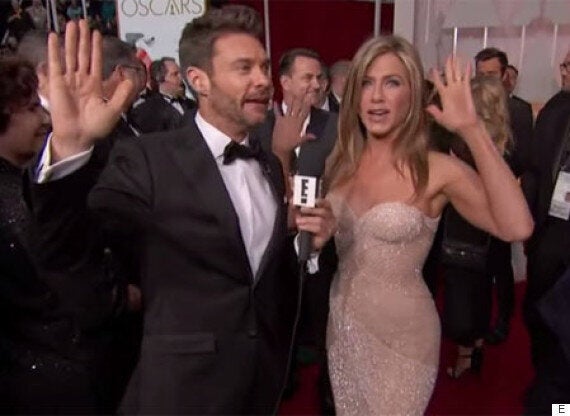 Jennifer Aniston and Ryan Seacrest
Appearing flustered for just a second, she suddenly realised who the bum-pinching culprit was, laughing and saying: "Oh! Hi honey!"
Returning to her interview, she jokingly told Ryan: "I didn't do it! I'm so sorry."
Reese and Jennifer previously starred alongside each other in 'Friends', when the 'Legally Blonde' actress starred as Rachel Green's sister, Jill, for a brief story arc.
But she wasn't the only A-list star Jennifer got up close and personal with at the Academy Awards, after enthusiastically posing with her arms around Emma Stone on the red carpet.
Jen looked really pleased to see Emma Stone
Check out all the red carpet pics from this year's Oscars below...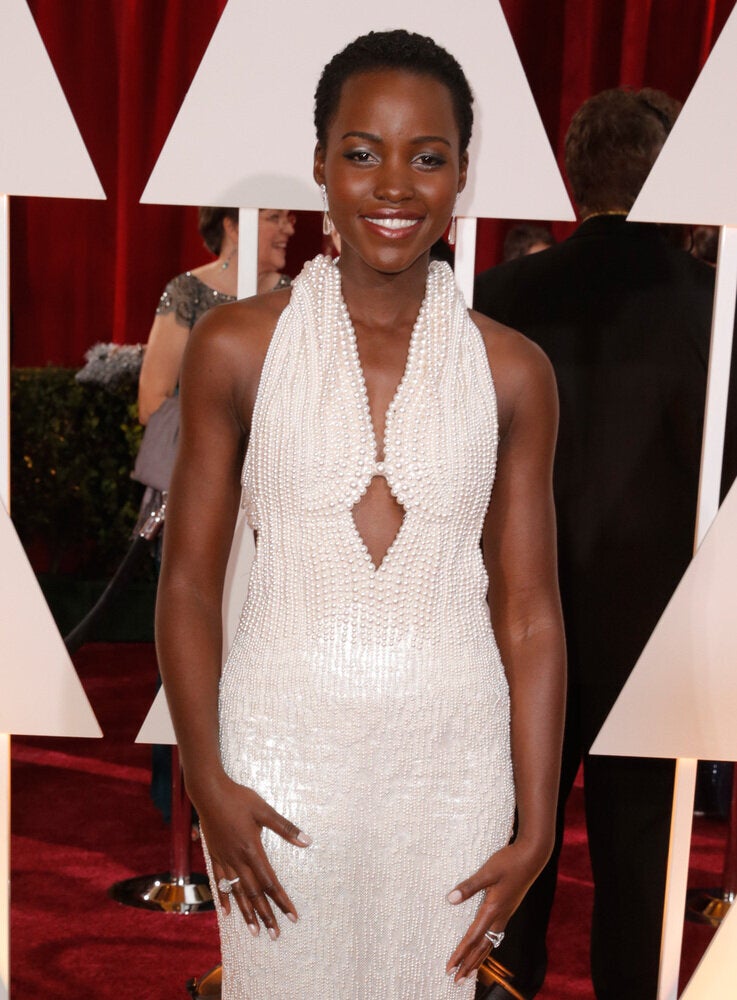 Oscars 2015 Red Carpet