Writing on the TexasCHLForum.com, Charles Cotton said Clementa Pinckney was to blame for the slaughter as he voted against a law that would have allowed congregants to carry concealed guns in churches. To clarify: the NRA is blaming a dead man for his own murder.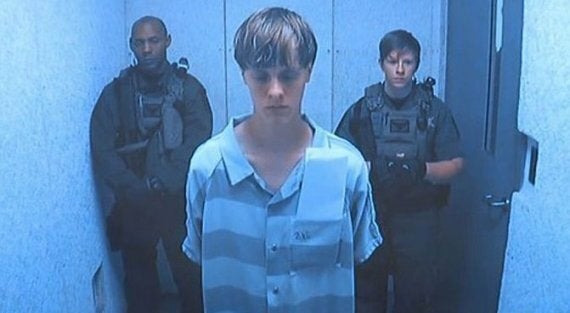 Suspected killer Dylann Roof appears via video link at the courthouse in South Carolina on Friday. The judge set his bail at $1 million
Cotton wrote: "[Pinckney] voted against concealed-carry. Eight of his church members who might be alive if he had expressly allowed members to carry handguns in church are dead. Innocent people died because of his position on a political issue."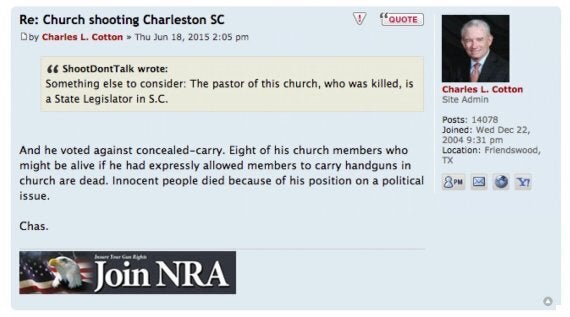 The daughter of Ethel Lance, 70 told Roof: "I just want everyone to know, I forgive you. You took something very precious away from me." A large crowd gathered outside the Charleston courthouse for the arraignment, many holding hands, singing songs and joining in prayer.
"The department's investigation of the shooting incident in Charleston, South Carolina, is ongoing," Department of Justice spokeswoman Emily Pierce said in a statement. "This heartbreaking episode was undoubtedly designed to strike fear and terror into this community, and the department is looking at this crime from all angles, including as a hate crime and as an act of domestic terrorism."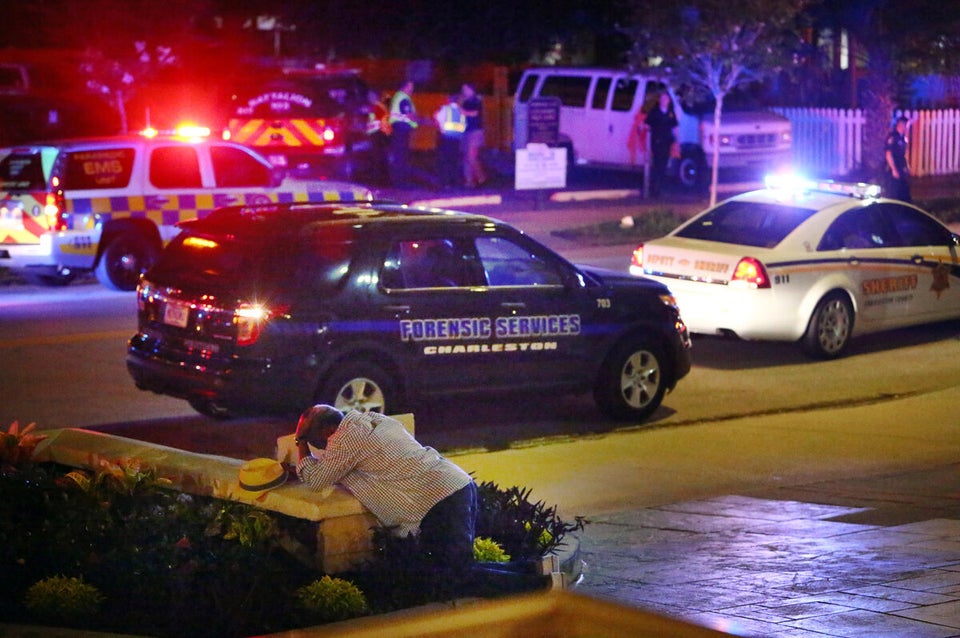 Charleston Shooting