A panicked and obviously riled Britain First are pleading with their followers not to believe a "biased" and "hostile" BBC Three documentary on the group due to be aired on Tuesday evening.
'We Want Our Country Back' sees film director Miles Blayden-Ryall investigate the pseudo-political party as they attempt to "ban all trace of Islam from the UK".
The trailer (above) features a clip of Britain First's deputy leader, Jayda Fransen, at a speech claiming: "Where there are Muslims there is radicalisation."
In a Facebook post and in a newsletter to the group's followers, Golding claims that the BBC is part of "a media that is completely dominated by the 'leftwing' of politics".
He goes on to claim they "twist, distort, fabricate and outright lie in order to slant every news story to fit their multicultural, pro-Islam, EU agenda."
The post continues: "Britain First and UKIP in particular are marked out for an incessant campaign of character assassination.
"We always receive bad press and hostile coverage, regardless of the issue.
"Patriots are constantly trashed by the leftwing media just for being patriotic.
"Despite living in a Christian country we are portrayed as Bible-bashing loonies.
"On Tuesday, the heavily leftwing and biased BBC will broadcast a new "hatchet job" documentary on Britain First.
"They will throw everything but the kitchen sink at us in order to destroy our reputation.
"They will try their best to make us look terrible in the public's eyes."
For context here are some of Britain First's recent activities upon which they're already built a reputation.
Story continues after slideshow...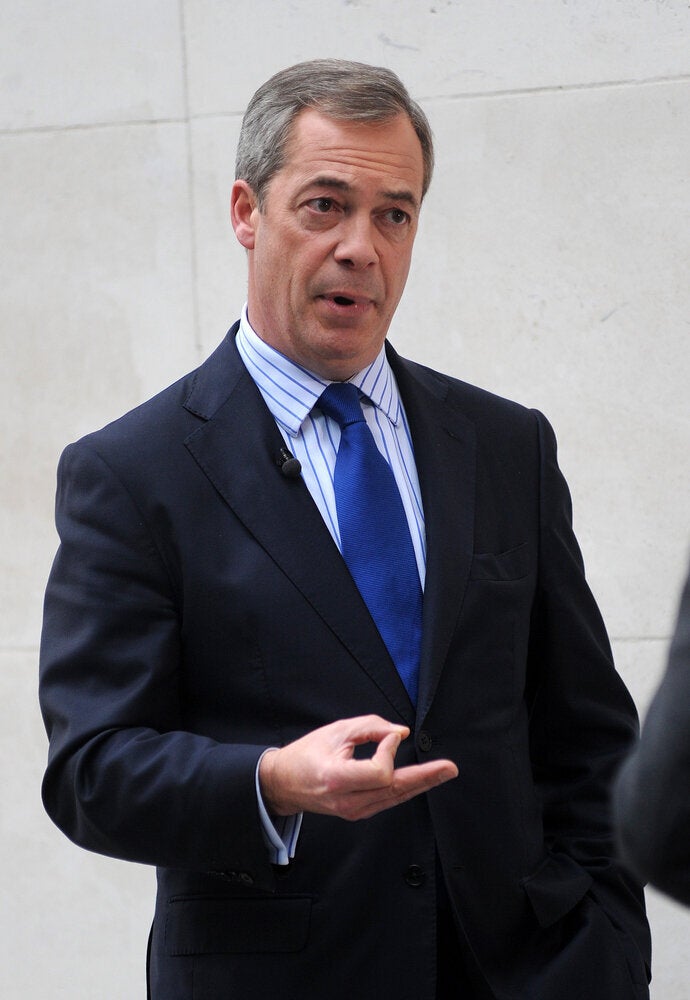 9 People Who Think Casual Racism Is Ok
The BBC release on the programme states...
"In recent months, Britain First - which says it wants to ban all trace of Islam from the UK - has emerged as a new name in far right politics.

"With a 29-year-old-woman, Jayda Fransen, as the face of the party, and with an online following bigger than any other UK party, Britain First says that it is ready to become a household name and credible force in British politics.

"Film director Miles Blayden-Ryall joins deputy leader Jayda and leader Paul Golding (ex-BNP press officer) as they embark on their first public national campaign to garner support.

"With seemingly huge numbers viewing the provocative videos they produce and backing them online, they say that the British public is ready to turn out in huge numbers for them and that, as a result, the authorities view them as dangerous and want to shut them down.

"Blayden-Ryall is with them on the streets of the UK as they attempt to rally big numbers around their cause, in the face of growing opposition.

"But do they have any hope of succeeding? Have the British public really become so intolerant that they will get behind a party with such extreme views?"