Britain First have taken the remarkable step of comparing themselves to war heroes after a local council cancelled their planned conference.
The event by the far-right pseudo political group was scheduled for next weekend but was scuppered by local authorities due to "the risk of public disorder".
In a Facebook post denouncing the move, leader Paul Golding drew parallels between this minor bureaucratic tiff and soldiers fighting and dying for Britain in World War 1.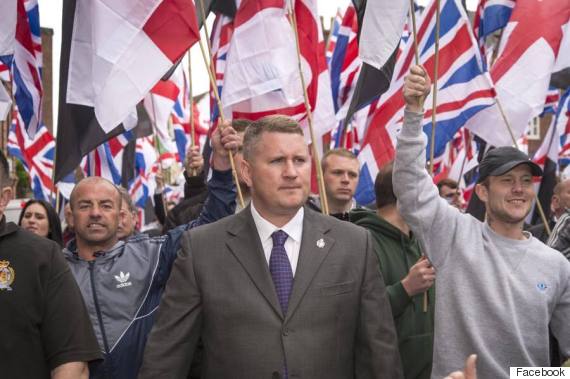 Britain First leader Paul Golding
The post read: "Just like our war heroes fought for freedom and justice against tyranny, we find ourselves in the same boat on Remembrance weekend of all weekends.
"Britain First is a fighting movement with bulldog spirit: our movement never surrenders, or backs down."
The comparison is likely to draw even more ire as it came just two days before Remembrance Sunday services across the country.
The post then goes on to implore supporters to "chip in" in order to raise £5,000 so that "on Monday morning our legal representatives can pounce on Chesterfield Council".
It then invokes the memory of Winston Churchill in yet another distortion of history.
The group have since pledged to continue with the planned conference but have not announced where it will be held.
Chesterfield Council's decision should no come as a surprise seeing as many previous Britain First stunts have been characterised by violence and disorder.
The group are infamous for piggy-backing on the reputation of the UK's armed forces with frequent posts like the one below.
Unfortunately for Britain First, the armed forces themselves take a dim view of it and have been asked in the past to remove such posts by army regiments themselves.
Even more distastefully, Britain First continue to exploit the image of murdered soldier, Lee Rigby, despite repeated claims from his family not to.
Here are some other recent Britain First highlights...
In fact the 'Christian' group already have such a bad reputation that Church of England clergy recently wrote an open letter slamming their attitude to Muslims.