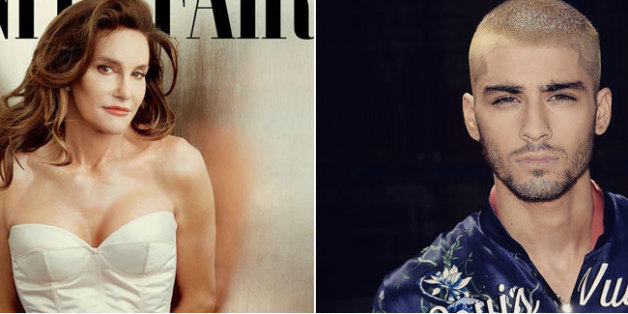 Vanity fair/Getty/PA
2015 has had more than its fair share of jaw-dropping, gobsmacking, where-the-hell-did-that-come-from? moments.
There was Jeremy Clarkson's 'Top Gear' 'fracas' (and subsequent sacking), Zayn Malik's devastating exit (well, for some at least) from One Direction and Madonna coming a cropper thanks to that pesky cape at the Brit Awards (nice recovery though, your Madge).
We said 'hello' to Adele and Kim and Kanye's newest addition (cooee, Saint West), were introduced to Caitlyn Jenner and bid farewell to some of our favourite stars, including showbiz royalty Cilla Black, Jackie Collins and Corrie's Anne Kirkbride.
The big screen brought us two of the most-anticipated movies of all time: 'Star Wars: The Force Awakens' lived up to the hype, '50 Shades Of Grey' did not.
And on the small screen, 'Strictly', 'Bake Off' and 'I'm A Celebrity' kept us entertained and 'Doctor Foster' and 'London Spy' had us hook(ed), line and sinker.
What a year it's been! Here's our round-up of the top showbiz moments from the last twelve months...
LIKE US ON FACEBOOK | FOLLOW US ON TWITTER