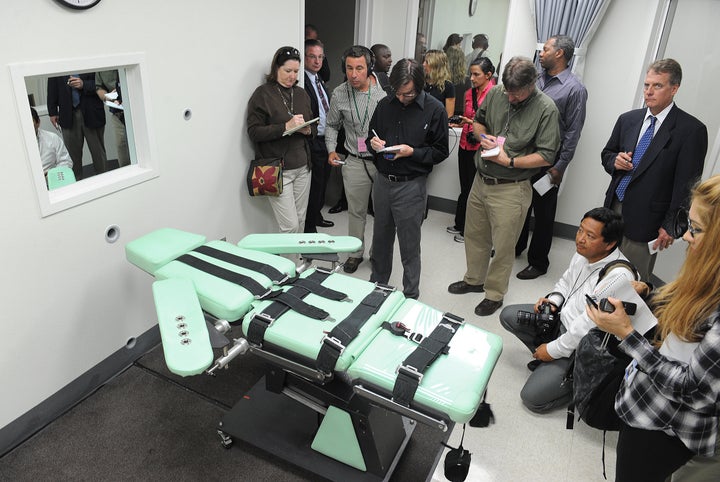 The Home Secretary Sajid Javid is currently under fire from just about everyone after announcing a shock shift away from the UK's long-standing policy of not extraditing people to countries where they may face the death penalty.
Both men are said to have been members of the brutal four-man "Beatles" cell of Isis executioners that included Mohammed Emwazi, also known as Jihadi John, responsible for killing a series of high-profile western captives.
The move has drawn condemnation from some of the families of people the group killed during their time in Syria and Iraq, including British aid workers David Haines and Alan Henning.
Since making the announcement, Javid U-turned on his decision and suspended co-operation with the United States after a request from lawyers acting for one of the men.
A spokesman said: "We have agreed to a short-term pause. The Government remains committed to bringing these people to justice and we are confident we have acted in full accordance of the law and within the Government's longstanding MLA [Mutual Legal Assistance] policy."
So why all the fuss about two people accused of joining a terrorist group, committing horrific acts and facing the death penalty for it? Well..
What Is The UK Government's Position On The Death Penalty?
"It is the long-standing policy of the UK to oppose the death penalty in all circumstances as a matter of principle, because we consider that its use undermines human dignity, that there is no conclusive evidence of its deterrent value, and that any miscarriage of justice leading to its imposition is irreversible and irreparable.

"The UK plays a leading role in pressing for reduced use of the death penalty overseas, through multilateral institutions including the UN, and through targeted bilateral interventions in priority countries."
Where Does Torture Fit Into This?
While on the face of it torture and state-sanctioned executions may seem two different things, from a human rights perspective there is a massive overlap.
Amnesty International's Neil Durkin told HuffPost UK: "[We] and other human rights organisations have for quite a long time said there are aspects of the whole apparatus of capital punishment that involve treatment not dissimilar to torture.
"Executions involve cruel and unusual treatment which is prohibited by the torture convention. It's something tantamount to torture."
And in the Foreign Office's human rights report, the section on its work opposing torture and the death penalty groups both under the same heading.
This is an important point to consider in the context of Javid's announcement, as there are numerous examples of the threat of torture being used to prohibit extraditions from the UK in the recent past, particularly during the so-called War on Terror after the September 11th attacks on the US.
And even in cases where extraditions have been successful, such as that of hate preacher Abu Qatada, extradited to Jordan in 2013, these have only been possible due to "diplomatic assurances" that no torture will take place, in the same way they have previously been sought in death penalty cases.
How Well Has The UK Stuck To This Policy In The Past?
Yet the Home Secretary's move to not seek assurances in the Beatles case would effectively make such decisions official Government policy.
"It may appear like just a small crack in the prohibition against the death penalty but I'm pretty sure it sounds like music to the ears of China, Iran and Saudi Arabia which are fervent proponents of it."
Is This Case Different?
Based on what is known publicly, no. Houry says: "It's not clear why the UK has made this compromise and undermined a principle that has withstood much more tense moments in the aftermath of 9/11.
"Everyone wants these meant to be prosecuted, that's not the debate but the US could just as easily prosecute them without seeking the death penalty."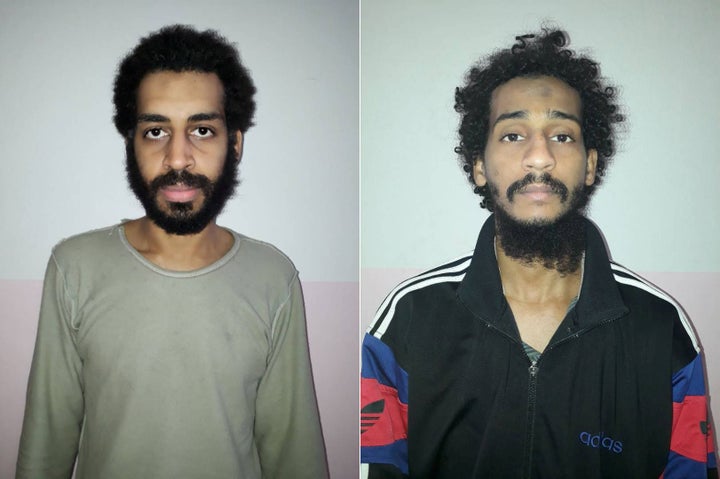 Is It Because Their Alleged Crimes Are So Horrific?
"Categorically not," says Durkin.
"If you have standards that are built into your own legal system and policy the you don't arbitrarily loosen them because it might be convenient for the relationship between countries such as the US - there can't be exceptions."
Is It Because They Have Been Stripped Of Their UK Citizenship?
Defending the decision during an urgent question in Parliament on Monday, Minister of State for Security, Ben Wallace, said criticism was effectively moot as "we are not talking about UK citizens".
Houry disagrees, citing previous cases as evidence: "If you go back and look a the jurisprudence of the UK after 9/11 with some non-British citizens on British soil, Algerians and others, the UK never deported them when their extradition was requested by the US, for various reasons including the death penalty issue."
What Do 'The Beatles' Say?
No one is more aware of the long term implications of the decision than the accused themselves, and being able to level a charge of hypocrisy at a western nation is exactly the sort of propaganda coup groups such as Isis thrive on.
Houry said: "If you execute these men you're giving them what they want – they're going to present themselves as martyrs to their supporters and it's actually going to bring us down to the same level as them - you're giving them their moment of glory."
In an interview with The Times earlier this year, El Sheikh said it would set a legal precedent and although "nobody cares" what happens to a "bad kid" who "went and joined a terrorist organisation", the next person to find themselves in the same situation could be anyone.
He said: "Who is really feeling the wrath of this, the weight of this in the end? Who is going to face it?
"All right, today I am the stone falling in the pool. And your kid is going to eat the wave."
What Do The Relatives Of Those Killed By Isis Say?
Diane Foley, mother of James who was murdered by Mohammed Emwazi, dubbed "Jihadi John", said: "I think that would just make them martyrs in their twisted ideology."
"I would like them held accountable by being sent to prison for the rest of their lives."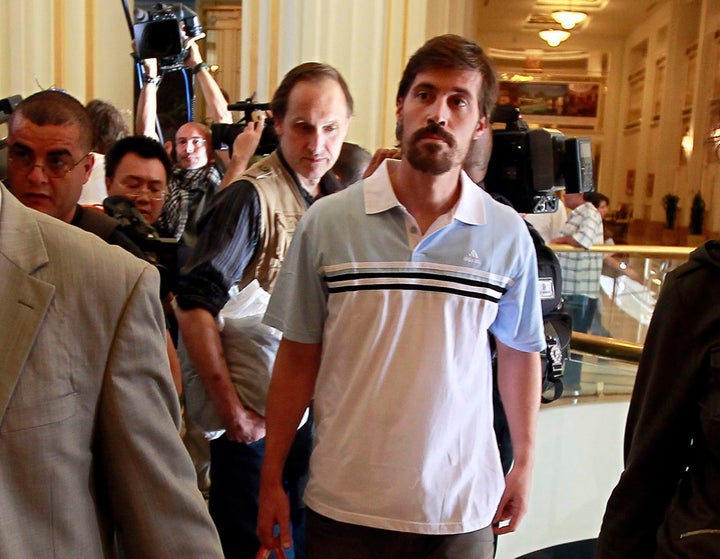 Bethany Haines, whose father David was killed in 2014 after being held captive for 18 months: "In my opinion, they shouldn't be breathing but that's not really a realistic kind of expectation.
"I think that they should be locked up with the key thrown away and never to be released."
What Do The Politicians Say?
Javid has been backed by the Prime Minister, Theresa May, and it has since emerged that Boris Johnson held the same stance while still Foreign Secretary, despite some reservations.
But that's about it. Fellow Conservative former attorney general Dominic Grieve told BBC Radio 4's PM prgoramme: "We can't be seen to be facilitating a prosecution in the United States where individuals face the death penalty, which as a matter of policy we are opposed to.
"When I asked him when was the last time that this has happened, he wasn't able to answer."
She added: "Sajid Javid appears to have secretly and unilaterally abandoned Britain's opposition to the death penalty."
Liberal Democrat home affairs spokesman Sir Ed Davey said: "By refusing to stand up to Donald Trump's administration on this issue, Sajid Javid has abdicated his responsibility to uphold fundamental human rights. He has undermined the UK's efforts to end the use of the death penalty around the world.
"If the Conservative Government once again dances to the tune of a dangerous US president it will do nothing but fan the flames of terror."
CLARIFICATION: This piece was update at 12.29pm on Saturday 28 July to clarify comments made by Neil Durkin.