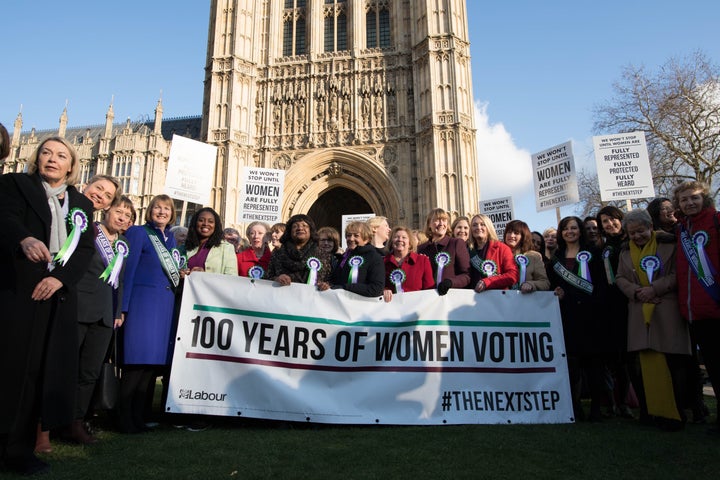 The first Parliamentary recess of 2018 starts today, and the last few days of term were pretty busy.
As MPs return to their constituencies after an action-packed week, we've taken a quick look through some of the under-the-radar events you might have missed:
1. Theresa May's Clarification
Regular watchers of Prime Minister's Questions will be familiar with the 'NHS exchange'. Labour leader Jeremy Corbyn attacks the government over a health service in crisis, citing over-stretched staff, patients waiting on hospital corridors and ambulances queuing outside A&E departments.
Theresa May's stock response nearly always points the finger at issues within the NHS in Wales - where health is an issue devolved to the Labour government in charge - including lengthy waiting times.
But this week she came unstuck, and issued a written clarification on Parliament's website after a rebuke from the UK Statistics Authority, admitting A&E figures for Wales and England were "not directly comparable".
"I should have used the latest annual data which shows that 3.4% patients waited over 12 hours in Wales last year, compared to 1.3% in England, and the latest monthly data on A&E performance which shows that 85.1% of patients in England were seen within 4 hours in December 2017 compared to 78.9% in Wales," the PM wrote.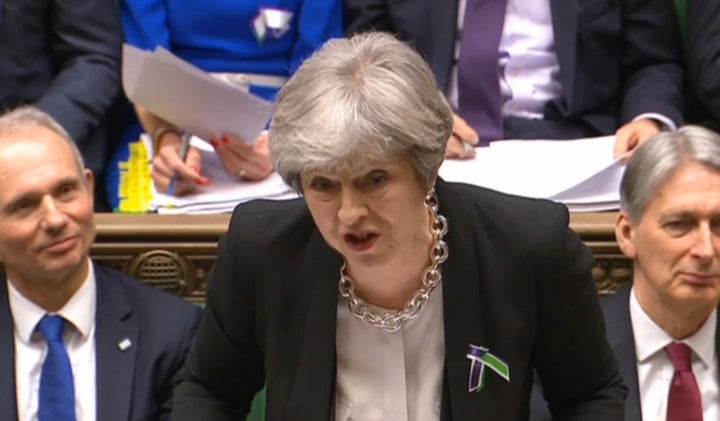 2. Contaminated Blood Inquiry
The Cabinet Office finally announced the name of the judge who will lead a public inquiry into the contaminated blood scandal of the 1970s and 80s, which claimed the lives of thousands of people.
Sir Brian Langstaff will chair the investigation after his retirement from the High Court in July, but will begin gathering evidence before then.
It follows a lengthy campaign by those infected with HIV and hepatitis, their families and politicians including Labour's Diana Johnson, who chairs and All-Party Parliamentary Group on the issue.
"This is an historic moment which only came about as a result of decades of determined campaigning from all those affected," she said following the announcement on Thursday.
"But we should also pause to reflect on the over 2,400 others who sadly lost their lives before this announcement was made.
"As the people affected by this tragedy have often said, this inquiry cannot give them back their health, but it can give them back their dignity.
"They know it will never bring back lost loved ones or reverse decades of neglect, but they are now putting their trust in Sir Brian Langstaff that he will leave no stone unturned in the pursuit of truth, answers and justice."
We also reported this week that contaminated blood victims are being forced to undergo benefit reassessments, despite many having been unable to work for decades. Read more here.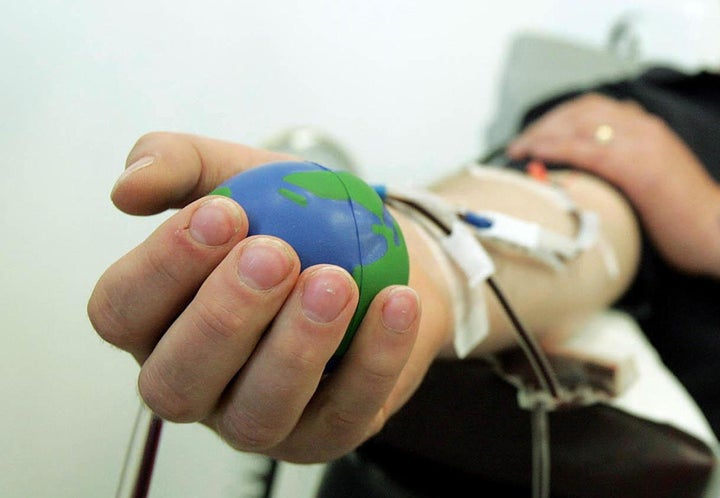 3. John McDonnell On Council Cuts
The shadow chancellor gave a speech in Preston this week on the impact of cuts to local councils, which he accused the government of using as "human shields".
Appearing alongside shadow communities and local government secretary Andrew Gwynne at a conference, McDonnell urged ministers to change their economic agenda and announced Labour's plans to set up a 'Community Wealth Building Unit' to help its councils deliver services.
"If you ever wanted to see the utter failure of this government, look no further than your local council," he said.
"Many are struggling to maintain many basic services because they are being forced to pass on Tory cuts.
"There needs to be an urgent change of direction in local government funding in this country. We need to see an end to a situation whereby Tory governments are using local councils like human shields as they continue to drive ahead with their failed austerity agenda."
Communities secretary Sajid Javid announced an extra £150 million for councils to spend on social care - but critics say that's a mere drop in the ocean, which will go no way towards plugging the funding gap of billions facing authorities across the country.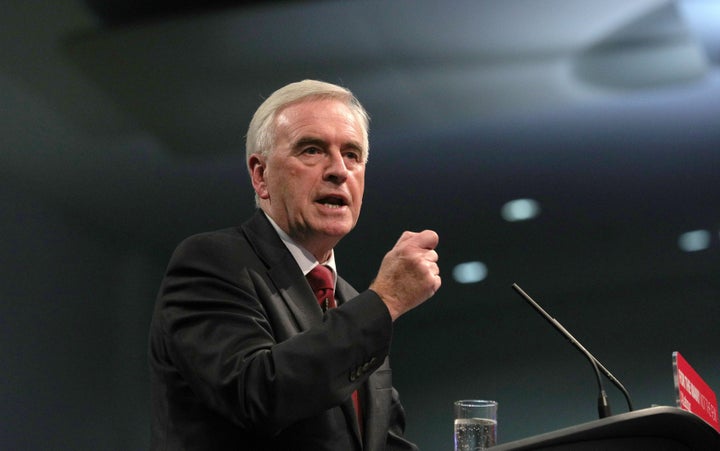 4. Remainers Stick Together
Brexit Wars are still very much ongoing, and high-profile Labour remainer Chuka Umunna has announced numerous like minded groups have got together under an umbrella organisation called the "Grassroots Coordination Group" - which you can find out more about in this week's Brexit Briefing.
It came as pro-Europe Tory Anna Soubry called for some of her more vociferous Brexiteer colleagues - including Boris Johnson and Jacob Rees-Mogg to be thrown out of the party.
"They are not proper Conservatives," she told the BBC's Newsnight.
"We have to get a Conservative party which is what it has been for decades, the party I joined forty years ago, proper, One Nation, centrist, small 'l' socially liberal, fiscally sensible economically sound Conservatives.
"Unless Theresa stands up and sees off these people she is in real danger of losing huge swathes of not just the parliamentary party but the Conservative party."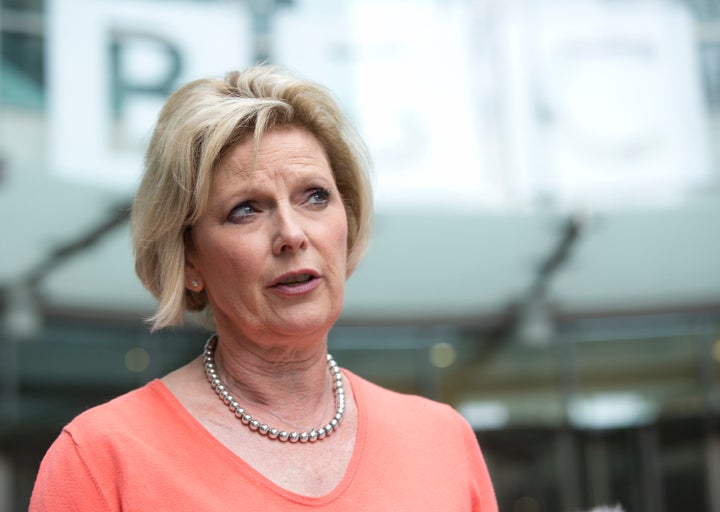 5. Jacob Rees-Mogg Plays It Down
The arch-Brexiteer hit the headlines (again) at the end of last week after becoming involved in a scuffle with protesters at the University of West England, where he was speaking.
He appeared in front of Parliament's joint human rights committee, which is holding an inquiry into free speech in universities, on Wednesday.
He told committee chair Harriet Harman that he was more concerned about the level of online abuse received by female politicians on a daily basis.
"Male MPs, even ones like me who are quite controversial, just do not seem to get that, and I think that is much more off-putting than a small protest," he said.
"They face much, much worse than what I did on Friday night. I think there are much more serious things that are under-reported."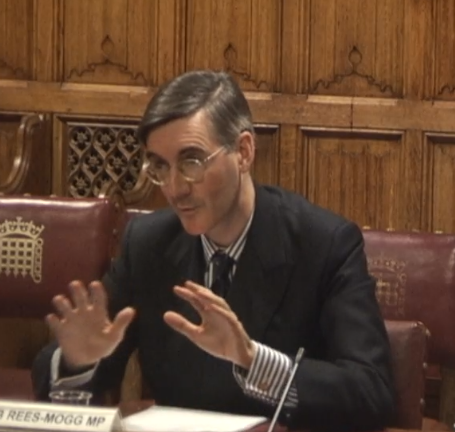 6. Motability Review
Work and pensions secretary Esther McVey has asked a watchdog to look into the finances and pay policy of the Motability charity.
It followed an urgent question in the Commons from Labour's John Mann, who said the organisation - which gets a government allowance - holds cash reserves totalling £2.4bn.
He pointed out such sums could fund 68,000 police officers for a year, the building of two hospitals or prostate cancer research for a decade.
McVey promised an investigation by the National Audit Office and pledged to work with MPs to make sure the charity's 'corporate governance' improves.
Motability provides disabled people, their families and carers with opportunities to lease a new car, scooter or powered wheelchair through a DWP-funded scheme.
Mann said: "The Motability system cannot have it both ways. We are paying the banks grossly inflated rates which could add up to millions or even billions, whilst Motability is keeping this money in reserve for contracts which have little risk attached.
″Two-point-four billion in reserves is a grotesque and shocking amount of public money. Anyone in the competitive world would see this as business nonsense."