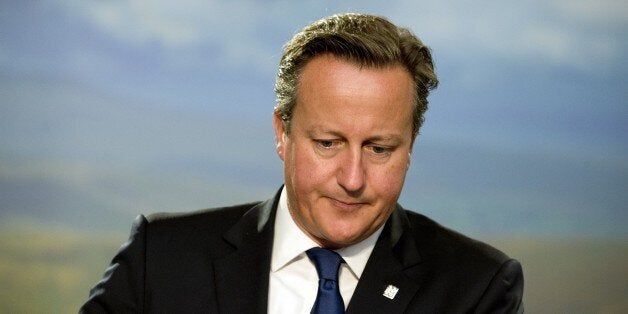 David Cameron pleaded with Scotland not to rip apart the Union as he issued a warning that independence is a "leap into the dark" from which there is no going back. The Prime Minister told voters "we desperately want you to stay" as he prepared to travel north to hit the campaign trail today with Labour leader Ed Miliband and Deputy Prime Minister Nick Clegg.
In an article for the Daily Mail, the premier set out some of the United Kingdom's greatest achievements - including the Scottish enlightenment, the abolition of slavery and defeating fascism - to highlight "what is at stake" on September 18. The rest of the world "looks on with awe and envy" at the modern British achievements such as the National Health Service and state pension system, Mr Cameron added.
He wrote: "The United Kingdom is a precious and special country. That is what is at stake. So let no-one in Scotland be in any doubt: we desperately want you to stay; we do not want this family of nations to be ripped apart. Across England, Northern Ireland and Wales, our fear over what we stand to lose is matched only by our passion for what can be achieved if we stay together.
Mr Cameron insisted the Better Together campaign has provided clarity, while "those who support separation offer only question marks". He claimed the Yes campaign can only offer voters blank pages when it comes explaining what money Scotland would use without the pound and what would happen over membership of the European Union as well as public funding issues.
A Yes vote would be a "lucky dip" while support for Better Together would be the "best of both worlds" and lead to a stronger, more autonomous Scotland, he said. "Just because our countries are great together, that does not mean we cannot be even better. That is why a No vote doesn't mean a vote for the status quo - No doesn't mean no change. It means significant further devolution for Scotland - major new powers over tax, spending and welfare all being passed to Scotland.
"This is not about Scotland versus the rest of the United Kingdom. It is about two competing visions of Scotland's future."