'We Want Our Country Back' aired on BBC Three on Tuesday night and saw film director Miles Blayden-Ryall investigate the pseudo-political party as they tried to drum up support around the UK.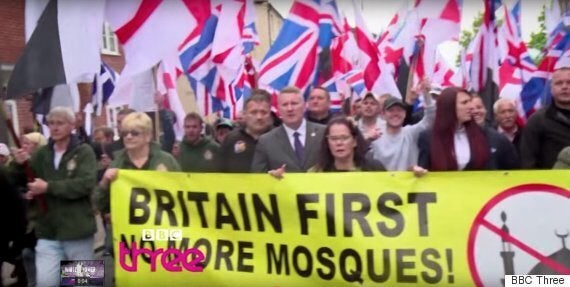 The programme featured clips of the group harassing innocent restaurant owners, briefly holding a "no more mosques" banner outside a mosque before running away, and shouting "go back to the desert" to an Asian man on the street.
Despite this the group maintained throughout they were not racist and after the show aired they declared victory over the BBC.
"Is that all they can throw at us? Is that the worst the BBC can do?

"Well, that was pretty much exactly what we expected!

"True to form the BBC pulled out all the stops to try and condemn us for our love of Britain and label us as "racists".

"What they probably didn't bank on was the public reaction which has been evident on social media showing an abundance of support for Britain First."
Evidence of this support included...
One place Britain First can rely on support from is the comments section of their Facebook page where the top comments were...
"TheAs I've commented earlier the bbc have not changed my views on Britain First if anything just reinforced them, this country needs the likes of Paul and Jayda"
"The programme was an absolute disgrace. We shouldn't be surprised though, the BBC are quite clearly biased and obviously support the Muslims. The programme was edited to make Britain First look like thugs."
"There are a lot of do gooders in here. Join the army and fight for your country, don't have a go at someone trying to defend it. The U.K. Should not have to adapt for other people, religions or races. Don't like it, feel free to go. Carry on Britain First you doing a great job"
"Dont see any police arresting the muslims"
But the group's claim to be a "Christian" organisation was heavily called into question...
Despite all this Britain First claimed...
"After launching what was clearly a personal attack on Paul Golding and Jayda Fransen and our loyal Britain First comrades, the BBC seem to have achieved the undesired effect of making us more popular.

"Paul and Jayda have personally received over 1,000 messages of support from people who tuned in to watch the leftwing attack on our patriotism and Christian faith.

"Much like the last documentary, we expect the result of that sixty-minute hatchet job will be an influx of new members who are sick of being labelled and criticised for loving our country.

"So nice try BBC, better luck next time.

"After two consecutive victories over the BBC in their pathetic attempts at defaming our movement, we are now more determined than ever."
But there was some hope...
And while Britain First were worried the documentary tarnished their image, here are some recent activities upon which they've already built a reputation.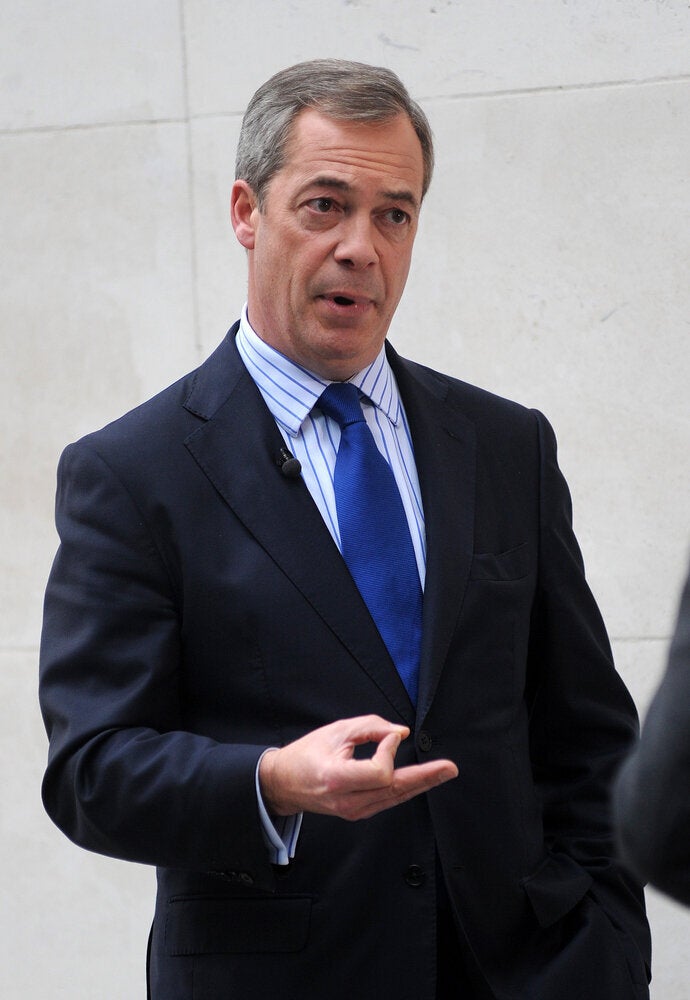 9 People Who Think Casual Racism Is Ok
Popular in the Community