The world was a sadder on place on Monday morning as it awoke to the news that the legend that is David Bowie has passed away aged 69.
While best known for his prolific musical output, Bowie was also a record producer, arranger, painter, and actor.
To put how much achieved into perspective, there's a website that shows you what he was up to when he was your age.
It's a fitting tribute but also one that may leave you feeling slightly inadequate (this writer got the following...)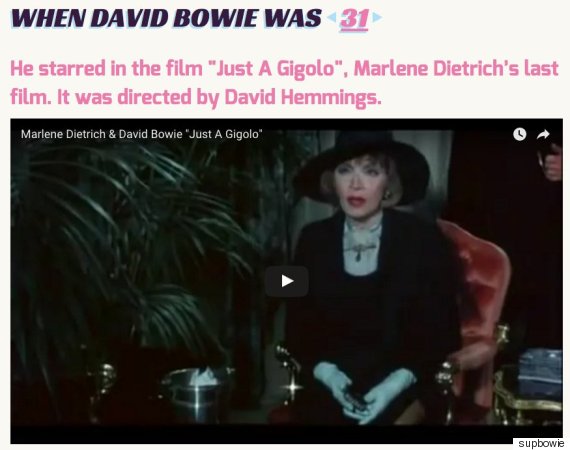 The star had reportedly been diagnosed with cancer 18 months ago. In the time since then, he had completed an album, collaborated on the musical, Lazarus, based on his own songs, and composed the theme tune for the European drama 'The Last Panthers'.
Here are a few more examples but make sure you had on over to the full website and give it a try yourself.
READ MORE: